People often believe Disney World and Universal Studios are the same because they are just 10 miles away from each other. In fact, they are direct rivals in the entertainment industry.
Most people book tickets for both resorts because they are so close. However, just because one space has great restaurants doesn't mean the other one does too.
To help you navigate your meals, we have narrowed down the best restaurants to help you find the right snack bars.
Gluten-Free Dining At Disney World
Since 2015, Disney World has completely changed its menus and its rules on food allergy maintenance, so that as many people as possible can visit their resort as possible.
This means they are prepared for the most common allergens such as peanuts, shellfish, dairy, and wheat, but they will also help with more unusual allergens such as strawberries, eggs, or broccoli.
In short, Disney World will bend over backward to make sure you're safe.
What To Expect Throughout The Park
If you want a quick meal rather than a sit-down experience.
You should go to the Land pavilion. It has a whole host of snack carts and quick takeaways, but the best one for those on gluten-free diets is The Grill.
You will have a wide range of things to choose from as most of the meals are made with rice or buns.
You can always have the burgers without buns, while the rest is automatically gluten-free.
However, the best quick-service restaurant in Disney World is arguably Flame Tree. You will be more restricted here, but it won't feel like it, as the smokey ribs and pulled pork are divine. 
The Best Restaurants To Visit
For sit-down meals, you can eat at any of the restaurants around you, but the best option is Jungle Navigation.
The list of gluten-free options is unending, and you won't need to ask for substitutions as most of the menu is automatically gluten-free. 
If you prefer a seafood experience, then head to Coral Reef. Again most of the meals are automatically gluten-free, so you can pick your favorite plate without worry.
What You Should Bring With You
Normally we suggest bringing a snack with you, so you don't feel faint as you look for an appropriate meal cart, but in Disney World that isn't necessary.
In Nomad Lounge, you can ask for gluten-free Churros, throughout can ask for Dole Whip which is automatically gluten-free, and for healthy foods, you will see fruit and vegetable snack vendors everywhere.
The only thing we should heavily suggest is bringing your own water.
Although you can buy water at Disney, the amount of walking you will do in the hot weather means you should keep a bottle on hand at all times.
Gluten-Free Dining At Universal Studios
Just like Disney World, Universal Studios has done an amazing job of including gluten-free dietary options in all of its restaurants.
You shouldn't feel restricted or disappointed in your search for healthy food, and instead, you can enjoy your time exploring the theme park.
What To Expect Throughout The Park
Everywhere you go, you will find a street food vendor, and in each one you can choose from:
Gluten-Free Cereal Bars
A Cheese Platter
Fruit Cups
This variation is limited in comparison to Disney, but it doesn't show the full picture.
Although every vendor can offer you something, you will still have access to more adventurous options.
For example, Goodie Girl cookies are often on sale at multiple Starbucks on-site.
The Best Restaurants To Visit
In every Universal Studios restaurant, you will find a gluten-free menu to peruse, but the best ones are Lombard's Seafood Grille, Finnegan's, and Mythos.
In Lombard's you will need an entirely different menu to the gluten-eaters at your table, however, you will still have access to the best meals.
For example, the Surf and Turf, Steak, and Cobb Salad are still available to you. These are the three most popular choices in the restaurant, so you can still enjoy the famous meals without harming your health.
Finnegan's is a pub, and although their gluten-free menu doesn't have a lot of variation, you can still eat the burgers and sandwiches on the menu (for more gluten-free burgers joints, read here).
If you don't want a gluten-free bun, you can opt for a bun-less burger instead.
Mythos has the largest gluten-free menu, and in this restaurant, you can expect high-class options such as Beef Loin Medallions, their signature Lamb Burger, or even their Summer Truffle Risotto.
What You Should Bring With You
As with Disney, you won't need to bring your own snacks while in Universal Studios. Instead, the only thing you should bring without question is a bottle of water.
However, if you'd like something more filling than fruit bags or cereal bars, then consider bringing a lunch box. Your snack options are not varied in Universal Studios, so keep that in mind.
Which Is Better To Dine In – Disney World Or Universal Studios?
Simply by looking at the variety and availability in both parks, we have to say that Disney World is the better dining option for those on a gluten-free diet.
Although Universal Studios has plenty of gluten-free options in their restaurants, their snack vendors are not as fruitful.
Disney World, however, has something delicious and quirky for everyone, no matter their dietary restrictions.
You can still have churros just like everyone else. You don't have to miss out on the foodie fun.
Summary
Both Disney World and Universal Studios have made sure that those with celiac disease and gluten intolerance can still enjoy their dining experiences to the fullest.
Both parks have gluten-free options in their street vendors, snack shacks, and restaurants.
However, if you want to pick a resort to eat in, we suggest dining at Disney World. You will have more options overall.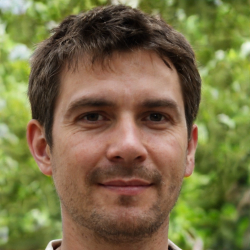 Latest posts by Justin Roberts
(see all)