Is your keto recipe book looking a little bare-boned?
Do you need some tasty new recipes to serve for yourself or your guests? Whatever your tastes, you've come to the right place.
In this article, we're going to introduce you to some of our all-time favorite keto appetizers.
Although each recipe brings something a little different to the table, these all have one thing in common: they're truly mouthwatering and totally moreish. 
Plus, you don't need to be a whiz in the kitchen to create these – many of these appetizers need just a few staple ingredients and a few minutes of prep.
So, trust us when we say, it's never been easier to create gorgeous keto appetizers at home! 
First up, we have these delicious Keto meatballs.
These appetizer meatballs are made from a delicious blend of ground beef, garlic, mozzarella, parmesan, parsley, egg, salt, and pepper, and topped with a tasty tomato sauce.
Simple, quick, and delicious, these keto meatballs will have you and your guests hungry for more.
With a total prep and cook time of just 50 minutes and at 318 calories per serving, what have you got to lose?  
Keto bread lovers, rise up for this heavenly Keto focaccia.
This heavenly bread is the perfect blend of crispy and soft, and it's drizzled with an abundance of oil and fresh herbs to keep you satiated.
We'd recommend serving this in chunks, and dipping it into your favorite oil.
You'll only need a few simple ingredients to bring this together, including flour, protein powder, baking powder, salt, butter, eggs, Italian seasoning, and rosemary salt.
Each serving contains 1.8g of carbs, is yeast-free, and has no cheese, and at 149 calories per serving, it's a real winner! 
If you're partial to a bit of bacon, then you'll love this bacon-wrapped asparagus – it's extra crispy, super tasty, and takes just 30 minutes to make!
With just five simple ingredients (asparagus, bacon, olive oil, seasonings, and a sprinkle of cheese), you can create one of the most mouthwatering keto appetizers ever, and at 202 calories per serving, you won't be feeling too guilty for indulging.
Be warned: these tasty treats are so good, you may have to make extra to go around… 
Next up, we have one of our personal favorites: keto air fryer chicken wings.
Anything cooked in the air fryer seems to have an extra crispy edge, and the same goes for these gorgeous chicken wings.
And good news: they'll still be tender and juicy inside!
These chicken wings contain a massive 30.6g of protein per serving, and you'll only need a few ingredients, including: chicken wings, chili powder, garlic powder, salt, olive oil, and black pepper.
Once you've coated your wings, simply cook them at 380 for 25 minutes, tossing every 5 minutes. Sorted! 
Would it really be an appetizer if it didn't involve avocado dip? Well, it wouldn't be for us anyway! Instead of picking some up from the grocery store, why not make it yourself?
This keto avocado dip may be simple, but it really packs a punch, and it'll leave your guests hungry for more.
Ready in just five minutes, you'll need 2 avocados, greek yogurt, garlic, lime juice, salt, pepper, and vegetable sticks to serve.
Simply mix your ingredients together, serve in a bowl, and you're done! At just 140 calories, this is a guilt-free way to get a tasty keto-friendly fix. 
Next up, we have these beautiful keto stuffed peppers… just look at them – we're drooling already!
These will take you 15 minutes to prepare and an hour to cook, and you can feel free to chop and change the ingredients as you please.
This recipe uses a delicious selection of keto-friendly goods including bacon, tomatoes, cheddar, beef, and seasoning, and each pepper contains approximately 330 calories.
Filling, healthy, and keto-friendly, what more could you ask for? 
If you're on the hunt for something truly irresistible, look no further than these gorgeous sausage balls with cream cheese.
With just six ingredients, you can create a delectable appetizer or snack that will keep you coming back for more every time.
These balls use a blend of almond flour, shredded cheese, seasoning, sausage, cream cheese, baking powder, and garlic to create an unforgettable flavor adventure.
Ready in under 30 minutes and packing 13g of protein per serving, this is one recipe you won't want to miss.  
Now for something a little different – pesto deviled eggs.
This popular keto appetizer uses pesto to enhance the flavor of the eggs, and the end result is a beautiful, light-balanced flavor that is super satiating, and devilishly moreish…
At 211 calories per serving, you'll need a few ingredients to create these awesome appetizers, including eggs, pesto, and olive oil.
That's all you need! However, you can feel free to add any extra seasonings if you wish.
We can't wait for you to try these, and they're so simple, you have no excuse not to try them for yourself! 
This keto BLT sushi is SO good, we're not even sure we should be sharing it with you… loaded with bacon, mayo, tomatoes, avocado, lettuce, salt, and pepper, this recipe is in a league of its own, and once you try it, you'll never go back to having 'sushi' any other way.
Crispy, light, and totally moreish, you won't want to miss these unique appetizers – plus, they're ready in just 45 minutes and require minimal effort.
These are a real winner. 
Next up, we have one of our personal favorites – bacon-wrapped halloumi cheese.
This keto appetizer recipe requires no introduction; you already know it's going to be delightful!
And yes, all you'll need is halloumi cheese and bacon, so you don't even need to be inventive to create a showstopping appetizer.
These heavenly keto bites take just 15 minutes to cook and trust us, you won't be able to get enough!
Fancy something a little lighter?
This cauliflower soup with crispy pancetta is a unique keto-friendly recipe that's refreshing, hearty, and truly delightful – once you've mastered this recipe, it'll stay in your rotation!
Using a delicious blend of cauliflower, butter, pancetta, pecans, seasonings, cream cheese, mustard, and butter, this soup comes out silky, creamy, and with a salty and nutty crunch.
There's something for everyone to love in this dish, and it'll take just half an hour to create! 
Now it's time for another avocado recipe with these delicious avocado chips.
Ready in just 40 minutes, these tasty little appetizers use a simple blend of avocado, parmesan, lemon juice, and seasonings to create these super thin, super crispy chips that can be enjoyed on their own, or in your favorite keto-friendly dip.
This particular recipe will make 15 chips and takes just 5 minutes to prepare; it's never been easier to create a healthy, crispy appetizer!  
Fancy another small, crunchy appetizer? These keto cheez-its are the perfect keto appetizer or snack to keep you satiated; plus, they're low-carb and gluten-free!
Each serving contains a generous 5.1g of protein, too, so it's never been easier to satisfy your tastebuds and get enough protein.
You'll only need a few ingredients, including cheese powder, cheddar, xanthan gum, and almond flour, and once prepped, they'll take just 20 minutes in the oven! We know you're going to love these… 
Jalapeno lovers, we've got you covered with these moreish jalapeno poppers. Rich, moreish, and loaded with flavor, there won't be any leftovers with this recipe!
To wow your guests, you'll only need jalapenos, cream cheese, sausages, bacon, and toothpicks.
With a whopping 15.4g of protein per serving, these are the perfect tasty keto appetizer, and even your non-keto friends will love them, too!   
Last up, we have these butter-fried chicken hearts. This meaty, delicious recipe offers keto-followers a protein-packed flavor adventure that you won't be forgetting any time soon.
Plus, they're easy to make, and you'll only need a few staple ingredients, including chicken hearts, butter, and optional seasoning!
Serve with veg or another keto-friendly food to make these butter-fried chicken hearts pop, and keep your guests coming back for more. 
Final Thoughts 
Keto doesn't have to be dull or limiting.
With a bit of creative flair, patience, and time to spare in the kitchen, you can make your tastebuds dance with these delightful, protein-packed appetizers that are destined to please keto and non-keto-followers alike.
Whether you want something light and refreshing or meaty and dense, we're confident you'll find your next favorite keto appetizer right here.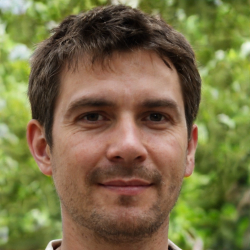 Latest posts by Justin Roberts
(see all)