BBQ is easily one of America's most popular flavors and it's often added to a ton of different dishes – chicken wings, pizza, you name it, there's a BBQ version of it somewhere.
It's smoky, tangy, and super tasty – so a lot of people don't want to leave it behind when they are making important changes to their diet. 
Luckily, BBQ can be made to fit the keto diet in a ton of different ways. There are lots of classic BBQ recipes and meals you can try out even when sticking to a keto diet – but what recipes are there? 
Check out the list below for the 15 best BBQ recipes that suit a keto diet. There are a ton of options for you to choose from so take a look and pick out your favorites.
This way, you can stick to your important keto diet and still enjoy one of your favorite food flavors! Enjoy!
Let's start out with a super easy and small recipe for a keto-friendly BBQ dip. 
This recipe can be useful to you in many different ways. You can use it as a basic sauce over any kind of meat you are cooking, or use it as a dipping sauce and dip your meats (or keto chips and sides) into the sauce. 
So, if you love the taste of BBQ, you will love this easy recipe for a quick and simple keto BBQ dipping sauce. 
One of the most popular BBQ dishes in the world is BBQ chicken wings.
They're a classic American dish often enjoyed at outdoor barbecues, picnics, and sporting events – so they're not exactly a dish you want to leave behind due to a change in diet. 
This recipe will show you how to make a beautiful patch of keto BBQ chicken wings so you can still enjoy this classic American dish during important, fun events in your life.
They're super easy to make so just follow the recipe above! 
Another great BBQ recipe that is a favorite in the States is BBQ pork ribs. They're a good alternative to chicken and a great food to eat alongside a nice salad to make a neat filling meal. 
This recipe will direct you on how to properly cook a rack of pork ribs and how to add a tangy keto BBQ sauce.
The end result is a filling main meal that is great for sharing with others and the best part is that it's totally suitable for those on a strict keto diet. 
Switching to a keto diet may mean that you have to leave behind spaghetti, but you don't have to say goodbye to meatballs. 
Meatballs are a super filling main dish and this recipe will show you how to make a delicious batch of keto BBQ meatballs completely sugar-free!
It's quick, easy, and versatile as you can add those meatballs to whatever meal you like.
Stick them on a skewer to make kebabs, or find some keto noodles to make an Asian-inspired keto stir-fry with meatballs, the options are endless! 
Another popular BBQ chicken dish is BBQ chicken thighs. 
Some people like their chicken to have a bit more meat on the bone. Chicken wings are tasty, sure, but they're also super small and more difficult to eat due to their small bones.
As a result, a lot of people prefer to eat chicken thighs over wings during larger meals because they are easier to eat and have more chicken to offer. 
This recipe will show you how to make a quick and easy batch of BBQ chicken thighs. This way, you can make the right chicken portion for your meal rather than snacking on tons of smaller chicken wings. 
Are you a fan of seafood? 
Certain seafood works surprisingly well with classic BBQ flavors and one of the best is shrimp. So, if you love shrimp, why not try it with some BBQ flavoring? 
This recipe will show you how to make your own keto BBQ shrimp with ease. It's a fun, unique dish to try out this summer and really explore with your taste buds.
Of course, it won't be for everyone – but it's definitely worth the try! 
Everybody loves pizza and BBQ has even worked its way to becoming a very popular type of pizza. If you want to combine the sweet tanginess of BBQ and the versatility of pizza, then this is the recipe for you. 
This will show you how to make a keto pizza with strong BBQ flavoring.
You can of course adjust the toppings as you desire (chicken and peppers are a great combo to try with BBQ) so give it a try and enjoy! 
Pulled pork is a versatile dish that you can add to cheeseburgers, tacos, fajitas, and a ton of other amazing dishes – so it's definitely one you will want to learn how to make.
This recipe will help you make a delicious batch of keto BBQ-flavored pulled pork.
From there, you can make your own dishes using your keto BBQ pulled pork – or just eat it with a side of salad, vegetable fries, and more.
However, this recipe will require a slow cooker to get the pork to the right level of tenderness. This will make it much easier to pull the pork apart.
This recipe is a slightly unusual one as most of us associate casseroles with flavors other than BBQ.
However, if you are a big BBQ fan, then you will love this dish because it is swimming with BBQ sauce and flavor. 
It's tangy, cheesy, and packed with a ton of crunch ingredients including shredded cabbage, chicken, bacon, and more. This makes it super filling and a great comforting meal to enjoy at any time of the year. 
Chicken skewers are an outdoor barbecue classic and this recipe will show you how to make your own keto-friendly BBQ chicken skewers for your outdoor eating.
They're juicy and rich with that smoky BBQ flavor. 
This recipe also adds some heat by adding chopped jalapenos to the sticky BBQ coating. This makes them super spicy – but you can always serve them with a ranch dressing to help cool down the heat! 
Bacon and chicken are two popular ingredients enjoyed by a lot of people on keto diets.
They're super tasty and both work incredibly well with the classic flavor of BBQ – so it just makes sense to bring all three together.
This recipe will help you make bacon and chicken scallops with a rich BBQ sauce. They're filling, tasty, and have a pretty nice kick of spice to them too! 
Lamb isn't often considered a go-to meat to combine with BBQ flavors. However, the tender meat of lamb riblets work really well with BBQ sauce and so, it's becoming a more popular dish.
If you want to try out BBQ lamb riblets when on a keto diet, then just follow the recipe above. It's quick and easy to follow so try something new! 
This keto recipe is definitely one you should try out at some point because it's insanely good. Although it does require quite a lot of different ingredients, it's super tasty and definitely worth the extra effort. 
These 'bacon bombs' are keto friendly and packed with BBQ flavoring as well as other great ingredients like pork, cheese, onions, olives, peppers, pastrami, and lots of spices.
They're very filling so you probably won't have a lot of room for a side after making these!   
Cheeseburgers are a classic American dish that is enjoyed by lots of people up and down the country – and you don't have to avoid them if you're on a keto diet!
Follow this simple recipe to make your own BBQ-flavored cheeseburgers with all your favorite ingredients and flavors!
You can even adjust the recipe to suit your personal preferences when it comes to cheeseburger fillings. 
All of the recipes on this list so far have included meat and that's because BBQ works best with the flavors and textures of meats like chicken, pork, and bacon.
However, BBQ also works great with veggies too – and mushrooms! 
This recipe will show you how to make your own batch of keto BBQ skewered mushrooms. They're great for barbecues and work as a great side dish! 
Final Thoughts
BBQ is easily one of the most popular flavors around the world and if you are switching to a keto diet, you don't have to avoid it. It's rich, tangy, and smoky – and works so well at flavoring a ton of keto-friendly dishes. 
So, check out the list above for some of the best BBQ keto dishes for you to try out!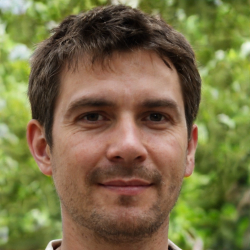 Latest posts by Justin Roberts
(see all)