Cabbage soup is a versatile and nutritious dish that can be easily adapted to the ketogenic diet.
It's low in carbs, high in healthy fats, and packed with flavor. 
Whether you're looking for a hearty meal or a light lunch, these 15 best keto cabbage soup recipes are sure to satisfy you. 
One of the most beloved soups around the world is vegetable cabbage soup. This classic soup is a favorite because it packs a lot of flavors, yet is simple to make and very nutritious. 
This version of this classic includes a combination of cabbage, onions, garlic, carrots, celery, and potatoes bathed in a rich tomato-based broth that is filled with flavor from the white wine and fresh thyme.
This vegetarian soup also contains red kidney beans for added protein. 
Crockpot cabbage soup is a hearty and comforting way to enjoy a low-carb meal any weeknight. 
This recipe is quick and easy to make and features ingredients such as ground beef, onion, celery, cabbage, tomatoes, and tomato sauce. 
The flavor of the soup is enhanced with added garlic and paprika spices. It's a keto-friendly dish perfect for meal prep as you can freeze half of it for later use or keep it in the fridge for up to 5 days.
This fat-burning cabbage soup is impossible to pass up. Who knew that burning fat could taste as good as this delectable recipe? 
This savory and hearty soup is a surefire way to lose weight while still enjoying delicious flavors. 
You only need a few basic ingredients like cabbage, onions, celery, diced tomatoes, garlic, and vegetable broth to whip up this fat-burning soup in no time.
The combination of these simple ingredients creates a unique taste that's been known to be both filling and healthy. 
Similar to other delicious Zero-Point recipes, the Zero-Point cabbage soup is an easy-to-make and tasty way to reach your weight loss goals. 
This light soup is prepared with nutrient-rich ingredients such as onions, carrots, celery, and plenty of fresh cabbage.
Each serving contains a shockingly low 22 calories. If you're looking for a filling and guilt-free meal, this soup is for you.
Add a bit of shredded cheese, diced bell peppers, or herbs on top of this soup to customize it even further. 
Making homemade cabbage soup on the stove top is an easy and quick way to enjoy a warm, comforting meal. 
It requires only basic ingredients, such as cabbage, garlic, onion, broth, canned tomatoes, and ground meat of your choice. You can also add some other vegetables or seasonings according to your preferences.
Cabbage soup can be made quickly and easily with a few ingredients. However, without the right seasoning, it can easily become bland. 
There are several ways to make cabbage soup more flavorful and enjoyable, such as adding herbs and spices. Oregano and thyme provide an earthy flavor, while bay leaf adds a subtle hint of sweetness. 
Beef cabbage soup is a delicious, hearty, and healthy option that is perfect for anyone following a low-carb or Whole 30 diet. The vegetables make them both nutritious and flavorful. It's an easy recipe to make and can be put together in under an hour. 
Not only does it have plenty of nutrition but also unique flavors from the combination of beef, tomatoes, and the aromatic vegetables used to prepare this soup. 
The finished product will undoubtedly satisfy both your appetite and taste buds. You'll love how delicious yet nutritious this simple recipe tastes with such little effort put into making it.
Cabbage soup is a great meal option for people on a ketogenic diet. Depending on what you add to your cabbage soup will determine if it's keto-friendly or not.
Start by loading it up with protein, whether that be beef or chicken. 
You can also add additional healthy fats in the form of olive oil, coconut oil, or butter. When selecting vegetables to put in the soup, make sure you're choosing ones that are low in sugar. 
This delicious chicken cabbage soup is the perfect way to enjoy a comforting meal that's packed with flavor and nutrients. The combination of chicken, vegetables, and cabbage makes this soup hearty yet light. 
If you're looking for an easy, delicious soup recipe that will quickly become a regular meal in your household, this cabbage soup recipe is sure to please. 
It's packed with a rich, beefy flavor and has tender meat pieces combined with soft vegetables. Plus, the ingredients list is simple and there's minimal chopping involved when prepping. 
With only 15 minutes of prep time, before you start cooking either in the slow cooker, pressure cooker, or stove-top, it's perfect for busy days.
Cabbage is one of our most underrated superfoods, and it's time to appreciate its nutritional value more fully.
Packed with numerous vitamins and minerals, including vitamin K, vitamin C, and vitamin B6, regular cabbage consumption can markedly improve your health. 
It's a great way to help boost your immune system while helping you reach your ideal weight.
The soup relies on one main ingredient to give that beefy flavor, and that's meat. Ground beef works excellently, or you can swap it out for ground turkey or chicken. 
Turkey cabbage soup is the perfect blend of classic Asian flavors, meat, and vegetables. It starts with ground turkey cooked in a mixture of sesame oil, soy sauce, garlic, and ginger. 
This gives it a deep savory flavor that pairs perfectly with the onions, carrots, and cabbage. 
To take this soup to the next level, you can garnish it with some crispy egg rolls or wonton wrappers. Simply fry a few until they are golden brown and float them on top. Let out a tiny bit of heat by adding Sriracha for extra spice. 
German cabbage soup is a dish that will appeal to cabbage lovers. The main ingredient in this soup, fried cabbage, plays a vital role in the flavor profile of this comforting yet flavorful meal. 
Both creamy and nutty, cabbage provides the perfect backdrop for numerous vegetables, spices, and herbs to round out the flavor of the soup.
Onions, garlic, celery, and carrots are typical additional ingredients that can be added to create depth and complexity. 
Spices like caraway seeds and ground pepper offer an aromatic note, while bay leaves provide a herbal touch. 
The cabbage soup diet is a common seven-day diet plan designed to kick-start weight loss. The main food on this diet is cabbage soup, which you can eat as much of as you like while following the other restrictive rules of the diet. 
This high-fiber and low-calorie diet usually results in between 5 – 10 pounds of weight loss over seven days. However, studies suggest that much of this weight is likely water or muscle, not fat, so it isn't sustainable beyond a couple of weeks.
Cabbage soup is a nutritious, flavorful option for those looking to incorporate a healthful meal into their diet. This is a simple, yet hearty dish made up of savory spices mixed with fire-roasted tomatoes and plenty of nutrient-rich vegetables. 
Chopped cabbage combines with diced carrots, onion, and celery to give the soup body and flavor; it is then simmered in the savory-spiced tomato broth for extra depth and body. 
This hearty, meaty cabbage soup is the perfect one-pot dinner. It's packed with protein thanks to beef and diced tomatoes and is loaded with healthy greens like cabbage, onion, and carrots. 
All of these ingredients combined create a filling yet light meal that can be cooked up in a crock pot, an instant pot, or simply on the stovetop. The result is a warm, comforting bowl of soup that's packed with fresh flavor and nutrition.
For an appetizer at Thanksgiving dinner, this cabbage soup recipe is a perfect choice. It's light and flavorful, with a broth-like consistency that won't add extra heaviness to your meal before the big turkey feast. 
The cabbage and vegetable combination brings a nutritious kick to the recipe, providing all sorts of vitamins and minerals for you and your guests alike. 
Final Thoughts
Cabbage soup is an incredibly versatile dish that can be used as a meal on its own, as a side dish, or even as an appetizer. 
Whether you're looking to lose weight fast with the cabbage soup diet or just want to make a nutritious and delicious meal for your family, these 15 best keto cabbage soup recipes are sure to please your palate.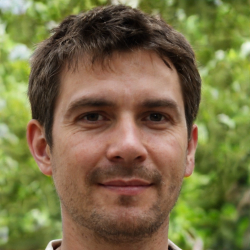 Latest posts by Justin Roberts
(see all)