When it comes to a keto diet, there are so many sources of protein you can choose for the main part of your meal, but of course – there are also a number of restrictions with other components of the dish.
Cod is a very good choice for the protein source. It's highly tasty, nutritious and can be versatile for a number of different dishes. But how would you make a cod recipe keto friendly?
Well, luckily we've got the answers. We've got 15 of the best keto cod recipes that you can make at home and you should try today with our handy list below. 
So, if you're ready to learn more – then read on and discover all the answers to your questions! 
Best Keto Cod Recipes 
Without any further delay, let's jump into the best keto cod recipes. We hope you enjoy all of these! 
To kick off our list, we're including a stunning choice for a cod dish. Using a thick, fresh cod – you can easily bake this dish using a heap of beautiful parmesan cheese and it can be ready to go in under 15 minutes! 
If you are hoping to serve this cod with something on the side, you can serve the cod on a bed of cauliflower rice – or roast some beautiful, fresh green vegetables. Just remember to garnish the plate with some thyme and fresh lemon. 
It cannot be argued that fish works incredibly well with garlic herb butter, and cod is no exception to this rule. By using one pan, you can make this dish and it is extremely aromatic and gorgeous to the tongue. 
When in the pan, place your garlic herb butter either on top of the cod, or around the pan and allow it to melt. Continuously rotate the pan so the garlic butter flavors are absorbed all over the cod. 
When the cod is finished cooking, take it out of the pan using a pair of tongs, and then use the pan to pour the hot garlic butter over the top of the cod.
If you decide to choose an incredibly chunky cod steak, you can make this keto dish fabulously tasty using chili and lime! All you need to do is use chili flakes, sweet chili sauce and some freshly squeezed lime juice. 
However, you can stray away from the recipe a little if you wish and use jalapeno peppers or a scotch bonnet pepper which significantly increases the flavor and of course the heat! 
One of the best ways to enjoy cod is of course by frying it – but how exactly will you make this keto friendly? Well, the answer lies in almond flour. This will allow you to make the batter or breadcrumbs that you're used to with cod. 
Once you have finished cooking the cod, serve with asparagus and a sliced segment of lemon to improve the flavor and aroma. 
It's understandable that you may, at some point, crave the classically British fish and chips dish. Of course, there's a few things you will have to substitute in order to make this dish keto friendly. 
First, much like the previous recipe – you will source a fresh, large cod. Then, use almond flour to make the outer layer of batter or breadcrumbs. Once this is cooked, chop up some zucchini into fries shapes. 
You may decide to fry these using an air fryer, but you can eat them raw if you want to. Include some homemade tartar sauce and a lemon wedge – and you've got yourself a traditional British fish and chips dish… sort of! 
This is a very unique dish and the flavors are incredible. To begin with, you will need to make the tomatillo sauce and include plenty of tasty additions like jalapenos, red peppers and more. 
It doesn't necessarily matter how you decide to cook your cod, but it's best to either bake it or use an air fryer – although grilling works just as well. 
Once your cod is fully cooked and you have made your beautiful tomatillo sauce, serve the dish on a plate with a side of radish salad.
This dish is very hearty and provides you with all the minerals, vitamins and protein you need throughout the day.
How exactly do you improve a succulent cod? Add bacon of course! This is a very tasty meal that amalgamates bacon and cod in a fantastic way. Now, the best way to make this dish is to create your wraps first and then pan fry them for a few minutes. 
Next, with a foil covered pan – place your bacon wrapped cod into the center of the oven and let the magic happen. To enhance the flavor, you can add butter over the top of the food in intervals while they're in the oven. 
This will add extra flavor but also extra moisture – keeping the meats very tender and succulent. 
Blackened seasoning has become very popular over the years, and this is a great way to enjoy a cod dish. It's important that before you cook the cod, you use some beautiful spice rub and really get the flavors in the fish. 
Once you have thoroughly cooked your cod, serve the dish on a bed of either fresh green veggies, or even better – air fried broccolini. It gives you a lot to work with and you will feel much more full for longer. 
When it comes to cod dishes – and seafood in general actually – you can often make dishes that are reminiscent of the Mediterranean. This makes them excellent for the summer months and evokes thoughts of a dream vacation! 
This whole dish only takes around 30 minutes to create and if it is done right, the sauce is incredibly rich using peppers, tomatoes, herbs and black olives. 
The cod absorbs the rich sauce very easily, allowing you to enjoy all of the flavors and aromas you would expect with this sort of dish. It's very hearty and you can make this any time of the week! 
Next, we have a spicy inclusion to the list. While this recipe can be followed for any kind of white fish, cod works perfectly for it. The importance of the dish comes in the preparation and the sauce.
It is full of flavor and incorporates lots of different ingredients including chili, lime, garlic cloves, cayenne peppers, peppercorns and berries! 
You'll love this dish, and of course you can tailor it to your own preferences and with your choice of keto friendly sides.
One of the most popular ways to enjoy fish is by making a fish pie, and it's easy to understand why. It holds a lot of flavor, especially when you use garlic and fresh herbs to season the center. 
It's incredibly high in protein and very filling. While you probably won't need to add more to this dish, you can happily use cauliflower mash if you want to add some extra sides – or even swede mash.
Some people often overlook using seafood with curry, but much like monkfish, you can find very thick and meaty cod which works fantastically well in a curry. 
The creamy coconut curry sauce has an amazing texture and you can enjoy this sauce to your preferences in terms of spices – make it hotter by adding extra chilies! 
While this recipe might not be for everyone, those who enjoy ginger will love it. It's a very simple dish to make, easily using a pan to sear the cod on both sides and adding a gorgeous ginger sauce. 
Fish stew is an excellent choice for everyone, but especially during the winter months when you need something to warm you through! 
Cod can easily be used in a fish stew, along with plenty of fresh vegetables, black pepper and salt. Instead of potatoes, use broccoli or cauliflower to give it some extra thickness! 
Finally on our list, we have a very easy to make dish that uses two primary ingredients; cod and pesto. All you need to do is prepare the cod with basic seasoning and place it into the oven for around 15 minutes. 
Once it is complete, garnish it with pesto and you're done! You can add some more flavor if you wish to. All you need to do is add garlic butter during the cooking process!
Final Thoughts 
Cod can be a great option if you are on a keto diet – and any of these choices that we have provided can be superb for a nice night at home! Try one of these today!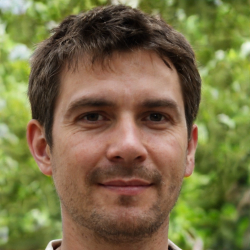 Latest posts by Justin Roberts
(see all)