It's a fallacy to think that keto recipes are all time consuming and bland. There are many options out there that you can choose from that are keto friendly, take little time to prepare and cook and yet still taste amazing!
But with so many options out there, it can be difficult to choose from. Luckily, we've got 15 of the most marvelous lazy keto recipes that you can cook today, saving you time and a lot of effort! So, if you're ready to learn more – then read on for all of your options! 
15 Lazy Keto Recipes 
Okay, let's dive into the 15 marvelous lazy keto recipes. We hope you enjoy these.
There's absolutely no reason why you can't enjoy a club sandwich on a keto diet, but the important part to remember is the bread replacement.  Instead of bread, this recipe uses lettuce as the outside areas. 
Luckily, this allows for the inclusion of some amazing low-carb ingredients and some tasty, cooked chicken. Because of this, you also get a high protein dish that takes little to no time to make. 
Why worry about the dishes when you only need to clean one? Using the one pan, you can fry a healthy steak to your liking, along with some beautiful peppers. It's best to mix your peppers for the maximum flavor. 
If you want to kick it up a notch, then you can season the steak with ground pepper, salt, chili powder and garlic powder. 
Everybody gets a craving for pizza from time to time, and there's a few ways that you can enjoy this family favorite on a keto diet. This recipe is low carb and utilizes sausage for the crust, which is then topped with the most amazing cheeses. 
If you want to have a really balanced meal though, be sure to serve this pizza with a keto salad and truly fill yourself up! 
If you are really on a time constraint, then there are few dishes out there that take less time than tuna sushi in a bowl.
It is pretty much exactly what you think it is. A low-carb sushi dish with chopped vegetables to bulk the bowl. 
The whole dish takes around 10 minutes to prepare and finish. You can't expect dishes to take less time than this!
Another craved meal which is a family favorite is lasagne, but as most of you will know – typically lasagne is a high carb meal. Luckily though, this version is not! 
These peppers are stuffed with ground beef, cheese and spinach and topped off with a gorgeous pasta sauce. This is a perfect choice for keto dieters who do not have a lot of time, but are seriously needing some Italian food in their lives! 
This low-carb taco casserole offers everything you would expect with a casserole dish, but in name only. The inclusion of the usual taco ingredients without the shell is perfect for those nights in with a movie. 
Perhaps one of the most underutilized but most flavorful meats is the kielbasa sausage. Of course, with a keto diet, you might wonder what you would pair it with. Well, the answer is right here.
With healthy, keto-friendly cauliflower rice, savory vegetables and some spicy sauces, you can make a perfectly balanced meal for you and your family. The dish takes about 30 minutes, so while it is not the quickest – it might be the most tasty! 
This is a dish that we recommend to people who are just starting out in the keto dieting world. It's a really quick and easy dish to make and it's packed full of flavor and it's very filling.
With plenty of healthy fats and leafy greens, you can't go far wrong with this choice for a midweek meal in a flash.
This stunning dish can be made in under 20 minutes and it is one of the healthiest choices for people on a keto diet.
Full of flavor and paired with a creamy, garlicky sauce, all of the ingredients like the zucchini noodles and squash absolutely burst with taste. 
It's one of the most versatile dishes too because you can chop and change the noodles for something else that is low in carbs. 
Sushi is a favorite of ours in this country, and certainly around the world – but how do you enjoy sushi rolls on a keto diet? Well, the answer is simple – you use cucumber as the outer-layer! 
Cover the rolls in sesame seeds and even a low-carb and vinegary sauce for extra flavor and improved appearance.
This dish is a selection for people looking for a light lunch and do not have to worry about the cooking time. In about 30 to 45 minutes, these buffalo chicken taquitos can be made and enjoyed. 
If you want to add some spice to the dish, then either add some chili peppers or include a side dish of keto salad with some juicy jalapeno peppers. Absolutely stunning for a summer barbecue or a winter warming dish! 
Speaking of a dish to warm you through during the freezing cold winter months, this dish is something that will get you rushing home for. 
This piping hot soup is filled with green beans, peppers, beef and plenty of flavor! Luckily, it's high in protein and low in carbs too. 
What makes this dish ideal for the home though is that if you live with someone who isn't on a keto diet, they can happily add their own crusty bread to use with this soup. Perfect for absolutely everyone! 
This dish uses very few ingredients, so it certainly qualifies as a lazy keto dish! It is a beautiful Italian-style dish, with beautifully tender chicken through a skewer, paired with peppers, tomatoes and healthy greens. 
Before you cook the chicken, it's a great idea to season it with paprika and garlic for a significantly increased flavor! 
In reality, it doesn't matter too much which way you decide to prepare this meal in terms of the ingredients, but essentially you will have cooked chicken, cooked bacon and cooked mushrooms in a gravy sauce. 
This dish is very similar to a stroganoff or a stew, but of course it does not have any carbs from potatoes. A simple dish to make and it can be cooked, prepared and eaten all in under one hour. 
As with other dishes though, you can add carbs for non-keto dieters at home, including bread or potatoes.
Finally on our list, we have another American favorite with some beautifully crafted, mini meatloafs. These take less than 15 minutes to prepare and cook through and they can be seasoned in your most ideal way, all in a keto-friendly diet fashion! 
You can alter this mini meatloaf dish as much as you like, within keto guidelines of course – but be aware that some ingredients will take longer to prepare and your costs of the meal might increase.
Frequently Asked Questions 
We will now go through some of your most frequently asked questions. We hope we clear up your queries.
Are All Of These Recipes Keto-Friendly?
Absolutely. As long as you follow the recipe to the letter, you will find they are all approved for a keto-friendly diet.
Some can be changed if you are cooking for a family who are not following a keto diet though. Just be sure you made their dishes separately to your own and you will be fine. 
Do These Recipes Take Long To Cook?
No, these are all lazy keto meals and some can be prepared, cooked and eaten in no time at all. It really depends on your choice of dish and what ingredients you are using, as this may alter the time it takes to cook. 
Are These Recipes Expensive To Make?
This depends on your choice of ingredients, but generally speaking, none of the recipes on this list are too costly. Once again though, it really depends on what ingredients you choose and how many people you are cooking for. 
The Bottom Line 
If you are on a keto diet and you don't have enough time or energy to make a really complicated dish – then you can choose anything from our list to make at home! 
We hope our list has been helpful for you and you really enjoy cooking some of these marvelous keto-friendly dishes.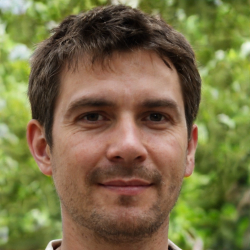 Latest posts by Justin Roberts
(see all)