Sugar-free condensed milk is not something you can readily buy in the grocery store so you might as well make your own at home.
Thankfully, you can easily make it at home and use it for several delicious dessert recipes, a lot of the time without using added thickeners.
Without using any sugar or carbohydrates, you may only need a few specialist ingredients to create your own batch.
It should taste like the real thing and have a similar, dreamy consistency so you should not feel like you are missing out when using it in other keto-friendly recipes.
In this guide, we will detail 15 of the best keto condensed milk recipes to try today.
Sugar-Free Keto Condensed Milk
Three Ingredient Keto Condensed Milk
Keto Condensed Milk (One-Gram Per Serving)
No Cook Keto Condensed Milk
Xylitol Keto Condensed Milk
Five-Ingredient Sugar-Free Condensed Milk
Keto Condensed Milk With Vanilla Extract
Coconut Milk Keto Condensed Milk
Super Creamy Keto Condensed Milk
Gentle Sweet Keto Condensed Milk
Powdered Swerve Keto Condensed Milk
Keto Vegan Condensed Milk
Low-Carb Dulce de Leche
Keto Low-Calorie Condensed Milk
Stevia Condensed Milk
You may want to make your own variation of low-carb sweetener yet plain and powdered allulose will work well, certainly in this recipe.
Melt unsalted butter in a large saucepan and add the heavy cream with powdered sweetener. Bring the mixture to a boil and then reduce it to a simmer.
After 30 to 45 minutes, with the occasional stir, the mixture will become thick enough to coat the back of a spoon and its volume will have reduced.
This recipe does use erythritol but make sure that it is the pure version and not a erythritol-based sweetener to get the right consistency.
Place three-quarters of a cup of the sweetener (you can use Monk Fruit instead), in a saucepan with 20 fl oz of heavy cream and 2 oz of unsalted butter.
Bring the mixture to a boil over a medium heat while whisking then reduce the heat to a simmer and leave for half an hour.
The mixture should reduce and then you can pour it into a heatproof container to cool and thicken in the refrigerator.
With only a single gram of net carbohydrates per serving, this Keto Condensed Milk is well worth making.
You should get a total of ten servings from this batch so make sure that you use it up for some keto-friendly desserts.
Combine two and a half cups of heavy cream with a quarter-cup of butter, half a teaspoon of vanilla extract, and three-quarters of a cup of your favorite granulated sweetener.
Bring the mixture to a boil, reduce it to a simmer then a very low heat to cook for around 45 minutes then remove from the heat and leave it to cool.
Just a couple of ingredients are involved in this really simple, no-cook recipe for Keto Condensed Milk.
They are pretty specific, including sugar-free whey protein powder (this can be flavored however you like) and granulated stevia-based sweetener.
Place the protein powder and granulated sugar substitute in a food processor with boiling water and set it off to vigorously mix the ingredients.
Once smooth and creamy, check the consistency and add a bit more water if it's too thick and pour into a mason jar when cool. 
To make a large batch of Keto Condensed Milk, you will need around 450g of heavy cream, 70g of cubed butter, and 140g of xylitol, though you can use allulose instead.
The choice of sweetener is crucial if you want to achieve the right consistency after cooking it in a small saucepan for between 40 and 50 minutes. 
There is an alternative to the typical cooking method in a saucepan which involves heating the mixture to a boil and then reducing it down.
You can use the thermal method which involves a mixer and a whisk attachment so the mixture cooks in a simmering basket for an hour. After that, leave the mixture to cool and chill.
To get the right consistency for your keto-friendly condensed milk, consider using xanthan gum to thicken it up.
You still need whipping cream, butter, a powdered sweetener (Swerve works well), and either Bocha Sweet or allulose. Whisk the whipping cream and sweeteners together while bringing the mixture to a boil.
Reduce the heat and leave to simmer for half an hour then remove from the heat, add the butter to melt then sprinkle with xanthan gum and whisk vigorously.
To make a decidedly rich condensed milk, you really should insist on including vanilla extract.
This recipe is simple enough, bring heavy cream to a boil in a small saucepan then reduce to a simmer while occasionally whisking.
After around 12 minutes, remove from the heat and whisk in powdered erythritol, vanilla extract, and butter.
Allow the butter to melt and then sprinkle on xanthan gum and whisk vigorously to incorporate then cook for another three to five minutes and sprinkle on some more xanthan gum to thicken up the mixture.
Instead of heavy cream, you can use coconut milk which may bring an exotic freshness to your condensed milk. Use a can of coconut milk with a quarter cup of allulose, and half a teaspoon of vanilla extract.
Bring the mixture to a boil to form a smooth liquid then simmer for between 30 and 45 minutes. Stir it and remove it from the heat once it coats the back of a spoon. 
As long as you get the ratios right from this recipe you cannot go wrong. All you need is two cups of heavy cream, a quarter-cup of unsalted butter, and a third of a cup of powdered sweetener.
This recipe is specific in its use of sweetener and you will need a third of a cup of Gentle Sweet. As well as that, two cups of heavy cream and two tablespoons of unsalted butter are the only other ingredients.
Powdered Swerve is the sweetener of choice in this recipe and it goes so well with vanilla extract for that rich taste you desire.
The bulk of the recipe is heavy cream, of course, with just a couple of tablespoons of butter too.
With just two ingredients, you really have no excuse not to make this Keto Vegan Condensed Milk. Those two ingredients are canned full-fat coconut milk and allulose, though you can use another low-carbohydrate sweetener.
Dulce de Leche is another name for a sweet caramel-like sauce and this recipe uses evaporated milk too. There's still heavy cream, allulose (you can use xylitol instead), and sugar-free vanilla extract.
The method is also similar by heating up the ingredients, stirring them regularly, and allowing the mixture to thicken and caramelize.
You can use whole milk in this recipe instead of heavy cream though try to ensure that it is lactose-free.
With a powdered sweetener, unsalted butter, and only a pinch of xanthan gum, just simmer it all in a saucepan for around an hour and ten minutes.
After that time, pour the mixture through a fine mesh strainer and then transfer it to a sealable jar.
Pour heavy cream into a saucepan with unsalted butter, Swerve confectioner's sweetener, Stevia glycerite, and salt. Bring to a boil, turn the heat down, and simmer until thickened.
Remove the saucepan from the heat and whisk in vanilla extract then allow the mixture to cool to room temperature before storing in the refrigerator. 
Final Thoughts
Some sweeteners will work better than others for these condensed milk recipes. For instance, powdered allulose will work well but you will need to use a bit more each time.
Brands of sweeteners typically use erythritol to work as a bulking agent but it does come with some issues when you use it for cooking though pure erythritol will work well.
These sweeteners fail to dissolve very well and even crystallize so stick with the sweeteners that you have used in cooking before. 
Frequently Asked Questions
Which Ingredients Typically Replace Sugar To Create A Keto-Friendly Version Of Condensed Milk?
Instead of sugar, you can use plenty of different sweeteners to create a keto-friendly condensed milk.
These can include erythritol, allulose, Swerve, or xylitol though you could use the natural sweetness of coconut cream instead.
Why Does Condensed Milk Typically Involve So Much Sugar?
A typical serving of condensed milk uses so much sugar for its taste but there is another reason too. The sugar is used as a preservative to help prolong the shelf life of the foodstuff.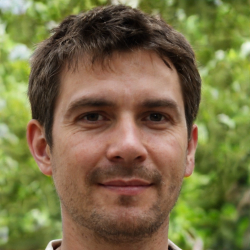 Latest posts by Justin Roberts
(see all)