If you're new to the keto diet, then chances are you've seen that a lot of recipes call for eggplant. That's because eggplant is so versatile, and is naturally low in carbohydrates, as well as calories, making it great for your waistline.
In fact, one cup of eggplant only contains 6.2 net carbs in total, which is super low when compared to other vegetables.
This is great news if you're already an eggplant lover, as this means you can incorporate it into your diet via different recipes. 
If you're searching for some different meals that you can make using this dynamic vegetable, then let us reassure you that you've come to the right place. 
Below, we've compiled a list of what we believe to be some of the very best keto based eggplant recipes on the internet. To find some inspiration, simply keep reading below, as we take a closer look. 
If you're a lover of this carb inspired dish, then the good news is that you don't have to give it up. All you have to do is make a few key alterations involving the use of eggplant instead of pasta. 
You wouldn't believe how well the eggplant works in this recipe, as the layers get insanely crisp, giving the dish lots of added texture.
There are several layers of marinara sauce, eggplant, mozzarella cheese and pork rinds. That's right, you heard us correctly. The pork rinds are responsible for giving this dish its delectable crunch. 
This meal is also incredibly versatile, and you can make a super large batch if you need to. You can also add on as many layers as you like too, if you're planning on catering for a larger crowd. 
This traditional Greek dish is honestly so tasty, and makes great comfort food for when you need something delicious to help cheer you up.
Traditionally, as many of you already know, this one uses a whole heap of potatoes, which are a definite no no when it comes to low carb living. 
With this recipe though, you can still enjoy this classic dish, as it replaces the potatoes with some eggplant slices instead. These are layered over thick cuts of lamb, which get super tender and juicy when baked in the oven. 
It's then layered with lots and lots of spinach and ricotta cheese, which ensure that it's as tasty and creamy as possible.
As if this wasn't luxurious enough, it's then loaded to the brim with mozzarella cheese, which gets perfectly crisp in the oven. 
Sometimes, it can be tricky to find recipes out there that are both keto, and vegetarian friendly. Thankfully though, we've found the perfect one.
This keto lasagna is probably one of the most luxurious on the entire internet, but the best thing about it is that it doesn't contain any beef mince. This ensures that it's lower in calories as well as carbs too. 
All you'll need in order to make this tasty dish are some eggplant slices, some ricotta cheese (low fat), marinara sauce, and mozzarella to top it all off. 
It has a super rich texture, and is perfect for digging in with some fresh salad leaves on the side. Great for whipping up when you have some vegetarian friends arriving, and you need a quick and easy meal to prepare. 
Sometimes, no matter how long you've been following the low carb diet, you just get a God awful craving for a slice of pizza. But don't worry, there is a way to curb that craving without having to forgo your diet. 
If you find yourself in this position, then we'd recommend picking up an eggplant at your local grocery store, that you can then chop up into slices. Load these slices up with some marinara sauce, and plenty of cheese. 
After you've done this, you can go ahead and place whichever toppings you like on the surface of the eggplant, be that olives, ham, or pepperoni.
Either way, all you have to do is simply put these tasty little morsels in the oven, and they'll be ready in a flash. 
Great for when you find yourself craving those delectable pizza flavors, but want to substitute it with something healthy instead. 
Another pizza imitation recipe? That's right, because we simply can't get enough of this Italian based dish.
If you want to create something that's super easy, and just a little bit different, then we'd recommend whipping up this ground beef and mozzarella pizza recipe. 
In order to make this dish, all you'll need is some baking paper, which you can then layer your chopped eggplants on to.
After you've done this, you can then layer on your meat. You can prepare this beforehand, and use either turkey or beef mince to mix in with marinara sauce. 
After you've smothered this all over your eggplant slices, you can then go ahead and place some mozzarella cheese slices on top.
This dish is fantastic to make when you're catering for a larger crowd, and you want something that's a bit easier to assemble than a lasagna, which requires a lot more layers. 
If you want something that's super quick, healthy, and delicious to make this weeknight, then let us introduce you to this delicious recipe.
As you can see from the title, you won't need to slave away in the kitchen for hours making this, or require multiple pots and pans. All you'll need to do is gather together the ingredients, and place them all in to cook at different intervals. 
All you'll need in order to make this dish is some chicken, spinach, garlic, onions, eggplant and tomatoes. The result is an incredibly fresh dish, that's absolutely perfect for the summertime.
So, if you've had a long day at work, and don't feel like spending hours cooking, then we'd recommend that you choose this recipe. 
Sometimes when you've been following the keto diet for a while, or you're just getting adjusted to this new lifestyle, you'll have a major craving for potato chips.
This can happen during any point in the diet, and sometimes the urge to binge is overwhelming. 
That's why it's a good idea to have an alternative in mind, so that you have something to snack on when you get these cravings. For such an occasion, please allow us to introduce you to these chili and paprika baked chips. 
In order to make these, all you'll need to do is simply slice up some eggplant pieces very thinly, then drizzle them with lots and lots of olive oil on a baking tray.
After you've done this, you can go ahead and season them with salt and pepper, and some chili and paprika seasoning too. 
Simply place them in the oven, and voila! You've got yourself some tasty imitation potato chips to chow down on. We'd recommend eating these with some sour cream, which balances the spicy flavors perfectly. 
If you're anything like us, then you simply adore french fries.
If you've been on the lookout for some alternative recipes to imitate these tasty little morsels, then we'd recommend that you check out this one, which uses a delicious honey flavored glaze that will leave your mouth watering. 
This shows you how to fry your eggplant slices to absolute perfection, so that you can get them as crisp as possible in the oven. The real star of the show here however, is the black honey sauce that's been combined with balsamic vinegar. 
Some of you might not know that black honey is significantly lower in carbs, and therefore makes a great glazing option for your fries. These achieve the perfect balance between being not too sweet, and not too savory either. 
Final Thoughts 
If you're on the hunt for some delicious keto eggplant recipes, then we sincerely hope that we've managed to provide you with some much needed inspiration.
All of the dishes recommended above are incredibly easy to make, and don't require masses of effort, making them perfect for when you don't want to spend precious time slaving away in the kitchen.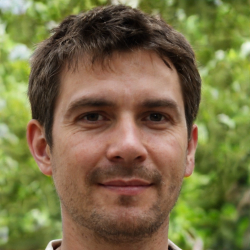 Latest posts by Justin Roberts
(see all)