Iced coffee is an important part of many of our days. Summer or winter, rain or shine, an iced coffee is the closest you can get to magic in the morning.
However, it is no secret that iced coffee is usually full of syrups and sugars – and that's a no-go for anyone doing keto!
The good news is, there are actually lots of great keto-friendly iced coffee recipes that you can enjoy.
The best part is that these can all easily be made in the comfort of your own home, so you will never have to leave the house to get your fix again. 
So, if you are a lover of all things iced coffee, and want to still enjoy your beverages on keto, stick around! From Frappuccinos to caramels and mochas, there will be something for everyone here. 
15 Fantastic Keto Iced Coffee Recipes You Can Make at Home
Looking for an iced coffee that is a little more than the bare minimum? This keto Frappuccino is going to knock your socks off.
To make this, you are going to need some ingredients like keto chocolate fudge sauce, keto whipped cream vanilla essence, and Erythritol. 
You can use a different sweetener if you prefer, as long as it is keto-friendly! These ingredients will all come together to create a drink that you will not be able to get enough of.
This mouthwatering Thai iced coffee with coconut milk is something you won't be able to get enough of.
All you need is some ground cinnamon, sweetened condensed milk, ice cubes, and some cooled coffee. Pour your drink over the ice, and you will be blown away. 
This skinny salted caramel iced coffee will be ready in no time, and it is unbelievably easy. All you need is sugar-free salted caramel syrup, chilled coffee, and cream or milk!
Throw everything together, and you will be sipping a delightfully creamy and tasty beverage that is suitable for any weather.
You could always add some extra sweetness if you prefer, or you can create your own chilled coffee of your choice. Add different flavorings if you like, and opt for almond milk or something similar.
This keto Vietnamese-inspired iced coffee is made with delightfully strong dark coffee and keto condensed milk.
This pairing creates the ultimate summer beverage, and the only other ingredients you need are crushed ice and hot water! You can't get any easier than this and still get results that will blow your mind. 
In just a few minutes, you can make this recipe and enjoy the fruits of your labor. It's refreshing and tasty, and everything you could ever want from an iced coffee. 
Looking to get your Starbucks fix, but don't feel like leaving the house or dealing with all those calories? You can make your own Starbucks copycat keto iced coffee in no time.
All you are going to need is coffee, heavy cream, vanilla extract, sugar-free syrup, and ice cups. 
This is going to be a great way to start your day, and you only need one minute to make it. This recipe even covers non-dairy options for anyone who would like to try them!
Dairy free options include using coconut cream, coconut milk, unsweetened almond milk, and a Vietnamese coffee version – try them out!
Super quick and simple, this keto cold brew iced coffee is made with heavy cream, vanilla extract, liquid monk fruit sweetener, ice, and cold brew coffee.
It has everything you want and need, and it's so easy, you will be making this every single day. 
You are never going to want to go through a drive-thru to get your morning kick again, so there's no reason not to love this. Just be careful with how much monk fruit sweetener you add to your drink so that you don't overdo it.
This keto iced coffee recipe might be a little more complicated than the others, but it is worth it. For this recipe, you will need unsalted butter, heavy whipping cream, Torani sugar-free caramel syrup, ice, coffee, and almond milk.
These flavors combined are going to make the ultimate iced caramel keto macchiato, so be prepared to have your socks knocked off. 
You even get to enjoy a delightful whipped cream topping with more Torani sugar-free caramel syrup, so there really is nothing you won't love about this. Just try it and see for yourself!
This does not sound like your average iced coffee – because it isn't! This is the fancy latte you never knew you needed.
Once you try it, however, you are never going to want to go back to the basics. For this recipe, all you are going to need is ice, milk of your choice, cold brew coffee, honey, and some sugar-free blueberry lavender syrup. 
Simply throw everything together, and you are good to go! It's that easy, and the results are to die for. Try it yourself, and tell us what you think.
Got five minutes and feel like enjoying a delightful keto iced caramel latte on a hot summer day?
To make this delightful drink, you will need almond milk (or a different milk of your choosing), two glasses of ice, cold brew, and whipped heavy cream.
Other additions include vanilla and sugar-free salted caramel syrup to bring everything together and give it that classic iced late feeling. 
This easy recipe is a great way to keep the calories down and the taste up, and you won't be able to get enough of it. It doesn't get any more refreshing than this!
Simplicity is sometimes key, and that's exactly what you get to enjoy with this recipe.
Freshly brewed coffee, vanilla extract, monk fruit sweetener, and either half-and-half, or a different milk of your choice – that's it! Throw everything together, stir, and you have a strong and wonderful beverage on your hands. 
Do you love cinnamon and iced tea? Well, gather all of your ingredients and start enjoying this beverage in as little as a minute. You are going to need ice, cinnamon, vanilla extract, your favorite sweetener, heavy cream, and cold coffee. 
This recipe is very easy to make, and might turn out to be your favorite if you enjoy cinnamon-flavored drinks. Just be careful not to overdo it, or else it will be overpowering and unpleasant!
You could also substitute the heavy cream for your favorite milk or similar product, so experiment with coconut or almond milk if you like!
To make the most of this recipe, try and stick to it as closely as possible. You are going to need MCT oil, keto whipped cream, almond milk, vanilla extract, Death Wish Coffee, and a sweetener of your choice, like liquid stevia. 
Simply brew and cool your coffee, then blend in the other ingredients, topping it off with the whipped cream.
When using almond milk in recipes for keto diets, it is important to remember that you should stick to the unsweetened options because of the sugar content! 
Craving a sugar-free caramel mocha iced coffee, but want to keep things keto?
You can make your own delightful beverage in the comfort of your own home with some simple ingredients such as cold-brewed coffee, unsweetened almond milk, unsweetened cocoa powder, caramel liquid stevia, chocolate liquid stevia, and ice! 
Additional ingredients include some low-carb caramel sauce, crushed coffee beans, and sugar-free whipped cream. Just throw them all together, and you are going to have a great time. 
Another very easy iced coffee recipe that you can make at home. For this bulletproof vanilla keto iced coffee, you will need some sea salt, vanilla liquid stevia, vanilla extract, heavy cream, MCT oil, ice, and the all-important coffee. 
You can also add some ingredients like ground cinnamon, unsweetened cocoa powder, Collagen Peptides, and some sugar-free syrup for some extra flavor.
Brew your coffee, let it cool, add your ingredients, and top everything off with the cream, and enjoy!
Enjoy this easy keto iced coffee beverage in a flavored or unflavored version, depending on your preferences. All you are going to need is ice cubes, coffee, heavy cream, and some Wholesome Yum Keto Coffee Syrup (or another keto-friendly coffee syrup you prefer). 
It's the easiest drink in the world, and you just need to combine the drinks and pour them in a glass. 
Final Thoughts
There are many delicious keto-friendly drinks out there for you to try, and we've listed some of the best options here. Try out as many of these as you like, and let us know what you think of them. 
Good luck with your next keto iced coffee adventure!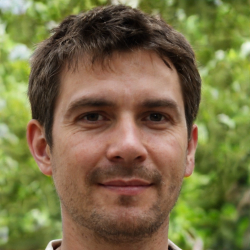 Latest posts by Justin Roberts
(see all)