Following a keto diet doesn't have to be boring. In fact, like most diets, by making simple substitutions and changes, we can create flavorful dishes that the whole family can enjoy.
One easy way to enhance the flavor in most keto-friendly recipes is to make a keto sauce to go with it.
Say goodbye to high-carb, high-calorie store-bought sauces and say hello to homemade keto sauces instead.
Easy to make and full of flavor, keto sauces can be used to add extra flavor to a dish, offer a more interesting texture, or simply give a dish more vibrance.
To help you make the best keto sauces, we've done the work for you and found 15 delicious keto sauce recipes you can try today.
If you're looking for a tasty sauce to add to your food, make sure you keep reading!
You'll discover new and exciting ways to bring flavor to your dishes!
The first keto sauce recipe we have for you is a delicious low-carb keto alfredo sauce. Ready to eat in just 10 minutes, this simple sauce is creamy, rich, and comforting.
In fact, this sauce is the perfect example of how you don't have to stop enjoying the things you love to follow a diet.
For the best alfredo sauce, you only need 7 ingredients. Those ingredients are unsalted butter, garlic, heavy cream, parmesan cheese, black pepper, nutmeg, and salt.
You can easily make an authentic Spanish Romesco sauce to suit a keto diet too.
Typically made with a bread base, this recipe swaps out the bread for almonds. Brilliantly, the almonds still provide a similar texture.
Gluten-free too, the almonds also give the sauce a more nutty flavor that goes nicely with a wide range of dishes. We found that it works well with beef, meatballs, and as a marinara sauce substitute.
You could use it as a breakfast sauce too!
If you want to take your keto meals to the next level, we highly recommend making a batch of this honey mustard sauce.
Perfect with keto chicken tenders, burgers, and steak, this is a versatile recipe that takes very little effort to make.
Made in just 5 minutes, the only ingredients you need to make this sauce are mayonnaise, yellow mustard, Dijon mustard, lemon juice, and liquid stevia.
The result is a creamy, sweet, and slightly spicy sauce that packs a serious punch.
This homemade basil pesto sauce recipe is one of the best recipes you can make if you want to make a light and flavorful dish out of a sauce.
Low in carbs, this sauce can be served with zucchini noodles and shaved parmesan for the ultimate light keto-friendly meal.
In just 20 minutes and using 6 basic ingredients, you can produce enough sauce to serve 4 people. The great thing about this recipe is that it also shows you how to make the zoodles to go with the sauce.
Up next, we have another sauce that can be used to make a hearty dinner. This time we have a keto spaghetti sauce from The Big Man's World. Thick, versatile, and rich, this sauce can be poured over a variety of different low-carb dishes.
We like to pour it over roasted vegetables or low-carb pasta. Unlike store-bought spaghetti sauces, this recipe isn't loaded with sugar and high-carb veggies. Instead, it's a low-carb, sugar-free alternative that's made out of various vegetables and herbs.
If you love Asian-style food, you should make this fragrant coconut curry sauce. Surprisingly easy to make, it adds a divine creaminess and light, sweet, and spicy flavor to any curry.
The ingredients list is quite extensive for this recipe, but the result is well worth it. Besides, it only takes 20 minutes to whip the sauce up.
If you like more heat in your sauces, don't be afraid to throw in some chilies or curry powder too.
If you came here looking for a sauce you can use on almost anything, look no further than this all-purpose mustard salad dressing.
Packed with a tangy and spicy flavor, this salad dressing sauce can be used to bring exciting flavors to a staggering range of food.
You can use the sauce to smother your salad, marinate meat, as a dip, to bring flavor to steamed veggies, and so much more.
This recipe only calls for 8 basic ingredients.
One of the best keto-friendly sauces you can make if you need a delicious dip is a thick cheese sauce. Perfect for dipping fresh veggies, this cheese sauce recipe is one of the best.
Ready in a matter of minutes, this creamy and cheesy sauce is made from butter, heavy cream, almond milk, and cheddar cheese.
Aside from being a super easy recipe, the fact the recipe only contains 1 net carb makes it ideal for a keto diet.
A creamy tomato sauce can be used to bring sweet and creamy flavors to low-carb pasta dishes, meatballs, and even noodle dishes.
If you serve this tomato sauce with zoodles, you'll find yourself with a hearty low-carb dinner that's both healthy and filling.
Also dairy-free, gluten-free, and paleo-friendly, this sauce recipe calls for 7 simple ingredients. Those ingredients are coconut oil, garlic, tomatoes, coconut cream, Italian seasoning, salt, and parsley.
Conveniently, this recipe also shows you how to make a meatball dish with this sauce.
If you want to make the best keto chicken wings, you're going to need a good sauce. Luckily, you can make a gorgeous buffalo sauce that's keto-friendly by following this recipe from The Wicked Noodle.
This hot sauce will take your chicken or cauliflower wings to another level, giving them a sweet and spicy taste and a fantastic burst of heat.
If you want to take things to another level, be brave and add some cayenne pepper to the sauce too.
Those of you that have a sweeter tooth might prefer this keto teriyaki sauce instead.
Despite being just as sweet as store-bought teriyaki sauce, this recipe is completely sugar-free. Therefore, you don't have to worry about any unnecessary calories.
To give the sauce a sweet flavor, the recipe asks for soy sauce, apple cider vinegar, and a low-carb sugar substitute.
After that, you only need 3 more ingredients to make the sauce. Those ingredients are xanthan gum, minced garlic, and ginger.
Bang bang sauce is a flavorful and spicy Asian-inspired sauce that goes well with fish. More often than not, this sauce is used to give shrimp, salmon, or crab cakes more flavor. We like to serve it with fish tacos.
To make this sauce, you only need 4 ingredients and 5 minutes of free time. The ingredients you'll need to make the sauce are mayonnaise, garlic, sriracha, and Swerve confectioners.
If you like to be more traditional with your sauces, you could make a simple, yet delicious classic ketchup sauce. Arguably the most versatile sauce there is, you can use ketchup with virtually anything.
It works well with sandwiches, meats, burgers, in other sauces, and as a dip. This keto-friendly ketchup recipe is perfect for anyone that loves ketchup. It will take 35 minutes to make but you only need 9 basic pantry ingredients.
Another classic sauce you can make to fit a keto diet is the much-loved ranch sauce. Rich and tangy, ranch is one of those sauces we just can't get enough of. It can be used to marinate meats, top a salad, or simply as a buffet dip.
To make this creamy ranch sauce you'll need sour cream, mayonnaise, heavy cream, parsley, apple cider vinegar, and a handful of other ingredients.
You can also make some dessert sauces that are keto-friendly. The best would have to be a keto caramel sauce. This is a great sauce to top your desserts with, particularly if you follow a sugar-free diet.
Despite being sugar-free, this sauce tastes just like real caramel. The secret to making this sauce taste so good is Swerve brown and Bocha sweet. This creates an amazing substitute that can be poured over all kinds of keto treats.
Final Thoughts
In this post, we've looked at 15 of the best keto sauce recipes that you can easily make at home today.
All the sauces we've shown you can be used as part of a keto diet. Aside from being low-carb, most of them are also gluten-free and low in sugar.
Now you know the best sauces you can make, you should take some time to decide which keto sauce you want to make first. They're all super delicious so your decision might be a tough one to make.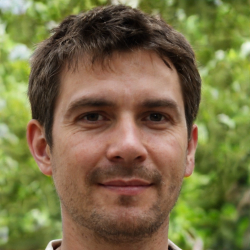 Latest posts by Justin Roberts
(see all)