Meal prep is a great way to maintain a consistent diet and enjoy fulfilling meals without having to spend hours and hours cooking each night!
Meal prepping is perfect for people with busy lives and schedules, but the only problem is it can sometimes be difficult to find the perfect recipes to meal prep ahead of time!
You're likely here now because you want to know about some of the best meal prep recipes on the internet, but not only that, you want meal prep recipes that are keto-friendly!
Luckily, you've come to the right place.
Today, we are going to dedicate ourselves to exploring 15 of the very best keto meal prep recipes that you can follow to save yourself countless hours of time during the week, while also sticking to your strict keto regimen.
You won't want to miss out on some of the recipes we have in store for you, so why don't you dive right in down below?
Need a little pick-me-up when you wake up in the morning?
You definitely are not alone. One of the best things to wake up to is a fresh and energizing smoothie, and this amazing chocolate and avocado smoothie is one of the very best you could make. 
The recipe for this smoothie is incredibly simple, and this allows the smoothie to be made ahead of time so you can simply whip it up every morning, or when you need a hit of flavor!
When many of us think of keto diets our minds often jump directly to dull and uninspiring salads, but this recipe proves that you don't need to suffer through the most boring salads just to maintain your diet.
This salad combines freshly shredded chicken with plenty of herbs and spices to create a salad that makes a perfect side dish to accompany a larger meal or even makes for a perfect lunch.
Why not try out this recipe for yourself? It's so creamy and sure to prove delightful. 
Of course, when many of us think of a traditional burger, we mostly tend to think of soft buns that help to contain all of the contents, which leads many of us to think that a burger is totally out of the picture when it comes to leading a keto diet. 
Luckily, with this recipe, you can get all of the amazing flavors from a burger entirely without needing any carb-filled buns.
Luckily, this burger recipe is great for meal prep because it is deceptively simple and yet totally full of wonder.
Tuna is a meat that gives itself so naturally to creating a salad because of its immensely soft texture and its flaky nature.
This means that it's easy to serve alongside other dishes, and also totally amazing tasting in its own right.
If you want to bring out the best in your tuna and create a salad worth remembering, then you will definitely want to give this recipe a chance.
The inclusion of egg helps to add a new dimension of taste that elevates the whole thing to new heights. Try it yourself!
One thing we often find ourselves missing when we enter into a keto diet is the texture and taste of fried chicken.
Deep-fried batter is high in carb-filled oils, and even bread chicken is packed full of carbs.
Luckily, this recipe will show you how to create a crust around your chicken that can stand in place of breadcrumbs while also tasting totally unique in its own right. 
We loved not only how easy it was to create the crumb, but also just how easy it was to coat each chicken breast in the crumbs, ready to be cooked in the oven!
Chicken is easily one of the best foods to focus on when it comes to meal-prepping for a keto diet. Chicken breasts are easy to prepare in countless ways, and they are naturally packed with protein and low carbs.
This recipe helps you to curb any potential cravings you may have for pizza by topping each of the chicken breasts with classic pizza toppings!
So that you can feel like you are indulging in pizza each night without any need for bread!
Being on a diet naturally causes our cravings to go totally crazy, and we can easily find ourselves craving foods we know to be unhealthy.
How many of us have been on a diet and found ourselves tempted by the idea of grabbing a big and juicy Big Mac?
Luckily, with this meal plan recipe, you can create your own big mac in a bowl without any need for carbs! 
It has plenty of beef, sesame seeds, pickles, loads of cheese, and special sauce to make it all taste just right.
Currying chicken can be a great way to fill it with flavor, ready to be added to a simple salad, perfect for grabbing for lunch as you head out of the door to work!
The inclusion of shredded carrots adds a slight crunch to a dish that is otherwise very soft and tender.
The rice vinegar also helps to add a sharp flavor that works beautifully with the soft curry flavor.
When we think of quiche we naturally think about the baked crust that is totally incompatible with the keto diet.
Luckily, this meal prep recipe will show you how to create a classic quiche that completely omits the baked crust and yet still tastes just as you remember a quiche tasting.
Ham and broccoli are a very natural mix, and this recipe takes full advantage of this combination by including plenty of both of them, to create something irresistible.
You're likely wondering what guacatillo is, and it is a beautiful sauce made up of avocado and tomatillo, and it tastes so good with chicken!
This recipe omits traditional tortillas for salad leaves, which offer plenty of stability with no carbs! 
English muffins are perfect breakfast food as they are incredibly soft, and oh so morish. The only problem is, on a keto diet, they are totally off the table! 
Luckily, this recipe is here to save the day, as with just a few eggs and a few mixed-in ingredients, you can easily create egg muffins without any need for carbs, and they are totally easy to bake up.
These will make for a perfect grab-and-go breakfast treat to fuel your day.
Of all of the salads in the world, few are as iconic as a Cobb salad, and if you are a particular fan of Cobb salads, then you will definitely want to give this recipe a try because it is incredibly easy to make, and omits all of the carbs you might otherwise expect.
Best of all, this recipe shows you how to create a variation of the salad that simply looks incredible! Your mouth will be watering just looking at it!
Coconut is a great ingredient to add to a curry if you want to create whole new dimensions of flavor that elevate it above and beyond! 
The trouble is, when it comes to making a curry, the curry is only as good as the rice that accompanies it. Rice is inappropriate for a keto diet, so this recipe will show you how to create rice entirely from cauliflower!
The curry meatballs are also very juicy and so decadent!
This is another recipe that makes the most of cauliflower rice by pairing it with massive helpings of fresh smoked salmon and loads of veg.
These bowls are easy to whip up and then stack in your fridge or freezer, ready for your next meal. 
You can lower the carb content even more by omitting the carrots from the recipe!
With plenty of fresh ingredients like feta cheese, cherry tomatoes, kalamata olives, and herby chicken to name a small few, this Greek salad bowl is a total treat for the senses and one of the easiest recipes on this list to prepare. 
We loved the way everything came together so naturally with this recipe. 
To Wrap Up
Meal prepping can take some work to get right, but we hope that these 15 amazing recipes help to make it all much easier, and help to satisfy your cravings even while on a keto diet!
Frequently Asked Questions
Is Hummus Good For Keto?
Absolutely. Hummus only contains a very small number of carbs, making it perfect for keto diets!
Is Cucumber Good For Keto?
Definitely. Cucumber has incredibly low carb content, and is full of water, making it super healthy. 
Is Bacon Good For Keto?
Yep. Most varieties of bacon are perfectly suitable for a keto diet.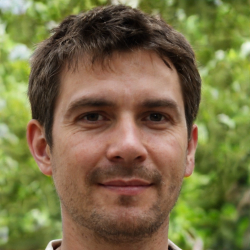 Latest posts by Justin Roberts
(see all)