If this is your first holiday season following the keto diet, then it can be a very stressful time.
Cooking a thanksgiving meal is hard enough as it is, but if you or a member of your family isn't eating carbs, it can feel like even more of a struggle. 
But, we're here to reassure you that it doesn't have to be this way. There are so many fantastic recipes out there that offer low carb alternatives to some of your favorite dishes that you'll be spoilt for choice. 
So, although it might seem overwhelming at first, having to find different recipes for all of your thanksgiving classics, it's actually pretty simple, all you have to do is make a few key alterations. 
Below, we've compiled a list of what we believe to be some of the very best keto thanksgiving recipes on the whole of the internet.
To find some inspiration this holiday, simply keep reading below, as we take a closer look. 
Why not start out with a classic component in our thanksgiving meal – the stuffing. If you've been wondering what to do when it comes to this bread based dish, then we've got a great alternative to offer you. 
You will actually be amazed at how similar this keto stuffing tastes to the real deal. It's incredibly moist on the inside, and super crispy on the outside.
It's also a dream to prepare, and can simply be placed in the oven mere moments after preparing it. 
When it comes to Thanksgiving, there's no other desert as thrilling as pumpkin pie. Pumpkin pie is one of those childhood classics that we all know and love, and associate heavily with the holiday season.
But, what if you're following a low carb diet? Can you still indulge in this classic dessert without forgoing your keto lifestyle? 
The answer is, absolutely! This recipe shows you how to make the perfect low carb pumpkin pie that tastes just like the real deal. The base is super dense, just how we like it, and the filling itself is incredibly moist and tender. 
Load it up with some whipped cream, and you've got yourself the most delicious keto dessert on the planet. 
If you're having your wider family over for thanksgiving, chances are that you're stressing over which breakfast to prepare, as well as the dinner itself.
So allow us to present you with the perfect keto based breakfast recipe. 
This smoked salmon fat bomb is deliciously moist, flavorful, and tender to eat.
The best thing about it is that it's also super light, which makes it the perfect breakfast to eat in preparation for your larger meal later in the day. 
If you've been following the keto diet for a while, then you'll know that cauliflower is your best friend.
This vegetable is incredibly versatile and only contains 3.2 net carbs per cup. As well as being great for providing rice alternatives, cauliflower also makes an amazing mash. 
You can prepare your cauliflower mash just as you would with a potato based variety.
Simply boil, add in some butter, and even some cheese if you feel like it! The result is a super sweet, creamy, thick dish that's absolutely to die for. 
We promise that you won't miss the potatoes at all with this delicious recipe. 
When it comes to thanksgiving dinner, one of the most stressful meal replacements is the gravy.
After all, regular gravy is loaded to the brim with flour, which is a definite no no when it comes to the keto diet. But thankfully, that's where this recipe comes in. 
If you want to learn how to make the richest, most delicious keto based gravy on the plant, then you simply have to check out this recipe.
Although it might seem like a challenge at first, it's definitely possible to make a tasty gravy that's also keto friendly. 
In fact, we can almost guarantee that your guests won't notice the difference. 
If you're on the hunt for some delicious starters to serve up before your thanksgiving dinner, then please allow us to direct you toward this tasty recipe. 
This cauliflower soup is packed with cheesy flavors, which makes it the perfect soup to indulge in during the holiday season.
The best thing about this soup is that it's also loaded with vitamins and minerals, including potassium and Vitamin C. 
You can easily make this soup the day before, so that you don't have to worry about preparing a starter on thanksgiving day. 
If somebody were to ask us what our favorite sauce was to indulge in with thanksgiving dinner, then we'd definitely say cranberry sauce.
Cranberry sauce is one of those classics that we all know and love, but the traditional variety is unfortunately loaded with carbohydrates that could potentially ruin our diets. 
Not to fear, because thankfully, there's a low carb alternative out there that can help satisfy our cravings.
Instead of using sugar, it uses some keto friendly sweeteners instead. This means that everyone sitting at the table can enjoy this tasty sauce. 
Depending on what time your family normally sits down to Thanksgiving dinner, you're probably going to want to prepare some appetizers to serve beforehand.
This keto friendly recipe is perfect for such an occasion, and will tide your guests over until dinnertime. 
They're super easy to make, and just involve boiling some eggs, scraping out the yolk, and mixing them with some mustard, mayonnaise, and crispy bacon pieces.
Incredibly delicious, and incredibly easy to make too, these devilled eggs are a real dream come true. 
Some of you might be surprised to find that brussel sprouts have actually been voted one of the public's favorite vegetables to chow down on during the holiday season.
Why not spice things up a little bit this year, and transform them into something more elaborate. 
This creamed brussel sprout recipe is essentially a casserole dish, and involves the addition of lots and lots of cheese.
If you really want to leave your guests salivating, then we'd definitely recommend whipping this one up. 
If you're looking for another appetizer recipe to dig into, then we'd recommend these tomato and mozzarella bites. If you're a big fan of caprese salad, then you definitely have to make these.
They're super light, so that you can make sure your guests aren't feeling too full before the big meal. 
They're also super easy to make, and take mere moments to prepare.
All you have to do is place some cherry tomatoes and mozzarella balls on a stick, along with some basil to give the appetizers a bit of extra flavor. 
If you're looking for a delicious keto friendly beverage, then we'd definitely recommend this eggnog recipe.
Eggnog is known for being a staple of the holiday season, but traditionally, it's loaded to the brim with sugar.
Thankfully, this recipe eliminates the use of that ingredient entirely, and insead shows you how to prepare a delicious holiday beverage without any of the added guilt. 
Adding a splash of rum to this drink is sure to lift your holiday spirit! 
If you're on the hunt for some more holiday based desserts, then allow us to present you with this delicious keto pumpkin bread recipe.
This one is incredibly filling, and actually works really well as a thanksgiving breakfast item. 
It's packed full of warming spices, including cinnamon, nutmeg, and allspice. To take this bread to the next level, why not slather some butter on a slice to make it truly indulgent? It is the holidays, after all. 
If you're like us, green beans are probably one of the items on the plate that you enjoy the least. But, this recipe will guarantee that they become one of the stars of the show.
With the addition of a few simple herbs, and some crispy bacon pieces, these green beans are truly to die for. 
The secret ingredient? Chopped up almonds. The addition of nuts really helps to elevate the dish, and give it a bit of added texture. 
Final Thoughts
To sum up, the holiday season needn't be a hassle. All you need to do is make a few simple alterations, and you've got yourself a delicious keto friendly thanksgiving dinner.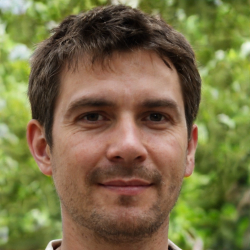 Latest posts by Justin Roberts
(see all)