We understand that sticking to a diet can often be a lot easier said than done. Diets involve us totally changing what we eat and how we consume the food we need and the food we love.
Perhaps one of the most challenging but ultimately effective diets is the keto diet, which involves forcing the body to enter into a state of ketosis by depriving it of carbs, which forces the body to burn fat as an energy source!
The diet has proven results, but it can be difficult to implement because you may find yourself totally at a loss for what to make for dinner on some nights.
And some nights, you might just be craving something classic like stew meat, but you don't know how to make a keto-friendly version of such a staple meal.
Luckily, we are here today to show you 15 of the very best stew meat keto recipes that you can try out today to indulge your cravings while still sticking to your diet! 
Very few foods can really compare to the glory of a beef stew.
Beef stew is one of the best warming dishes to enjoy during the colder months, and this recipe will show you how you can make it whenever you want with minimal effort!
The resulting stew is very meaty and savory, and the texture of the meat is so soft and tender that it will practically melt away.
This keto beef stew recipe from 'Delish' totally blew us away. Delish is already a website renowned for helping people to create amazing food, and this recipe is no exception for its high quality.
The resulting stew is incredibly rich, with a deep brown color that instantly gets your mouth watering.
And that's to say nothing about the smell that instantly gets you feeling warmed up! 
The addition of celery to this keto stew recipe helps to add that extra dimension of flavor that will have you craving the dish for days after you first taste it.
The celery adds a slight sharp bitterness to the dish which contrasts the savory and meaty taste of the broth. As the celery cooks, however, it also releases whole new levels of flavor allowing it to taste all the better.
Just looking at this keto beef stew and its rich color should be enough to have your stomach rumbling and your mouth watering to no end.
And don't worry, the flavor more than matches up to the splendor of its golden brown look! 
This particular stew is chock full of seasoning, onions, carrots, garlic, and herbs and spices, to make a total party for the olfactory senses, and to leave your taste buds totally delighted!
Just because you are on a keto diet doesn't mean you have to miss out entirely on biscuits in your favorite stew recipes.
Not only will this recipe show you how to create perfect full-bodied stew, but will also show you how you can top it off with some morish and doughy biscuits that easily absorb the juices from the stew making it more easy and delicious to eat.
Nothing can quite beat a delicious beef stew, but this recipe will show you how to create the perfect keto alternative that tastes just how you remember.
This recipe is so good that for a few minutes, you'll be able to totally forget that you are on a keto diet because you will be blown away by the sheer indulgences contained within!
Beef bourguignon is a stew that makes great use of the addition of red wine to create a mature and slightly sharp flavor that works wonderfully with the inherently meaty flavors of the beef that are left to slowly stew within it. 
Plenty of onions and mushrooms are included in the dish not only to add a bit of extra flavor but also some extra texture!
We loved the inclusion of plenty of beans in this recipe. Beans contain plenty of protein that helps to keep you filled up, and also helps with muscle growth and repair! 
This recipe also includes kohlrabi, a unique type of vegetable that is renowned for its texture which combines with its inherent taste to help make your stews taste even better. 
Add a bunch of your stew meat with some vibrant garlic and you will very quickly have a dish to remember. We loved the end result of this stew.
It was so deeply satisfying and warming, and reminded us of childhood memories of eating family stew recipes!
This recipe from 'Thebigmansworld' is totally amazing, and this should be no surprise to keto enthusiasts, as this website is renowned for hosting some of the very best keto recipes across the internet. 
What makes this recipe so stunning is that it is totally carb-free, making it one of the best recipes for your keto diet. The broth is rich and full-bodied, and will deeply satisfy your taste buds. 
We couldn't get enough of this recipe, and it was really hard to resist the temptation to go back for extra helpings right after we had our first!
When we tried this recipe for ourselves, we couldn't quite believe that we'd never thought to add broccoli to a beef stew before! The broccoli becomes incredibly delicate and tastes simply great.
We also loved the inclusion of daikon radish, which has a very similar texture to potato, which allowed it to soak up the flavor of the broth, allowing you to enjoy every drop with every single spoonful!
The addition of turnips in this recipe is what helped it to land a spot on this list. The turnips helped to add a slight earthiness to the whole dish, and elevated the flavor sensations to totally new heights.
We also loved the fact that the recipe included staple ingredients like carrots, mushrooms, and of course, staple stew meat.
The resulting recipe was incredibly enriching and so flavorful. It tasted so good that we simply had to make it again a few nights after the first time. 
Why not try making this recipe for yourself? You're sure to love it!
Eating this recipe almost feels like cheating on your keto diet, because it is so rich and creamy.
We loved the buttery broth that had an immense creaminess to it that helped to actually make the meaty flavors taste even stronger. It's quite a remarkable recipe and one that you'll definitely want to try again.
The second you start cooking this stroganoff you will find your mouth watering right away, ready to take on some of the immense flavors that are contained within.
Olive oil is one of the key ingredients of this recipe that helps to add a totally new sense of taste to the whole thing.
The oil melds so brilliantly with the broth to bring out the best of all of the vegetables that are added in, and that helps to make the beef cubes cook to degrees never experienced before! 
The best thing about this recipe is that you can make it with very little effort by putting it all into a pot and then allowing it to cook away, ready for your dinner in the evening!
How can you make a keto Caribbean beef stew taste better? By serving it up alongside some cauliflower rice!
This recipe will not only show you how you can create the perfect stew full of meaty and rich flavors, but also how you can make a cauliflower-based rice alternative that is carb-free, yet still has that perfect rice-like texture you crave! 
The Caribbean flavor is made by adding plenty of coconut milk and ginger, which gives it a great fieriness! 
Thyme and rosemary are the herbs that truly steal the show with this recipe and make not only the beef but also the vegetables contained within taste even better.
When the broth is poured over a bed of mashed cauliflower, the cauliflower easily absorbs up the flavor of the broth and makes for a perfect way to eat up every last drop of the liquid goodness!
To Wrap Up
As you can see, you don't have to miss out on a classic stew while sticking to a keto diet, and these 15 recipes will show you how to create some of the best keto stews on the web! 
Frequently Asked Questions
What Is A Good Substitute For Potatoes In Stew?
If you want to add something like potato to a stew but stay keto-friendly, then try turnips, which have a similar texture.
Is Beef Stew High In Carbs?
Some beef stew recipes may have more carbs than others.
Are Onions Keto Approved?
Definitely! Onions are low in carbs and high in flavor, making them perfect to add to loads of recipes!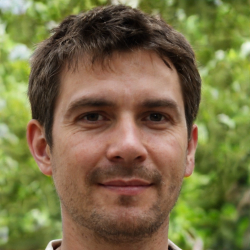 Latest posts by Justin Roberts
(see all)