Keto and other special diets can have a reputation for being unsuitable for picky eaters. But the big secret to keto is that there's actually something for everyone to enjoy!
This low-carb diet might remove potatoes and pasta, but clever hacks and substitutions ensure you won't miss out.
From crowd-pleasing breakfasts to easy meals and even desserts, keto can cater to the pickiest palettes.
And you won't have to say goodbye to your favorite comfort foods! You can make cookies and chicken nuggets on the keto diet (with some smart swaps).
In this guide, we've rounded up some of the best keto recipes for picky eaters.
When you're rushing about in the morning, the last thing you need is stress over just what to have for breakfast.
If you're looking for a breakfast dish that pleases everyone – including fussy eaters – and is keto-friendly, try this breakfast casserole!
It takes a while to bake, so you'll want to make it in advance, but the casserole can keep in the refrigerator for a couple of days.
Once cooked, cut the casserole into individual slices, so it's easier for everyone to grab breakfast.
Keto French toast is a simple and sweet breakfast or brunch option with classic flavors that appeal to picky palettes.
Serve your French toast with a variety of toppings, so everyone can have the meal they want!
This keto French toast recipe uses homemade 90-second bread, which is fantastic if you don't keep much bread in the house!
Alternatively, you can make a more substantial keto-friendly dough in advance, or go for a store bought keto-friendly bread.
It's up to you what you choose, just make sure to adjust the French toast mixture for the amount of bread you have.
For many of us, pizza is one of the hardest things to leave behind on the keto diet. Pizza is just such an easy thing to make when you're after a midweek crowd-pleaser!
Luckily, this keto-friendly pizza dough recipe tastes just as good as carb-heavy traditional pizza dough, and won't leave you feeling weighed down!
Once you've whipped up your dough, it will keep in the fridge for about 5-days, so it's worth having on hand for lunches and dinners.
Because it's made on the stovetop, it's easy to roll it into individual mini pizzas.
Picky eaters can stick with cheese and tomato, and everyone else can experiment with toppings. Pineapple and anchovies, anyone?
Keto taco salad casserole combines a taco casserole with a taco salad for a dish that's both appealing to fussy eaters and easy to meal prep!
The base of ground beef, vegetables, cheese, and spices can be prepared in advance and will keep in the fridge for around 10 days!
When you're ready to eat, simply heat a slice, and add your salad toppings.
The list of spices can seem intimidating to a picky eater, but you're able to play with the levels to find a flavor profile that works for everyone.
Chaffles might sound strange at first to the picky eater, but they're almost guaranteed to win over every member of the household.
Chaffles are a combination of cheese and waffles, and from that alone, you know they're going to be good!
All you need to make a chaffle is an egg and some shredded cheese. Mixed together and cooked in a waffle maker, they turn into the perfect snack, and can be enjoyed for breakfast and lunch!
Try using chaffles as burger buns, or for sandwiches.
There are plenty of great things for the picky eater to enjoy on the keto diet, but you might struggle to find good snacks.
Lots of snack foods rely on carbs and sugar to hit a craving, and that's a no-go for keto!
These sesame keto crackers are the perfect solution. They're easy to make, deliciously crunchy, and can be used to enjoy a range of keto dips.
They use a base fathead dough, made using cheese and almond flour, and you can bake a big batch in one go.
Meatballs are a crowd-pleasing food, fantastic for everything from fancy meals to game-day snacks. Traditional meatballs use either flour or breadcrumbs as a binder, which isn't compatible with keto.
But these meatballs do things differently! Almond flour, cheese, heavy cream, and egg are used as a low-carb binding method, helping your meatball maintain shape and moisture.
The meatballs can be baked, fried, and even grilled. Serve with a keto-friendly tomato sauce and some mashed cauliflower for an excellent low-carb keto meal.
Prepare to meet your new go-to lunchtime recipe! Pesto chicken salad is a keto-friendly lunch recipe that can be added to salads and lettuce wraps, or slathered on a slice of your favorite keto bread.
You'll need to make your own pesto, which allows you to experiment with the ingredients until you find a flavor level just right for your fussy eater.
Once you've made your pesto, mix it with shredded chicken and keto mayonnaise. Once everything is combined taste, season, and enjoy! It keeps refrigerated for around 4 days, so get meal prepping.
There's a little secret hidden in this keto mac and cheese. Instead of pasta, it's made with florets of cauliflower!
But don't worry, you can't taste the cauliflower, as it's coated in an indulgent creamy cheese sauce, and garnished with perfectly crisp bacon.
Picky eaters might not be the biggest cauliflower fans, but the combination of cream cheese, cheddar cheese, and mozzarella cheese work to mask the veggie flavor.
The cauliflower helps to add bulk and bite to the meal, as well as some nutrients! Picky eaters will never know.
Bite-sized keto popcorn chicken makes a tasty snack for fussy eaters, and can also be enjoyed as the protein of a main dinner.
The trick to making keto popcorn chicken is to replace the breading with pork rinds. It might sound strange, but this mirrors the crispy texture of the breadcrumbs.
You honestly can't taste the pork rinds, so fussy eaters will be happy to tuck into their popcorn chicken with some favorite dips.
Please keep in mind that this recipe requires 24 hours of refrigeration while the chicken sits in the buttermilk!
Burger patties are actually surprisingly easy to make on a low-carb diet. Most beef burgers don't need breadcrumbs to stay together.
You simply add your seasonings to your ground beef, shape your patty, and get frying!
But we love this recipe for the copycat In-N-Out fry sauce! It's a tasty addition to your keto burger, sweetened with erythritol to keep carb levels down.
You can use lettuce wraps or keto-friendly bread to assemble your burger, making sure to layer on the fry sauce.
These keto peanut chicken tenders are slightly different from your classic chicken tenders.
The chicken is coated in a chili-lime mayonnaise before being rolled in crushed peanuts and baked.
That might sound intimidating to a picky eater, but trust us, these chicken tenders are delicious.
The chili-lime mayo gives the tenders a slight kick, but you can hold off on the hot sauce if that doesn't appeal.
Replacing traditional pasta with zucchini noodles (aka zoodles) might seem like a risky choice for a picky eater, but the keto-friendly alfredo sauce more than makes up for it.
Creamy and delicious, this alfredo sauce has an easy-going flavor that even kids will love!
You only need 6 ingredients to make this sausage alfredo, and you can throw it together in around 30 minutes. It will taste like you've been in the kitchen for hours!
Keto isn't just good for savory foods — you can get some delicious desserts to satisfy a sweet tooth.
Because sugary foods are typically high in carbohydrates, you need to get experimental with your keto desserts. Like this no-bake peanut butter chocolate bar!
A combination of almond flour, butter, and peanut butter gives these bars a dense and creamy body, while sugar-free sweeteners bring that final touch.
Top the bars with melted sugar-free chocolate, and refrigerate until the texture is just right.
Good news for all picky eaters — you can have cookies on keto! In fact, these chocolate chip keto cookies are so good, you'd never guess they were low-carb.
With these cookies on hand, you might even convert some friends and family to the keto lifestyle.
Sugar-free desserts have come a long way recently, and the soft and crumbly texture of these keto cookies proves healthy desserts can be just as good.
Final Thoughts
Keto removes some staples from the diet, such as pasta and potatoes, so you might think it'll be hard to please a picky eater.
But keto is more versatile than you might realize, and we hope this guide has convinced you that there's something for everyone with keto!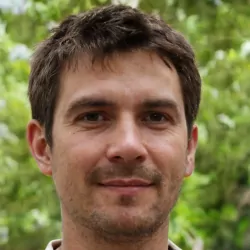 Latest posts by Justin Roberts
(see all)