Following a keto diet isn't always easy, especially at mealtime. There are certain foods you have to avoid to stick to your diet which can make it a lot harder to choose what you want to eat.
Luckily, a pressure cooker can make things a lot easier. One of the best things about a pressure cooker is its ease of use.
Like an Instant Pot, we can just throw in all the ingredients and let the cooker do the rest.
All we have to do is decide what to eat. Today, we're going to make that process easier for you too. In this post, we've listed 15 of our favorite keto pressure cooker recipes.
We're going to show you what each recipe has to offer and what you can expect.
If you have a new pressure cooker that you want to put to good use, you've come to the right place!
If you've been following a keto diet for a while now, you probably know a lot about cauliflower rice. This side dish is a keto diet staple.
It's also a good dish for those of you following a gluten-free and Paleo diet too.
Cauliflower rice is a great rice substitute. It has the same taste and texture as rice but with a lot fewer carbs.
All you have to do to make cauliflower rice is steam the cauliflower, mash it up, and add some seasoning. It is as simple as that.
If you love a good chicken curry but don't like standing at the stove cooking it, this keto butter chicken recipe will quickly become your favorite recipe.
You don't even have to stir or watch the curry cook.
Simply throw in your chicken, garlic, onion, tomatoes, coconut cream, and spices into your pressure cooker and let the cooker do the rest.
In just 10 minutes, you'll come back to a flavorful curry that serves 5 people.
If you're looking for a keto-friendly pressure cooker meal that will impress your dinner guests, we can highly recommend giving this coconut salmon with fresh herbs and lime recipe a try.
Fresh, light, fragrant, and vibrant, this dish will blow your guests away. Despite its complex appearance, this recipe is surprisingly easy to make.
The ingredients list requires 10 basic ingredients, whilst the recipe only consists of 4 steps.
You can use your pressure cooker to make a low-carb Mexican-inspired taco dish. This taco soup is full of spicy flavors and shredded chicken just like a taco, minus the carbs from the taco shell.
Hearty, flavorful, and comforting, this recipe can be made in less than 20 minutes.
If you like things a little spicier, you might want to throw some cayenne pepper in too. This soup can be served on its own or even with cauliflower rice.
Another Mexican dish you might want to try is this chicken enchilada bowl. To make this recipe keto-friendly, the recipe doesn't call for tortillas.
Instead, the meal is served in a bowl. If you do have some carbs to spare, you could treat yourself to some low-carb tortilla chips instead.
Packed with spicy, savory, creamy, and cheesy flavors, this dish is one you can customize to suit your favorite flavors.
You can top the recipe with anything you like so get creative. Some of the best toppings you can use include avocado, peppers, jalapenos, and shredded cheese.
Perfect for a cold evening, this fiery low-carb chili is a keto dish you have to try.
Packed with satisfying flavors and textures, this is one of the best dishes to make in bulk. Any leftovers can be frozen and eaten later.
This chili consists of ground beef, garlic, tomatoes, onion, and a variety of powerful spices.
For the best results, you should cook the chili for 8 hours. This will ensure all the flavors have blended together and that the meat is super tender.
The next recipe on this list shows that you don't always have to make a full meal in your pressure cooker. You can also make something as simple as some healthy boiled eggs.
The eggs you make in your pressure cooker can be used to make a healthy sandwich, breakfast, or they can simply be eaten on their own as a quick snack.
All you need to make boiled eggs in a pressure cooker is some water and the eggs. Then, it will only take you 3 minutes to make a batch of perfectly boiled eggs.
One of the best soups you can make in a pressure cooker is this keto broccoli cheddar soup.
Creamy, rich, and packed with antioxidants, this soup is all you need after a long day in the office.
Mouthwateringly good, this 5-ingredient soup recipe is packed with tender broccoli chunks and rich and gooey cheddar cheese.
It will only take you 15 minutes to make this family favorite so you don't have any excuse not to try it.
One of the things you probably miss most when following a keto diet is mashed potatoes.
Don't worry though, you can satisfy your mashed potatoes cravings with this mashed cauliflower recipe.
Just like normal mashed potatoes, this recipe is buttery, creamy, and delicious. However, it contains significantly fewer carbohydrates.
This makes it an excellent keto alternative. Like the cauliflower rice recipe we showed you, the cauliflower in this recipe also recreates similar textures.
To give the mash more flavor, make sure you season it with sour cream, garlic, and chives.
This next recipe is perfect for anyone that wants to try something a bit different without having to spend hours at the stove.
Ready to eat in just 20 minutes, this quick and easy dinner recreates the bacon cheeseburger in a soup.
It may sound strange, but you can't knock it until you've tried it. You'll quickly find this dinner becoming a staple in your home.
The main ingredients you need to make this unique soup are ground beef, onion, tomatoes, beef broth, bacon, and jalapenos.
You can make a healthy, keto-friendly chicken fajitas dinner by removing the tortillas from the dish and serving the fillings with cauliflower rice.
You could even serve the filling on lettuce leaves if you want to keep things super simple.
Like most chicken fajitas recipes, this dish is packed with shredded chicken, peppers, onions, and a variety of spicy seasonings. You can make this dish in approximately 30 minutes using just 6 ingredients.
Another wonderfully simple side dish you can make in a pressure cooker is fried cabbage.
Packed with bacon and southern-fried-style cabbage, this side dish can be served at a buffet or dinner party.
The way this recipe sautees the cabbage in bacon grease is great. This helps give the cabbage more flavor and texture.
To give the cabbage even more flavor, herbs and spices like garlic, red pepper flakes, salt, and pepper are added.
If you want to make a creamy, rich, spicy, and damn right irresistible chicken tikka masala in your pressure cooker, look no further than this beautiful chicken tikka masala recipe from 40Aprons.com.
The techniques used to make this dish ensure it has a complex flavor, tender chicken, and a gorgeous creamy sauce.
This recipe isn't too spicy, so if you like things hot you might want to add more spice. Once ready, we recommend serving the curry with cauliflower rice.
The penultimate recipe we have for you shows you how to make a delicious dessert in your pressure cooker. Let's face it, nothing beats a good chocolate cake.
This keto-friendly chocolate cake is rich, chocolatey, and full of sweet goodness but still manages to be low in carbs.
Made with almond flour, this cake is also gluten-free. The cake doesn't contain any sugar either. Despite the changes, this recipe still makes a moist, sweet, rich, creamy, and airy chocolate cake.
The final recipe we have for you is another quick and easy keto dessert recipe.
This time, we have a scrumptious pumpkin pie recipe. Very seasonal, this crustless recipe is perfect for Thanksgiving.
It's sweet, fragrant, gooey, and soft. What more can we ask for?
Ready to eat in 40 minutes, you only need 6 ingredients to make this pie.
Those ingredients are eggs, whipping cream, erythritol, pumpkin puree, pumpkin pie spice, and vanilla extract.
Final Thoughts
Now you have this list of delicious keto pressure cooker recipes at your disposal, you should be able to make a wide range of tasty dishes in no time.
All the recipes on our list are quick and easy to make, flavorful, healthy, and keto-friendly.
We've looked at keto side dishes, lunches, snacks, desserts, and main meals.
All you have to do now is pick the recipes you want to try first. This could be quite tricky because they're all very good.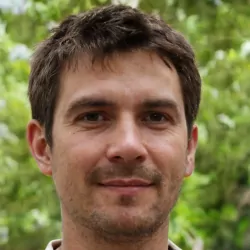 Latest posts by Justin Roberts
(see all)