As you may expect, vegetable soup can be incredibly nutritious and that can mean keto-friendly. Packed full of vegetables, this healthy meal is ideal for winter weather.
You can throw in your favorite vegetables and be safe in the knowledge that it is keto-friendly if you pay attention to the ingredients list.
These soups are tasty too as a lot of the flavor comes from fresh seasoning and herbs.
In this guide, we will detail 15 wonderful keto vegetable soup recipes to cook today.
Keto Vegetable Soup
Classic Low-Carb Vegetable Soup
Easy Keto Vegetable Soup
Healthy Keto Vegetable Soup
Keto Vegetable Soup With Ground Beef
Low-Carb Vegetable Beef Soup
Best Vegetable Soup To Make On Keto
Low-Carb Vegetable Soup
Keto Tuscan Soup With Beef And Vegetables
Creamy Low-Carb Vegetable Soup
Low-Carb Hamburger Vegetable Soup
Wholesome And Delicious Keto Vegetable Soup
Slow Cooker Keto Vegetable Soup
Keto Vegetable Sausage Soup
Keto Italian Sausage Vegetable Soup
You can easily create a batch of Keto Vegetable Soup as a straightforward means to a nutritious meal.
This recipe involves melted butter with olive oil to sauté carrots, celery, onions, and garlic before adding green beans, cauliflower, diced tomatoes, beef broth, Italian seasoning, and Worcestershire sauce.
Bring the mixture to a boil, reduce to a simmer, cook until the vegetables are tender then add seasoning and the spinach leaves.
Vegetable soup can be incredibly versatile in its ingredients but is ideal for Weight Watchers or a typical low-carb diet. Heat up your oil and sauté carrots, celery, and onion until softened then add garlic.
Next, add the green beans and zucchini to cook before throwing in softer vegetables like cabbage leaves and cauliflower.
Add the stock, bring the mixture to a simmer, add cayenne pepper and beef bouillon powder then reduce the heat, cover, and cook for around 20 minutes before finally adding spinach leaves, lemon juice, and parsley.
This Easy Keto Vegetable Soup recipe comes packed full of vegetables so stock up on the freshest of ingredients. Sauté diced onion and bell pepper until translucent then add minced garlic.
Add your favorite vegetables including carrots, cauliflower, celery, diced tomatoes, and green beans before pouring in broth and adding bay leaves with Italian seasoning.
Cover the pot and allow it to cook until the vegetables are tender.
With Italian seasoning, fire-roasted diced tomatoes, and garlic, this Healthy Keto Vegetable Soup has plenty of flavor.
Heat up extra-virgin olive oil in a stockpot and add minced garlic, diced onion, and diced bell peppers.
Once they have started to soften, add in the Italian seasoning and cook until fragrant then add cauliflower florets, green beans, tomatoes, vegetable broth, sea salt, and pepper.
Bring the soup to a boil, simmer, cover, and cook then check the seasoning before serving.
After browning some ground beef with diced onion, drain the fat, set it aside, and wipe the Dutch oven. Add cubed radishes, green beans, cabbage, and bell pepper with some butter and sauté for around eight to ten minutes.
Next, add beef broth, canned tomatoes, Bragg's Aminos, garlic powder, oregano, and basil to the beef and vegetables mix and bring to a boil.
Reduce to a simmer and cover for 50 minutes then add chopped squash, okra, and zucchini then serve once the vegetables are soft.
Vegetable soup should be hearty enough yet with a couple of pounds of cubed chuck roast with the fat trimmed, it can be incredibly filling.
The vegetables include turnips, carrot, and celery though there are a couple of herbs like rosemary and thyme. Make sure that you use beef broth and a few dashes of Worcestershire sauce to create a flavorful soup.
If you only have half an hour, you can easily make a batch of keto-friendly Beef Vegetable Soup. Sauté diced onion, bell pepper, and celery then add minced garlic to sauté for a further minute.
Add the can of diced tomatoes with the green beans and chicken broth then add Italian seasoning and a bay leaf.
Bring the mixture to a slow simmer and cook for ten minutes then add chopped cauliflower and cook for a further ten minutes.
Once the cauliflower has softened, turn off the heat and throw in the tomato paste. Add seasoning to taste and serve immediately.
For a keto-friendly soup that is full of nutrients, try this Low-Carb Vegetable Soup.
This is another recipe where you can use plenty of vegetables including the head of a cabbage, a zucchini, mushrooms, crushed tomatoes, celery, onion, carrot, bell pepper, and even a leek.
There are a lot of ingredients yet diced jalapeños combine well with red pepper flakes, garlic powder, oregano, onion powder, smoked paprika, rosemary, thyme, lemon juice, as well as fresh cilantro and parsley.
While this soup may not be a typical Tuscan version, it does come packed with ground beef, vegetables, and plenty of spices.
The bulk comes from kale, zucchini, and diced tomatoes but there are some standout ingredients. Throw in some ground cayenne, paprika, Italian seasoning, and red pepper flakes for some heat.
This vegetable soup does stand out, simply because it is puréed until smooth.
You may not see the vegetables once it is served yet celery, cauliflower, and zucchini make a nutritious base. To create a decadent version, add onion powder, cream, and either ghee or butter.
With just a pound of lean ground beef, this vegetable soup remains keto-friendly but is transformed.
There is a heavy cauliflower base from cauliflower florets and rice yet you can mix up the vegetables however you want.
Try carrots, green beans, and maybe some peas but insist on the canned diced tomatoes, beef broth, Italian seasoning, salt, and pepper.
There is an extensive list of ingredients for this Wholesome And Delicious Keto Vegetable Soup yet they all add up.
From the base of sautéd onion, garlic, carrot, celery, zucchini, and bell peppers to the bulk from diced tomatoes and broth.
A lot of the flavor is quite simple including oregano, a bay leaf, and red pepper flakes.
Once those ingredients have simmered, add broccoli and asparagus followed by spinach then remove the bay leaf to serve.
With enough time to spare, you can dump all your soup ingredients into a slow cooker and simply let it cook.
Start by sautéing celery and onion with sesame seeds and minced garlic until fragrant.
Throw the vegetables into the slow cooker then add cubed bell pepper, zucchini, tomato, and cauliflower with vegetable stock, lemon juice, soy sauce, thyme, salt, crushed red pepper, and a bay leaf.
Cook for six hours on low or for three hours on high and serve once the vegetables are tender.
There is so much flavor in this Keto Vegetable Sausage Soup, largely from some sausage in a roll, grated ginger, garlic, and chicken-flavored bouillon.
Brown the sausage first, then add ginger and garlic before dissolving the bouillon in some water.
Add the paste to the pot with baby spinach, diced carrot, chopped cabbage, and diced celery before bringing it to a simmer and cooking until the vegetables soften.
Finally, top with some grated Parmesan cheese and serve immediately.
Another keto vegetable soup recipe with meat is this one with spicy Italian sausage.
Sauté the sausage, break it up, then add onion, celery, and garlic until the vegetables begin to soften.
Stir in green beans, zucchini, red bell pepper, and tomato then add the tomato paste and beef broth.
Add Parmesan rind then bring to a simmer, cook for 15 minutes, and fish out the rind before adding seasoning to taste.
Final Thoughts
Creating a batch of vegetable soup can be reassuringly simple to do and is almost certainly a nutritious meal.
Many of the recipes have a base formed from sautéd onion and garlic then you can mix it up with your favorite vegetables, broth, herbs, and spices.
You could even dump all your ingredients into a slow cooker and wait for it to be ready after a few hours.
Frequently Asked Questions
Which Vegetables Are Considered Unlimited On A Keto Diet?
As vegetables are naturally low in carbohydrates, they form a big part of a keto diet.
The ones you can eat in pretty much unlimited amounts are mushrooms, spinach, celery, carrots, and tomatoes. Ones to avoid include starchy vegetables including sweetcorn and potatoes.
Which Beans Are Ideal For A Keto Diet?
On the strictest of keto diets, choose either black soybeans or green beans for a keto diet. These should be preferable to more starchy bean recipes like refried beans.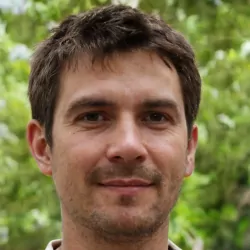 Latest posts by Justin Roberts
(see all)