When we think of weight loss, pork chops aren't a meat that typically pop into mind. After all, they're nowhere near as lean as chicken, or even minced beef.
But, this doesn't mean that they can't be enjoyed as part of a weight loss program, so if you thought you had to give up this delicious, juicy succulent meat, you were wrong.
In fact, there are a whole host of tasty, low calorie pork dinner recipes out there that you'll absolutely adore (see also "10 Superb Low Calorie Dinner Recipes Everyone Will Love").
These promise to be both healthy, and filling. So, you won't be left feeling hungry after eating these meals.
To find some of the very best low calorie pork recipes(see also: 10 Superb Low Calorie Air Fryer Recipes Everyone Will Love!) around, simply keep reading below, as we take a closer look.
If you're looking to try something a little different this evening for dinner, why not try whipping up this delicious orange avocado pork chop recipe?
This one is absolutely bursting with zesty flavors, and promises to leave you with a satisfying feeling in your stomach.
We absolutely adore the rich salsa in this recipe that's made from avocado, it has an amazing tangy taste, and is the perfect combination of both savory and sweet.
That's right, you read this recipe correctly.
Despite this pork chop recipe being covered in delicious carbs, it's actually an incredibly good choice for weight loss. In fact, it has under 400 calories, 393 specifically.
It seems too good to be true doesn't it? But, we promise you that this recipe is the real deal, and will leave you salivating after each bite.
One of the best things about this dish is the super rich and nutty kale pesto, which is truly to die for.
If you thought that cinnamon and pork wouldn't be well matched, well then you were wrong.
This recipe is one of the very best in town, and we couldn't think of a better Autumnal dinner to enjoy this fall season.
With lots of sweet flavors granted by the apples, and a depth of flavor provided by the cinnamon, this dish is truly a marvel.
In fact, we wouldn't be surprised if this one became a weekly staple in your household.
If you're a fan of roasted vegetables, then you'll absolutely adore the onions in this dish.
Glazed in a balsamic vinegar until they're super sweet and caramelized, they complement the pork chops perfectly.
In addition to this, who doesn't adore a bit of cheese now and then when following a low calorie diet?
The mildness of the gorgonzola perfectly counterbalances the rich flavors of the dish, in a way that is truly delicious.
We all knew that slow cookers were the work of the Gods, but this recipe proves this point even further.
If you've been on the hunt for the perfect dinnertime dish to serve up this summer, then you've come to the right place.
We honestly think that this is one of the most succulent, and tender pork chop recipes we've ever tried.
And it's glazed in an amazing Hawaiian sauce that's super sweet, with a slight tang.
But, just because it has a deliciously sugary sauce, that doesn't mean it's high in calories.
This dish has an incredibly surprising 421 calories per serving! I know, we can't believe our eyes either.
Gone are the days when we considered brussel sprouts to be one of the least favorable vegetables.
In fact, a recent study concluded that they're one of the public's favorite vegetables, just after roast potatoes.
Well, for all you sprout lovers, you'll absolutely adore the seared variety in this dish. They're so incredibly crunchy and satisfying, and will do a great job of warming you up on cold winter's days.
This one also uses plenty of sweet apple pisces, which work so perfectly with the pork chops.
Honey mustard is usually considered to be a high calorie sauce, but this one is made with the very simplest ingredients, and doesn't contain any unnecessary sugars.
If you've been looking for the perfect low calorie option to whip up this date night, then we've got the one for you.
This super luxurious dish has everything you could ever want from a meal.
Succulent pork, a rich and satisfying sauce, and perfect when paired with seasonal vegetables.
If you want to try whipping up a pork chop recipe that has a bit of an asian twist, then we'd recommend that you try this recipe (see also "11 Best Asian Paleo Recipes To Try Today").
It contains lots of turmeric at its base, which is known to be excellent for digestion and subsequently weight loss.
As well as this, the green onion rice is absolutely bursting with flavor, and you'll be left wondering how you can ever go back to regular rice again.
Now hear us out, we know that this recipe sounds strange, but trust us, it's absolutely delicious.
Despite the fact that the sauce is made out of blueberries, this dish isn't overly sweet. In fact, it's the opposite, super savory, and super satisfying.
Not to mention the fact that blueberries are a great source of antioxidants, as well as a whole host of vitamins and minerals that can aid you on your weight loss journey.
If you're a big lover of sweet potatoes, then this is the perfect recipe for you.
We'd recommend making this one on a cold winter's day, as although it has plenty of fresh flavors, it's super hearty and is sure to keep you feeling warm in the evenings.
With the help of the sweet potatoes, which are considered to be slow carbs, there will be no insulin spike in your body, which is associated with bloating and water weight.
Frequently Asked Questions
Now that we've taken a look at some of the very best low calorie pork dishes around, we can move on to discuss some of the frequently asked questions you had.
To find out more, simply keep reading below.
Are Pork Chops Good For Weight Loss?
This is probably the most commonly asked question surrounding pork chops and weight loss (see also "Ways To Check If Your Pork Chops Are Bad"). Can eating this succulent cut of meat actually aid you in your weight loss journey?
The simple answer is, yes, absolutely.
If you need some help shedding those extra pounds, then we'd definitely recommend that you incorporate pork chops into your diet.
They're actually regarded as one of the leanest cuts of red meat that you can possibly get, which means that they're much lower in calories than other types of pork.
As well as this, they're absolutely packed with protein, so are great for chowing down on post gym sessions.
Finally, they're also packed with iron and zinc, both of which have been closely linked to weight loss.
What Are The Healthiest Meats To Eat?
When it comes to meat in general, there are a few key cuts of meat that you can employ as a part of your low calorie diet.
Some of the very best cuts of meat include pork chops (obviously), chicken breast, sirloin steak, turkey, and canned fish.
We recommend that if you're looking for some low calorie seafood options too, that you opt for white fish, which are regarded as being the lowest in calories.
A typical cod filet will only contain approximately 123 calories.
Is Pork As Healthy As Chicken?
This question is tricky to answer, as it's completely dependent on which cut of pork we're talking about. For example, if we were discussing pork belly, it's far more fatty and calorie dense than chicken.
But, on the other hand, if we're talking about leaner cuts of pork, the answer is yes, these can be just as good for you as chicken or beef.
There was actually a study conducted that proved that lean pork was actually a better aid in terms of weight loss than lean chicken or beef.
Final Thoughts
To sum up, there are a whole host of different delicious low calorie pork chop meals out there to try.
Just because you're on a diet, this doesn't mean that you need to give up your favorite meat, the list above proves this point nicely.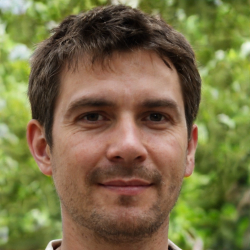 Latest posts by Justin Roberts
(see all)