Keto is one of the most popular diets in the world. Although we tend to associate the word 'diet' with restriction', this is REALLY not the case.
With these incredible low-cal keto recipes, you can dive into some of your favorite foods of all time, totally guilt-free. 
In this recipe roundup, we've included something for everyone, and every occasion.
Whether you need a show-stopping salad to serve to your guests, a bacon-loaded breakfast to power you up, or some tasty chicken snacks to pull you through the midday slump, you'll find something for the whole family! 
Not only are these recipes low-cal, but they're super easy to prepare.
Although some are a little guiltier than others, you'll find plenty of protein-packed, nutrient-dense dishes to pull you through the week. 
We won't keep you a moment longer – here's our list of 10 super low-calorie keto recipes that EVERYONE (see also: 10 Superb Keto Air Fryer Recipes Everyone Will Love!)will love. 
First up, we have these delightful baked avocado eggs.
This showstopping keto (and paleo) breakfast is so creamy and delightful, you'll forget its low-cal! Packed with proteins, nutrients, and an abundance of healthy fats, you'll be left feeling full to the brim and bursting with nutritional goodness; this recipe proves that you DON'T need to eat your body weight in calories to feel full! What's more, these baked avocado eggs will take you just 15 minutes to create, and you'll need just a few simple ingredients (including eggs, avocado, red pepper, parsley, and black pepper), to create them. Coming in at just 208 calories per serving, you really can't go wrong with this recipe! 
Next up, we have these dreamy lemon ricotta pancakes with a triple berry sauce. These pancakes could be eaten for breakfast, brunch, or lunch, and they may be low carb and low cal, but they're DEFINITELY not low on flavor.
These are super easy to make, too – although pancakes are easy enough to make on a good day, when you follow this recipe, you'll be shoving all of your ingredients into the blender, and putting them straight on the hot griddle.
This tasty, heart-healthy recipe is packed with blueberries, lemon juice, eggs, coconut flour, chia seeds, salt, sweetener, vanilla extract, and baking powder.
In just 30 minutes, you can create a generous yield of 12 pancakes – at just 165 kcal per pancake (including syrup), you may even be able to squeeze in a second serving! 
Who said keto is boring? These decadent bacon, egg, and cheddar cheese cups are one of the tastiest snacks to ever pass our lips, and we are SO excited to be sharing them with you.
This low-carb, protein-packed breakfast recipe yields around 12 delicious cups, each coming in at just 101 calories per serving.
Each cup contains around 7g or fat and 8g of protein, too, so you'll easily be feeling full and satisfied until lunch! These delightful little bites will take you just 30 minutes to create (including prep and cooking time), and you'll only need cheese, bacon, spinach, eggs, and some salt and pepper to make them.
Super easy, super tasty, and super low cal – what more could you ask for? 
Next up, we have something a little different: keto-friendly breakfast cereal.
If you need a low-cal, guilt-free way to start the day, this recipe has got you covered! This breakfast cereal is one of our all-time favorite flavors (cinnamon crunch), and with just 2g of net carbs per serving, it's the best way to start your day!
This recipe will give you a whopping 18 servings of cinnamon-crunch goodness, and it's bursting with cinnamon, flaxseeds, almonds, chia seeds, sunflower seeds, coconut flakes, coconut oil, and vanilla flavoring.
Ready in just 30 minutes (including prep time), each serving of cinnamon crunch keto cereal contains just 188 kcal.
Plus, this recipe is so versatile that you can add (or subtract) any nuts and seeds you desire! Don't forget to top this off with a little fresh fruit for an even tastier breakfast experience… 
Now THIS is one recipe that never fails to disappoint – Ramen Soup. This keto-friendly ramen soup is what dreams are made of. Loaded with flavor, low-cal, low-carb, and ideal for the Keto diet.
Each serving of ramen soup contains just 1.5g of net carbs (yes, really), and 33 calories.
We know it sounds too good to be true, but trust us, it's not! To create this keto ramen soup, you'll need tofu noodles, chicken broth, onion powder, garlic salt, garlic powder, ground ginger, nutritional yeast flakes, and pepper.
Whip it all together, and you can create 2 servings of this heavenly soup in under 10 minutes. We don't know what else to tell you. Don't walk to the kitchen… Run! 
If you need a keto-friendly salad to power you through the day, we've got you covered. This tilapia salad with spinach and avocado dressing is a surefire way to kick your lunch break off with a bang.
This incredible flavor combination is low-cal, low-carb, and packed with nutritional goodness.
Although this recipe is on the higher end of the calorie spectrum (348 per serving), it's more than enough to keep you feeling full and happy until dinner time, so you won't be tempted to fill out your day with extra snacks.
This salad can be thrown together in just 10 minutes, and it serves around 6 people. Packed with tilapia fillet, spinach, tomatoes, avocado, pepper, cucumber, butter, lemon juice, garlic, yogurt, and basil, this is the ultimate keto salad for those long summer nights. 
We know what you're thinking… strawberry and spinach? Really? This unlikely flavor combination is the stuff of dreams, so please – don't knock it until you've tried it! It's easy to make, low-cal, low-carb, and full to the brim with vitamins.
Perfect for lunch or dinner, this salad relies on little more than spinach, almonds, feta, chicken, and strawberries to come to life.
This recipe is also extremely versatile, so you can add (or take away) any keto-friendly ingredients you desire.
Coming in at just 3.2 grams of net carbs and 182 calories per serving, this is one recipe you won't be able to get enough of. Did we mention it's ready to eat in just 15 minutes, too? Winner! 
Sometimes, all you need to get through the day is a little fried chicken.
These delicious keto fried chicken thighs are ready in a matter of minutes – crispy, tender and quick and easy to prepare, there's nothing you need more on a hump day than these fried chicken thighs! A simple combination of chicken, ground almonds, coconut flour, and spices like red pepper flakes, paprika, and dried oregano bring these incredible thighs to life.
This recipe yields 6 servings, and each thigh contains 231 calories and a staggering 25g of protein.
What more could you need to power you through the day? Plus, they'll only take you around 15 minutes to prep and cook! What are you waiting for? These tasty keto must-haves await you… 
Fancy something a little different? This zucchini pizza casserole will give you all the tastes of a guilty weekend pizza, without the guilt. This unique keto recipe will take you just 20 minutes to prepare.
It's loaded with nutrients, low-carb, gluten-free, coconut-free, AND nut-free! Whoever created this one-of-a-kind pizza casserole, we salute you.
To make this zucchini pizza casserole at home, you'll need just a few simple ingredients, including beef, pepperoni, zucchini, eggs, pizza sauce, cheese, and a variety of herbs and spices that can be tweaked to suit your preferences.
One serving of this pizza casserole comes in at just 5.9g of net carbs, 323 calories per serving, and this recipe will make enough to feed 8 hungry stomachs.
Plus, you'll get a massive 67% of your daily protein intake JUST from this meal! 
Let's finish up with a timeless classic – grilled cheese, keto style. If those grilled cheese cravings are starting to get the better of you, fear not – this cauliflower grilled cheese sandwich is here to save the day!
This low-carb, low-cal recipe doesn't skimp on flavor, and it's perfect for breakfast, lunch, or dinner in a rush! With just five ingredients (cauliflower, egg, cheddar cheese, parmesan cheese, and dried basil), you can create this iconic dish.
It'll take you 35 minutes from start to finish, yields 2 tasty sandwiches, and contains just 5.5g of net carbs and  294 calories per serving! With 24g of protein per sandwich, too, you DEFINITELY won't be tempted to snack throughout the day.
The whole family will love this classic keto recipe, so go on – give it a go! 
The Bottom Line 
Keto doesn't have to be boring. With these incredibly low-cal keto recipes, you can make the most of your favorite foods without breaking your keto diet! Whether you need a summer salad, a bacon and egg treat, or some cinnamon-inspired breakfast cereal to set your morning off with a bang, these recipes have got you covered.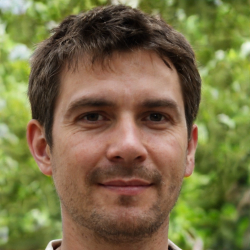 Latest posts by Justin Roberts
(see all)