Many people will use some sort of seafood as part of a paleo diet, and while it can be easy to simply resort to making a meal based around cod or salmon, halibut is a much more unique and lesser-known type of fish that is just as tasty, and even more nutritious than many of its counterparts. 
These large flatfish have never really been considered one of the more popular types of seafood, but many who have tried it consider this fish to be somewhat of a hidden gem, especially because of the very gentle and sweet flavor that you will struggle to find in many other types of fish that tend to be a lot stronger and sometimes overpowering in their taste. 
If this has gotten you interested in potentially fitting halibut into your paleo diet, we have 15 delicious and healthy recipes that you can try out for yourself right here. 
This is a simple and easy halibut dish that uses a good amount of lemon zest and juice to enhance the sweetness of the fish tremendously, allowing all the underlying natural flavors to become as potent as possible with every bite.
The drained capers help to add a little more of a crunchy texture to the dish, making this a delightful all-around meal that is perfect for all those lovers of sweet-tasting seafood. 
If you want to prepare a dish that looks like it just came out of the kitchen of a 5-star restaurant, this broiled halibut recipe is a fantastic option, being served with a side of toasted garlic broccoli which is covered in black pepper to accompany the halibut filets. 
Heat up the halibut over the broiler until it's white and flaky while preparing the broccoli and the extra ingredients in a saucepan at the same time and you will have a hearty and delicious seafood meal in no time. 
Crushed garlic and raw honey is such a sweet and creamy paring of ingredients, and when you glaze them both over a few halibut filets, it enhances them exponentially, especially when you also add some paleo-friendly coconut aminos which helps to keep the fish moist in its texture, which is never a bad thing. 
The capers and artichoke hearts are the essential ingredients in this recipe that make this dish perfect for anyone who likes their fish to be on the spicier side.
Don't forget to serve this recipe with a lemon on the side to help even out the intensity of the herbs, or you can even simply drizzle some lemon juice over the fish instead, it's entirely up to you. 
This recipe uses halibut steaks which are a little bigger and juicier than filets, and while they can often be a little more challenging to find in grocery stores, they are well worth searching for because of just how much flavor they give you, and when you cover them in a homemade basil chimichurri sauce, it results in a dish bursting with a mixture of different flavors. 
Well-cooked halibut is already known for being fairly flaky to chew into, but if you want to make the texture even crunchier, all you need to do is sprinkle a few chopped almonds over the fish, along with a side of thick paleo dijon mustard, and you'll have a seafood dish that effortlessly balances being both creamy and crunchy.
This is the perfect recipe for when you are expecting a few guests who may all have different taste preferences when it comes to seafood, making this a real crowd-pleaser. 
Once all the veggies have heated up in the oven and the sweet potatoes are nice and crunchy, all you need to do to finish this nutritious dish off is to cook up the halibut filets and sprinkle some cumin powder over every ingredient on the plate.
This is the perfect go-to recipe if you're a big fan of spicy meals that you can whip up in just a few minutes, making it perfect as a delicious lunch option or even as a breakfast snack that you can guarantee will provide you with the energy you need when you get out of bed.
Sun-dried tomatoes have a much more intense sweet-tart flavor that many people prefer to use in different stir fry recipes, but it also pairs well with seafood since it can add some much-needed juiciness to the dish to prevent it from ever tasting stale or flat. 
To ensure this recipe is paleo-friendly, leave out the tartar sauce and instead, use a good amount of lemon juice and balsamic vinegar to elevate the natural taste of the filets as much as possible. 
This recipe is so easy to prepare, yet so creamy and delicious once it's ready to serve.
Simply bake the halibut for up to 20 minutes until it's nice and flaky, and then mix together all the extra ingredients including the butter, bacon, basil, parsley, and garlic powder, and the mixture of meat and herbs to add a smoky flavor to the fish while also making the texture even softer than before.
While many of us will know salsa cruda as the fresh and spicy dip that is often used for tortilla chips, what many people don't know is that it also works incredibly well when mixed with fish, especially halibut which tends to be a lot sweeter than other seafood. 
Rather than buying a jar of salsa cruda from the store which could be packed full of fatty ingredients, this recipe prepares the salsa cruda at home with a simple mixture of cherry tomatoes, serrano pepper, cucumbers, and capers. 
A drizzle of homemade mango sauce is enough to make a dish taste so much more vibrant and lively that it is considered a must-use by many people, especially when it comes to summer dishes. 
Mango sauce compliments halibut especially well because it only helps to elevate the underlying sweetness and natural flavors rather than ever overpowering the food, and the Thai basil simply evens out the taste by lending a slightly more herby aroma to the dish. 
Cauliflower rice is one of the most commonly used ingredients when it comes to paleo recipes, and there are some very good reasons why this is the case.
Not only is it much healthier than white and brown rice, being incredibly low in calories but packed full of Vitamin C, but it also contains essentially no carbs, making it the perfect side ingredient for a seafood recipe such as this one. 
When picking up the chorizo for this recipe, make sure to double-check the label just to be certain it doesn't contain any added sugars before you buy it. 
Maybe you aren't as concerned about making a big and satisfying meal with a bunch of extra ingredients and condiments and simply want to dedicate all your preparation time to making the most mouthwatering and delightful halibut possible.
If so, this is a recipe you can't pass up on. 
This recipe cooks halibut filets for a little longer than usual so that they turn black, giving them a much crunchier texture and a slightly more bitter taste.
However, the flavor never becomes unpleasant thanks to the addition of butter, garlic powder, and other spices. 
Make sure to switch out the butter in this recipe for a paleo-friendly alternative so that you aren't consuming dairy. We would recommend ghee-clarified butter as this tends to be reasonably easy to find in most food stores. 
Juicy, fruity, and incredibly easy to make, this summer recipe is perfect for when you want to cook up a seafood meal for the family during the hotter months which can still taste refreshing and appetizing. 
While blueberries are definitely the best option to use as the topping because of how much added sweetness they provide, feel free to also use strawberries or cherries depending on your preference. 
There's nothing quite like a flaky white fish marinated with dill, shallots, and just a light drizzle of honey, and while many people will use this combo on more popular types of fish, it works just as well with halibut, if not even better thanks to the much creamier flavor and texture.
Always make sure that you're using raw honey rather than pasteurized so that you're still staying within the paleo diet requirements (see also "Is Honey Paleo?"). 
Summary
With there being so many ways to prepare a sweet and appetizing halibut meal, it's never a bad idea to experiment to see what extra ingredients you feel would compliment the gentle and sweet flavor of this underrated fish the best.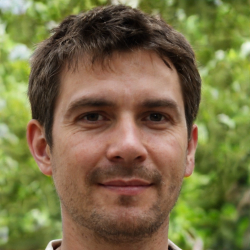 Latest posts by Justin Roberts
(see all)