A burrito bowl is the paleo savior of the Mexican menu. Customizable and delicious, if you're going out for Mexican, the burrito bowl is likely to be your best friend. 
Paleo burrito bowls are also so easy to make at home. It's the kind of meal you can throw together when you have nothing else planned.
And it's a fantastic dish for meal preppers, especially as you can adapt the toppings throughout the week for all new bowls (almost).
Ready to get assembling? Find out how to make an easy paleo Mexican burrito bowl here. 
What Is A Paleo Mexican Burrito Bowl?
The burrito bowl is essentially a deconstructed burrito. It begins with a layer of rice, topped with a spiced protein which is joined by some delicious veggies and finished with a range of toppings.
The paleo Mexican burrito bowl is very similar. The big difference is that instead of rice, you use cauliflower rice!
Tips And Tricks For Paleo Mexican Burrito Bowls
Burrito bowls are the perfect meal prep food because you can experiment with toppings and combinations throughout the week.
If you do plan on meal prepping, store the different elements separately in airtight containers in the refrigerator.
Mexican burrito bowls are a good way to use up leftover ingredients. You can mix and match the proteins, vegetables, and toppings to make a burrito bowl that suits your tastes and the ingredients you have available.
For a paleo take on taco night, make Mexican burrito bowls! Whip up a few different protein and vegetable options, and offer a variety of toppings, Everyone can then build their own bowl.
Paleo Mexican Burrito Bowl Ingredients
There are a few different layers to the paleo Mexican burrito bowl.
The Base
The easiest base for your paleo Mexican burrito bowl is cauliflower rice. It roughly mimics the texture of white rice and is an absorbent base for the big flavors of your burrito bowl.
You can buy ready-made cauliflower rice in most major grocery stores. Check the refrigerator section or the freezers. If you want super easy Mexican burrito bowls, use ready-made cauliflower rice.
Or make your own cauliflower rice! Use a grater or a food processor to transform the florets into grains. Alternatively, use a sharp knife to cut the cauliflower. 
Saute your cauliflower rice in a large pan with onion powder, garlic powder, plus a touch of chili powder and lime. Steam with the lid on for around 5 minutes.
The Protein
With your base sorted, now you can start to experiment! Ground beef is a classic choice for a burrito bowl, but you can use frying steak, chicken thigh or breast, ground pork, or even shrimp. 
Ground beef is quick and easy to make, plus you can whip up a big batch and freeze the leftovers for future meals.
Saute the beef with Mexican-inspired spices and flavorings (including a good heaping of chili powder), plus tomatoes and water.
If you're going for chicken or shrimp, use a Mexican-inspired rub, and grill your protein for big flavors without losing moisture.
This is also a great way to use up leftovers! If you have leftover brisket or rotisserie chicken, saute them in a simple Mexican-seasoned red sauce, and use them to top your cauliflower rice.
The Vegetables
The vegetables add some extra nutrients to your burrito bowl, new textures, and enhance the flavorings.
Red bell peppers and onions are a simple, quick, and delicious choice for your burrito bowl. Slice them into thin strips and saute in avocado oil with a dash of sea salt until they've gone soft and the onions are translucent.
Other delicious veg options include mushrooms, spinach, and plantain. You can also add a small scoop of sweet potato.
The Toppings
You can personalize your burrito bowls further with the toppings, choosing flavors and textures that are just right for you.
A range of toppings is also great if you plan on meal prepping — switching toppings every day can make your burrito bowl feel like a new meal.
Sliced avocado is a quick way to cool down the spices of your burrito bowl. Make leftover avocado into guacamole with a touch of lime juice, garlic, fresh cilantro, and jalapenos.
Or you can ramp up the heat! Finish your bowl with sliced jalapeno or a fiery salsa.
Make your own pico de gallo with diced onion, tomatoes, cilantro, lime, jalapeno, and salt. There are plenty of paleo-friendly salsas to discover, bringing brand-new flavors to your bowl.
Other toppings and garnishes include seeds, fresh herbs, and a squeeze of lime.
How To Make Easy Paleo Mexican Burrito Bowls
There are a few simple processes involved in making paleo Mexican burrito bowls. This delicious recipe can be made in under 30 minutes and enjoyed for lunch or dinner. 
Make You Cauliflower Rice
If making your own cauliflower rice, grate, chop, or use a food processor to transform the florets into rice "grains".
Saute the riced cauliflower in avocado oil with ½ teaspoon of onion powder, garlic powder, and sea salt, and a pinch of chili powder. Cover and steam for roughly 5 minutes. Uncover and stir through 1 tablespoon of fresh lime juice.
Cook The Ground Beef
Saute 1 lb of ground beef in avocado oil, using a wooden spoon to break up any lumps. Add ½ teaspoon of sea salt, 1 teaspoon of onion powder, garlic powder, cumin, and chili powder. Cook until the meat is browned.
Add 2 tablespoons of tomato paste and ½ cup of water. Cook and stir until the sauce has thickened and reduced. Remove the beef mixture from the skillet and put to one side.
Cook The Vegetables
Add 1 tablespoon of avocado oil to the same skillet, keeping the juices and flavorings from the beef. 
Thinly slice 1 onion and 1 red bell pepper. Add to the skillet and saute over a medium heat until softened, roughly 5 minutes.
Assemble
In a bowl, layer the cauliflower rice. Top with the ground beef and vegetables, and finish with your toppings. 
Final Thoughts
Versatile and delicious, the paleo Mexican burrito bowl is perfect for meal-preppers who like some flavor variety with minimal effort. How do you like your burrito bowl?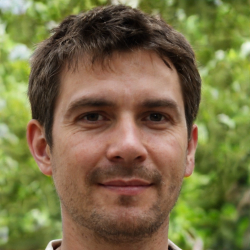 Latest posts by Justin Roberts
(see all)