Fish is one of the most popular types of protein we eat. This doesn't come as a surprise when we look at its health benefits. 
Packed with essential vitamins and nutrients, fish is one of the healthiest lean proteins we can eat. It's also a very good food to eat when following a diet. One diet we can eat a lot of fish with is the paleo diet.
However, cooking with fish can be quite daunting. Knowing how to season and cook a delicate piece of fish isn't easy, particularly if you don't eat much fish.
Luckily for us though, there are loads of great recipes we can follow for guidance.
In fact, today, we're going to show you the very best. In this post, you'll find a list of tasty paleo fish recipes you'll love (see also "10 Tasty Paleo Recipes For Weight Loss You'll Love").
We've got 10 to get through so let's get started!
There seems like no better place to start than with a delicious fish and chips recipe. This British classic is super simple, yet super tasty. The fish is packed with flavor whilst the potatoes are quite frankly addictive.
What's not to like?
This fish and chips recipe shows you how to make healthier fish and chips that also happen to be gluten-free. To keep things on the healthier side, the chips are roasted instead of fried.
As if that wasn't enough, this recipe even shows you how to make a lovely tartar sauce. This refreshing sauce goes beautifully with the cod filets. 
The cod is dipped in egg and batter before it is air fried. This keeps oil to a minimum, whilst still making a crispy, golden-brown piece of fish.
This coconut fish curry enhances the flavors of the fish without breaking our paleo diet. It is rich, creamy, light, and aromatic. 
To give the curry a typical creamy flavor and texture, coconut oil and coconut milk are used. These two ingredients thicken the curry and add flavor without the need for dairy products. This particular recipe calls for white fish.
The great thing about using white fish in this recipe is that it is light, healthy, and great at soaking up all the flavors.
Some of the ingredients used to give this curry flavor include cumin, coriander, cayenne, cilantro, jalapenos, and garam masala.
For some sweetness, tomatoes and onions are thrown in too.
If you're looking for a super simple paleo fish recipe that won't take too long to prepare, look no further than this perfect poached fish recipe from The Endless Meal. 
You might find it difficult to perfectly poach fish the first few times you try it, but after a while, you'll get it spot on.
Making the perfect poached fish is all about getting your timing right. Luckily for you, this recipe shows you how to get the timing right every time. 
You can poach any type of fish but this recipe focuses on salmon. Low in carbs, salmon becomes incredibly tender and melts in your mouth perfectly once it's poached.
You'll season the fish with white wine, garlic, onion, and lemon, before using various techniques to poach the fish in less than 15 minutes.
Next up, we have a warm and comforting recipe that will fill you up and satisfy your taste buds without compromising your paleo diet.
This beautiful Tuscan Shrimp recipe from 40 Aprons is absolutely awesome. Creamy, fragrant, fishy, and aromatic, this dish is packed with fresh shrimp, garlic, fresh baby spinach, and sun-dried tomatoes.
Ready to eat in under 20 minutes, this recipe is also Whole30 and dairy free. It tastes best when served on a bed of cauliflower mash or rice. 
Like most paleo, dairy-free recipes, the creaminess of this dish comes from coconut cream. Having said that, this recipe does contain creamy avocado too. As far as seasoning goes, this recipe calls for basil, oregano, parsley, and garlic. 
The next paleo fish recipe on this list is a delicious paleo fish tacos recipe. Unlike other paleo recipes, this recipe fills tortillas with taco filling. Don't worry though, this won't spoil your diet as the tortillas used are gluten-free.
The gluten-free tortillas are stuffed with stunning tempura-style fish fillets. These fillets are light, crispy, tender, and slightly juicy. 
The best part though, you don't have to fry the fish fillets. This makes the dish much more healthy.
The fish tacos are also packed with healthy toppings, salsa, and tomatoes. To give the tacos more flavor, a wide range of herbs and spices are used.
Lime and lemon juice are also used to give the fish a delightful tang.
If you have guests coming over and you want to make something special and unique give this interesting Vietnamese caramel salmon recipe a try.
This Vietnamese salmon recipe is easily one of the most delectable ways to serve fish. 
It's flavorful, unique, and looks amazing. It's definitely a crowd-pleaser. In fact, you'll probably be inundated with guests asking for the recipe.
Despite looking like an elegant, complex dish, this recipe is actually very easy to follow. Ready in less than 30 minutes, you only need 10 ingredients to make this yummy fish.
These are coconut oil, brown sugar, fish sauce, lime juice, ginger, soy sauce, lime zest, black pepper, salmon fillets, and cilantro.
Another crowd pleaser you can make quickly and easily is this Mahi Mahi in creamy sun-dried tomato sauce from What Great Grandma Ate. 
Like the Vietnamese fish recipe above, this Mahi Mahi dish looks extremely elegant and complex but it is actually very easy to make. The rich and creamy sauce the fish sits in is to die for, and the fish is wonderfully delicate.
The Mahi Mahi fillets are seasoned with salt, pepper, garlic, mustard, and red pepper. This ensures that the fish has plenty of flavor and a nice kick. Once again, coconut milk helps keep things creamy and refreshing.
This paleo Thai fish skewers recipe might just be the easiest on our list. All you have to do to make these skewers is season the ingredients, place them on some skewers, and grill them. 
Aside from being very easy to make, the beauty of this recipe is that there's little fuss and virtually no mess. Your whole meal can be cooked on the skewers reducing the number of pots and pans you have to use. 
Each ingredient used in the recipe adds a new level of flavor. As the name would suggest, this is a Thai-inspired recipe so you can expect strong sweet, and savory flavors, and a kick of spice.
The penultimate paleo fish recipe on this list is a simple salmon (see also: 10 Tasty Paleo Salmon Recipes You'll Love)salad. Salmon salad is the perfect brunch, lunch, or dinner dish to serve during the summer. It is light, fragrant, well-seasoned, and refreshing. 
This is also a great dish to serve at a BBQ.
What makes this dish so special is the salmon and how it is seasoned. Seasoned with paprika, garlic, and a sweet and tangy dressing, the salmon tastes phenomenal. It has a crispy exterior and smooth, flaky flesh. 
You'll also love how versatile this recipe is. We can use any vegetable we like. If you have any leftover veggies, this is the best recipe for you. 
If you want to follow the recipe, you'll need cucumber, carrots, tomatoes, and spinach. 
The final paleo fish recipe we have for you is a delicious seafood gumbo. Let's be honest, there's nothing more comforting than a piping hot bowl of hearty gumbo on a cold winter's evening.
We'd go as far as saying that it's the best dish we can serve after a tough day at the office. Everything about it is satisfying.
This gumbo recipe is loaded with seafood. This includes crab and shrimp. Aside from the seafood, this dish is also crammed with veggies. 
You'll be pleased to hear that it's also gluten-free.
To ensure this gumbo packs a punch, the recipe calls for a wide range of herbs and spices, fish stock, crushed tomatoes, and peppers.
Final Thoughts
As far as a paleo diet is concerned, fish is one of the best foods we can eat. It is a healthy lean protein that offers plenty of flavor and versatility. 
In this post, we showed you 10 tasty paleo recipes (see also: 10 Tasty Paleo Pasta Recipes You'll Love)that can be made using fish (see also "10 Tasty Paleo Pasta Recipes You'll Love"). We've looked at light lunches, hearty dinners, party pleasers, and simple salads.
No matter what sort of paleo fish recipe you're looking for, you should have found something you like on our list.
Now it's time to head to the kitchen and see what you can cook up!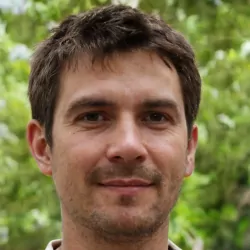 Latest posts by Justin Roberts
(see all)