Are you paleo and looking for some more snack options so you have something to keep you going throughout the day? Then this list has plenty of different options that you will have to try out!
Even if you are limited by not being able to eat grains, this list shows that there are still plenty of options for snacks which will keep you going.
While not eating processed oils and refined sugars makes you feel like there are no snacks which are aimed at you, there are still plenty of options you can make which are simple and delicious!
So, whether you are brand new to paleo, or if you have been eating paleo for years, we are sure that you will find something on this list which appeals to you.
So, if you want to make paleo snacks for you, your kids, or your friends and family, then we are sure you will get an idea you love on this list, so keep reading!
Our Favorite Paleo Snacks
While this list does not cover every paleo snack option which is available, this list does cover a wide variety of options, because of this we are sure that you will find at least one option which you will end up loving!
Unfortunately because paleo means that you can not eat corn, it also means that you can not eat popcorn either, so this means that you will need to eat a substitute if you want something similar, this is why we have chosen to use cauliflower as it is a similar option.
To get a delicious popcorn substitute, all you have to do is bake your cauliflower for about 30 minutes and once it is done you sprinkle it with some chives and onion powder, and after that your snack is ready!
Unfortunately, another sacrifice which has to be made with paleo is a standard hummus, and instead you will have to try some substitutes, luckily a lot of these substitutes are delicious and totally worth trying like this pumpkin(see also: Delicious Pumpkin Pecan Brownies You Must Try) hummus.
Instead of chickpeas, this recipe uses cashews which lend a delicious nutty flavor which is super rich and is delicious for dipping whatever you want in it.
The unique flavor of the pumpkin purée is perfect to enjoy with whatever veggies you want to dip in it.
One of the best paleo friendly snacks which we love is a refreshing guacamole, and this recipe is absolutely perfect!
It uses the classic combination of avocado with garlic, and lime juice, but it also adds some radishes and green onions to keep it nice and fresh.
We also love adding a healthy sprinkle of salt to really accentuate those fresh flavors!
As we mentioned earlier, you unfortunately can not have chickpeas when you are on a paleo diet, however, when it comes to hummus there are quite a few different ways to get around this.
For example, you can try this hummus recipe which is inspired by the Mediterranean and uses ingredients which can get around the paleo restrictions.
This hummus is made by combining eggplant, with cauliflower, as well as red pepper. 
The flavors of this hummus are super intense and delicious by enhancing the flavors by using lemon juice and a yummy traditional tahini.
If you want to get the smoothest hummus possible, then we recommend using a blender to get the best results.
While this recipe asks for powdered garlic, we recommend using a fresh garlic clove to get the best results possible.
If you are cooking for a paleo diet then you are going to want to start cooking with eggplants as much as possible as they are one of the more versatile ingredients you can use.
One of the best things you can make with eggplants is baba ghanoush.
While some baba ghanoush you can from the store will be fine for a paleo diet, others will contain mayonnaise, which is unfortunately not safe for a paleo diet.
So, if you want to be sure that you are getting a baba ghanoush which is delicious but also perfect for a paleo diet (see also "How To Make The Perfect Fluffy Paleo Pancakes"), your best bet is to try making one yourself.
That is why we recommend this delicious baba ghanoush which does not use any mayonnaise and instead uses extra virgin olive oil which is perfect when you are on a paleo diet.
There are plenty of different ways to enjoy this dip, but one of our favorites is with some crunchy rosemary crackers.
While you may have never considered this flavor combination, then you will need to try this recipe as it might end up being one of your new favorites.
This is a classic Italian recipe which is the perfect combination of salty and sweet and you can get it ready in just a few minutes.
You do not have to just use melon, but you can also use a honeydew, or a cantaloupe as well. You will want to make sure that you are using a prosciutto which does not have any preservatives as well.
This is where you can stop and enjoy this yummy quick snack, but if you want to put a little extra effort in, then you can quickly turn some balsamic vinegar into a glaze.
This balsamic glaze is the perfect way to make the flavors of this dish even better and it does not take that much effort. If you want to go the extra mile, serve with some fresh mint as well.
When it comes to paleo friendly snacks, some of the best are those that are wrapped with prosciutto. Similar to our last choice, this one is also super easy to prepare and needs minimal cooking time.
Asparagus is also incredibly healthy and something which can be cooked to be delicious.
All you have to do to make it work for this recipe is to quickly blanch it in some boiling water for around 2 minutes and after this you plunge it into ice water to ensure it stops cooking when you want it to.
Again, you want to ensure that the prosciutto you use is preservative free. Then you wrap the blanched asparagus in your prosciutto and then bake this until it is crispy, so about 7 minutes in the oven.
While a lot of people do not like brussels sprouts because of having to eat them when they were cooked horribly, once you know how to cook them properly, you can learn that they are actually pretty delicious.
Some of our favorite ways to cook them which are paleo friendly include loading them with dried fruits, or some candied nuts, however, this recipe is perhaps our favorite.
This recipe balances out the flavor of the sprouts with the sweetness of fresh apples.
Then it is made even better when you add the delicious flavor of the diced bacon, and top it off with some sweet and fresh pomegranate seeds.
If you have never tried deviled eggs as a yummy paleo friendly snack, then you are really missing out. They are also pretty easy to make as well.
All you have to do is boil your eggs and split them in half and then take out the yolk.
You mix this cooked yolk with some other ingredients to make it even more delicious then reinsert it into the egg white chamber.
This recipe mixes the egg yolks with cilantro, salt, garlic, pepper, and of course avocado which gives it the signature green color which makes these so good.
As well as being a yummy treat, they are also great for serving at dinner parties.
Now if you want a super simple snack which you can make with barely any ingredients, and that everyone will love, you need to try making these baked egg cups.
These are a great snack to serve with brunch, and they are also pretty nutritious as well. Cooking them in a non-stick muffin tin also means that the cooking process and the clean up is very simple.
All you have to do is put an egg, a couple slices of bacon, and some spears of asparagus, and then bake until cooked. These are very easy to make, and get some delicious results!
Summary
Hopefully this article has shown you just how many options there are when it comes to snacks you can have while you are on a paleo diet.
These all require varying levels of effort to pull off, but none of them will take you too much time.
We love how a lot of these snacks need very few ingredients, and this is what stops them from being too confusing, but also ensures that you know what you are consuming.
If you do not know which snack you want to try making first, then we recommend checking which has the most ingredients you already own!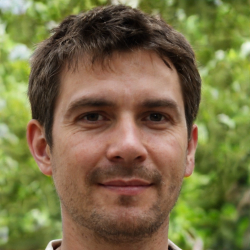 Latest posts by Justin Roberts
(see all)