Do you want to learn how to make an easy Thai Massaman curry? Maybe someone has asked you to make a Massaman curry and you aren't sure how to do it?
Or are you curious and want to know more? Whatever your reason might be, we have the answers for you! 
Finding out how to make an easy Thai Massaman curry is tricky, especially if you have never made the curry before. You head online to find an easy recipe to follow but are met with contradicting answers.
Disappointed and frustrated, you wonder if you will ever find a Thai Massaman curry recipe that works for you. 
Well, no more! Today, we are here with the answers for you! Keep reading to see the easiest Thai Massaman curry. We have a step-by-step guide that will help you create this tasty curry in no time.
Plus, we have all the information you need to know about Thai Massaman curry! Let's get straight into it and give you all the answers you need. 
What Is Thai Massaman Curry?
Before we dive in, let's have a quick recap for those that need it. A Thai Massaman curry is a mild curry made with an Indian and Persian influence.
The curry originated in southern Thailand, near the border with Malaysia. This curry is made with a unique blend of spices.
You can expect a mix of coriander, cinnamon, and cardamom to give you a wonderful taste. 
The curry has a sweet and tangy flavor. It's a little different from the popular Thai Green and Red curry we usually see. Thai Massaman curry is usually served with rice and topped with crushed peanuts. 
Once you have tried this curry, we are sure it will be one of your firm favorites! Now that we have established what the curry is, let's dive in a little deeper to learn more about the Thai Massaman curry. 
What We Love About Massaman Curry 
There are lots of things to love about Thai Massaman curry! We have a list of our favorite things about this curry for you to check out now. 
It's quick – this curry can be made in just thirty minutes! It's ideal for those nights when you want to make a dish quickly. 
It's healthy – if you are after a healthy dish for dinner, this is the perfect option! It's also meat-free, making it perfect for anyone looking for a veggie or vegan dinner. 
You can customize it – you can add any protein or vegetables you want to this curry! You can create the perfect curry for you with ease. 
How To Make Thai Massaman Curry 
Let's dive into what you came here for now! A staple in your Thai Massaman curry recipe is the curry paste. You can make your own Massaman curry paste if you want to create an authentic tasting curry. 
But not everyone has the time, so we recommend opting for a massaman curry paste. You can save money with a paste too, as you don't need to purchase additional spices.
Massaman curry paste can be a little harder to track down than Thai Red or Green curry paste. 
To help you know where to find Massaman curry paste, we ah ve compiled a brief list below for you. Let's take a look at where you can buy the paste now! 
Health food stores 
Amazon
Local Asian grocery store 
If you can't locate any Massaman curry paste, then you can use some other options. You can use either a Thai green, red, or yellow curry paste.
Use the paste as normal, and add some extras to replicate the flavor. You can add 1⁄4 teaspoon of cumin, ¼ teaspoon of cinnamon, and ½ tsp of coriander seeds.
This recipe is the best to create a similar flavor as a Massaman curry paste. 
Once you have your paste secured, you can move on to make your curry! Let's dive into that and help you begin the cooking process. 
What Do I Need?
Let's start with the ingredient list. You will need the following ingredients to make your curry. As the recipe can be customized so easily, we have plenty of options you can use. 
2 tbsp avocado oil (or vegetable oil)
1 medium onion 
2-3 tbsp Massaman curry paste 
1 block of firm tofu 
2 cloves of garlic 
1 large carrot 
½ red pepper 
1 cup snow peas
1 can of full fat coconut milk 
Chopped peanuts 
1 tbsp lime juice 
2 tbsp soy sauce or tamari 
1 tbsp coconut sugar
Jasmine rice 
What Substitutions Can I Make?
As we mentioned earlier, this curry can be customized so easily, so let's look at some of the substitutions you can make.
The first is your vegetables. You can add any vegetables you love to this dish! Although our recipe uses pepper, snow peas, and carrots, you could use any veggies you love!
The curry works well with bok choy, green beans, baby corn, broccoli, and even zucchini! You could also try cubed potatoes too if you weren't planning to serve the curry with rice.
You can also substitute the tofu. You might want to pan fry the tofu beforehand to make it extra crispy which can help it taste more like meat. Or you can swap tofu out for meat if you prefer.
Chicken works well in the curry, or you can use beef too. You will want to cut your meat into strips or cubes and pan fry them before adding them to the curry. 
Another adjustment is the tamari or fish sauce. If you are making the sauce for vegetarians or vegans, opt for a vegan fish sauce or soy.
Another option is hoisin which has a similar taste to fish sauces often used in curries or stir fries. 
Instructions 
Once you have your ingredients ready, it is time to make the curry! We have a step-by-step guide for you to follow along with below. Let's get into it! 
To start, get your tofu or meat and cut into cubes. Pan fry with some avocado oil. For the tofu, you want to do two to three minutes on each side for it to go crispy and golden brown. Leave your meat to cook fully before setting aside. 
Next, sautee your onions and garlic in a large pot. Add some avocado oil to them and stir frequently. Once your onion is translucent, add in your chopped vegetables. Saute the vegetables for a few minutes. 
Take your curry paste and add it to your vegetables. Stir it in so they are coated. Next, add your coconut milk, coconut sugar, lime juice, and tamari.
Cook your curry on  medium heat until the vegetables are tender. Stir occasionally to prevent anything from sticking to the bottom of the pan.
Add your tofu or meat to the curry and stir to combine everything. Serve immediately with some jasmine rice and crushed peanuts on top. 
It really is that easy to make this Thai Massaman curry! 
What Can I Serve With Thai Massaman Curry?
Now that you have made the curry, you might be wondering what you can serve with it. You can serve the curry on top of a grain like quinoa or rice. Rice is the most popular option, usually sticky jasmine rice. 
In traditional Thai cuisine, Thai dishes are served with a range of dishes on the table for everyone to choose from. Typically, Thai Massaman curry is featured with the following dishes: 
Vegan Pad Thai 
Pineapple Fried Rice
Thai Crunch Salad
How Do I Store Massaman Curry?
You have a few options when storing your Massaman curry! It can either be stored in your refrigerator or freezer. 
Let's look at how you store your curry with these options now. 
Refrigerator 
To store your Massaman curry in the refrigerator, portion the curry into airtight containers. These can be stored in the refrigerator for up to three days.
You can reheat the curry in your microwave, or by adding it to a pot on your stove. It should not take more than a few minutes on medium heat for your curry to be hot. 
We recommend portioning the curry into individual portions so that you can simply reheat as much as you need. It's also a good way to batch cook the curry and enjoy it as lunch or dinner throughout the week. 
Freezer
Your second option is to freeze the curry. Allow the curry to cool completely and transfer the curry into an airtight container. You can then freeze the curry for up to two months.
To defrost your curry, allow it to thaw on the counter top fully. You can then reheat in your microwave or on the stove. 
It should take a few hours for the curry to thaw at room temperature. We recommend that you portion the curry out before freezing it.
You won't be able to refreeze the curry, so ensure you don't defrost too much. You don't want your curry to go to waste! 
Tips For The Best Massaman Curry! 
Before you leave us today, be sure to check out these tips from experts to help you make the best Massaman curry possible!
You don't have to use all of these tips, but it's worth incorporating a few of these to make the curry as tasty as can be! 
Skip the pan-fry tofu step if you prefer a soft tofu in your curry. This can be added straight to the pan without additional steps. 
Start cooking your rice before you begin cooking the curry, so you can serve the curry and rice immediately! 
Full fat coconut milk will give you a better flavor than reduced fat or light coconut milk. Of course, this depends on your preference, but we think it's best to use full fat. 
Check your curry paste label to ensure that it is shrimp-free if you are making this dish for vegetarians and vegans. 
Adjust your seasoning as needed. Be sure to taste the curry as you are cooking it so you can adjust it to your preferences. 
Massaman curry tends to be mild, but some brands make it spicier than others. Start with a small amount of paste (1-2 tablespoons) and adjust as needed to get the spice level you want. 
Frequently Asked Questions 
Before you leave us today, be sure to check our frequently asked questions section below to get the answers to your last minute questions! 
What Makes Massaman Curry Different?
Every curry paste is slightly different thanks to their ingredients and flavors. Massaman curry paste is no different. It has Indian and Persian influences that give it a unique taste.
You will find it different to other curry pastes you will have used thanks to the blend of cultures in the paste. 
What Does Massaman Curry Taste Like?
The curry has a mild taste with cumin, cardamon, and cinnamon notes. You can expect a sweet curry with a tangy taste. It works beautifully with rice and crushed peanuts. 
Can I Make The Curry Ahead Of Time?
Yes, you can make the curry ahead of time if you wish! It is a good curry to make as part of your meal prep as it can be done in one pot and is very quick to make.
You can portion the curry up before freezing or storing in the refrigerator and enjoying at a later date. 
However, we do think the curry is best served fresh. And as the curry can be made in just thirty minutes, it can be made quickly and easily.
Even if you have limited time during an evening, you can make the curry and still enjoy it in much less time than other meals take. 
Is Massaman A Spicy Curry?
No, Thai Massaman curry is a mild curry. There is some heat in the curry, but it isn't particularly hot or spicy. 
Final Thoughts 
And there you have it, the easiest recipe there is to make a Thai Massaman curry! In just four easy steps and thirty minutes, you have a delicious curry that can be enjoyed by you and your whole household! 
Plus, it can be customized entirely to suit your tastes. Whether you want to add a little more spice, more vegetables, or swap tofu for meat, we are sure you will love this delicious curry!
Why not give the recipe a try today (see also "Tasty Whole30 Food Recipes")?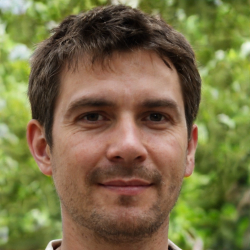 Latest posts by Justin Roberts
(see all)