Most culinary enthusiasts will already be aware that most noodle recipes are pretty simple to make and they're usually quick to cook up.
If you're the type of person that enjoys this sort of food and really doesn't have time to be messing around in the kitchen – it's a good choice.
Now, while Ramen noodles are often used in things like soups or in Asian style salads, there are plenty of different types of Ramen noodles that you can buy to make a whole host of different recipes. 
One such type is the stir fry Ramen noodles which are made differently, and you can even pick up gluten free versions. Our guide today will look at everything you need to know about these amazing Ramen noodles.
So, if you're looking for a beautifully crafted meal in mere minutes – then read on to learn more. 
Why You'll Love These Noodles 
Here's just some of the reasons why you'll absolutely adore these fantastic Ramen noodles. 
A Change 
This particular choice of Ramen noodles is different from your traditional Ramen noodle choice. As we said earlier, normally you'd expect to see Ramen noodles used in soups or salads, but these Ramen noodles can be used differently for an amazing stir fry.
So, one of the biggest reasons you'd love these noodles is simply because it makes a change to the traditional Ramen noodles. 
Quick 
Not only are these noodles gorgeous to taste, but they're also extremely quick to make and pretty easy to do so.
This makes them ideal for those midweek meals where you've been working hard and you're too tired to cook something more complex. 
So, if you're on the clock and you don't have enough time for something more complicated, this is your quickest possible option. 
Customizable 
Stir fry is extremely versatile and this dish can be changed in any particular way you'd like. You can add things like onions, peanuts, tofu or any of your favorite vegetables that you want to add to the equation. 
So, if you're the type of person who can get bored of recipes pretty quickly and wants something they can change up whenever they like – then this is by far one of the best dishes you can decide to make. 
What Are The Ingredients In Stir Fry Ramen Noodles?
It's natural that you will be wondering what exactly goes into these noodles and dishes. All you need to know about what goes into them is right here. 
Vegetable Oil 
One of the key ingredients to a stir fry is using an oil that can withstand high temperatures but will not actually burn in the pan.
As a result, there are a couple of choices you could opt for which include vegetable oil, sunflower oil or canola oil. 
You may even decide to choose avocado oil, but typically vegetable oil is usually the more economical option and the taste doesn't overpower the overall dish. 
Green Onions
You may know these onions under the name of scallions, but they are a type of onion that have the perfect size and taste for a delicious stir fry.
Luckily, these onions also have a much milder flavor than other onions, so once again – it doesn't overpower the dish. 
Garlic
Garlic is critical to bringing out the natural tastes of other ingredients in this dish. It's important that you choose to use fresh garlic though because dried or powdered garlic does not have the same impact. 
Bok Choy
One of the most common ingredients in any great stir fry is bok choy. It's a type of Chinese cabbage that is totally filled with essential vitamins.
If you're not particularly fond of bok choy though, you can substitute this for broccoli or some other green vegetable.
Sesame Seeds
The ideal garnish for a stir fry is sesame seeds and they add a gorgeous crunch and taste to the overall dish. If you want to add a little more to this, you should consider toasting the sesame seeds.
Soy Sauce
You will want to use dark soy sauce for this. It's less salty than regular soy sauce and it adds a much more smokey flavor to the dish.
Sweet Chilli Sauce Or Sriracha
For the final touches, you will want to add a twist of chili, but it will depend on how fiery you'd like the dish to be.
Sweet chili gives it a much more tomatoey flavor whereas sriracha will kick it up a notch with some heat. 
Pan Frying Ramen Noodles
If you want to know how you can pan fry Ramen noodles the right way, then here's what you need to know. 
Initially boil the noodles for about two minutes until you notice the noodles get much softer and begin to separate – they should still be slightly crunchy though 
Throw these noodles into the pan with your chosen oils and sauces 
Fresh Ramen noodles will require an extra 30 seconds or so while boiling before you throw them onto the pan. 
Making Ramen Noodles
Now it's time that we examined how you might be able to make this dish. Here's what you need to do. 
Step One
Cut up your bok choy and then saute it on a medium high heat whilst adding some fresh garlic. 
Step Two
Boil and ready your Ramen noodles and place them into the pot along with some stir fry sauce. 
Step Three
Splice everything together and make sure that all the ingredients have been evenly mixed and coated. If at any time you notice that the noodles are sticking to the pan, don't worry. 
All you need to do is add some water or better yet, some vegetable broth which should lubricate the pan and prevent this from happening any more. 
Step Four
Finish the dish off by topping them with scallions and sesame seeds. You may also want to add a little more sauce.
At this point, you will want to make sure you're serving the noodles in a bowl and preferably consume this with chopsticks. 
What Toppings Can I Choose For My Dish?
Much like other meals, stir fry can have plenty of additional toppings which tailor to your tastes. Below we have some of the most common and most popular choices when it comes to Ramen noodle dishes. 
Seaweed
Cilantro 
Egg 
Pickled ginger 
Fresh chilies 
Kimchi 
What Do I Serve With My Dish?
Due to the versatility of this dish, you could choose plenty of different ingredients to serve with your noodles. We've got some tried and tested favorites below:
Top Tips For Your Dish 
Whilst you make this dish, you'll find some things that are probably a little irritating, so we've got some top tips here to help you along and make the dish easier. 
Make It Bite Size
Generally speaking, stir fry should have ingredients that are not too large which dwarf the consistency of the dish.
While your dish will still be tasty, if your bok choy for example, is much too large – the dish becomes reduced in quality. 
So, be sure that you're slicing up the bok choy into handy, smaller bite sized chunks. If you're not a fan of bok choy, you can make this step easier by slicing small broccoli or using snow peas. 
Be Careful Not To Overcook
It's very easy to accidentally overcook your Ramen noodles. As we said earlier, the best indicator for your noodles is when they start to separate but you still notice that they have some bite left in them. 
The noodles should not be soggy. Bear in mind that they continue to cook in the pan, so make sure that they're chewy but not soaking wet and too floppy. 
Don't Wait
Now, this dish is tasty hot or cold – but it's so much better when it's fresh. While the dish is hot, the sauce remains as a liquid and you notice a separation between the ingredients and the sauces.
Once it cools, everything seems to merge. 
A Typical Recipe
Below, we'll give you a typical recipe for these Ramen noodles, just to give you an idea of what you might expect when it comes to heading to the store to your kitchen. 
Ingredients
1 tablespoon of vegetable oil 
2 chopped green onions 
4 garlic cloves, chopped very finely 
1 cup of bok choy, chopped finely 
2 packs of Ramen noodles of your choice (such as gluten free) 
2 tablespoons of sesame seed 
1 tablespoon of dark soy sauce 
1 tablespoon of sesame oil 
3 tablespoons of either sweet chili sauce or sriracha 
Salt 
Nutrition
A typical serving size of this entire recipe should be 25%, so that works out to around the following nutritional value per serving as:
240 Kcal 
5g sugar
500mg salt 
12g fat
2g saturated fat 
25g carbohydrates 
2g fiber 
4.8g protein 
Frequently Asked Questions
Of course, it's natural for you to have some extra questions about this dish, so we've got the most common questions listed below with answers for you. 
Is This Dish Healthy?
Yes, but it's important to note that the nutritional value of this dish will depend largely on the ingredients you use and how many servings you consume. 
For example, some people may wish to add more salt or some extra vegetables to the dish. While there's nothing too wrong with this, it will change the nutritional value of the dish. 
On top of this, you will need to be mindful of the overall nutritional value if you use substitutes like gluten free Ramen noodles, as the caloric value alone might be higher than traditional Ramen stir fry noodles. 
Is This Dish Quick To Make?
This is one of the quickest dishes you can make at home and it makes it perfect for those midweek cravings where you simply do not have it in you to make a much more complicated meal with lots of pans and pots. 
Typically, this meal will be completed in as little as 15 minutes, but this could vary depending on what ingredients you will want to use.
Also, as we mentioned – if you're using fresh Ramen noodles, it takes a little longer to initially boil them. 
Where Can I Get The Ingredients?
The ingredients for a Ramen noodles stir fry can be found in most grocery stores or whole food stores. However, for things like dark soy sauce or even bok choy for that matter, you may need to head to an Asian food store. 
If you do not have an Asian food store near you, then you might be able to source the ingredients that you are looking for online.
However, if you decide to go down this route, be careful of the seller and always make sure you read the notes.
This is particularly important if you are on a specific diet or you have allergies, because the ingredients might not be fresh and could contain things like seafood – which is a common allergen. 
What If I Have Allergies?
If you have allergies, then of course you need to be much more careful with the ingredients that you use. Soy sauce may contain squid ink, which can be very dangerous for people with seafood allergies.
On top of this, if you have a gluten allergy or intolerance, then you will need to make sure you are using gluten free ingredients.
If at any time you are unsure about what each ingredient has included, then be sure to ask someone at the store or online, depending on where you source your ingredients from. 
Final Thoughts
Ramen noodle stir fry is one of the most popular dishes that can be made in mere minutes. It tastes great and you can tailor it to your needs!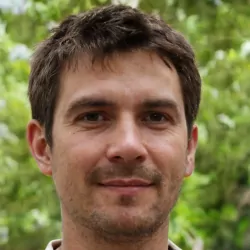 Latest posts by Justin Roberts
(see all)