Paleo recipes can give you a lot of balance in your diet and rely on natural ingredients that can be easier to cook and prepare. This is why when you want to prepare something for the colder days, you also want flexibility. 
A bone broth can be easily made and slow-cooked if you want to retain more of the individual flavors and the goodness from your ingredients, which may diminish under normal cooking conditions.
Read on to find the best fifteen bone broth recipes that are diverse and can be made in slightly different ways. 
As well as having benefits for your body, this broth can use organic marrow bone or oxtail and shortribs, which leave you with a more refreshing broth that can be made with onion, leek, celery, carrots, garlic, bay leaves, peppercorns, and apple cider vinegar.
You can use a Dutch oven or heavy pot over medium to high heat, where you can seer the bones until they are completely brown, and after adding the other ingredients, you can leave it to simmer between 2 and 24 hours. 
Even though broth from canned ingredients can save you time, there is a lot to say about how much you can savor from the liquid you can get after you strain the ingredients inside your slow cooker.
You can cook for 8-10 hours, and once you've finished, you should get a large helping of the broth, which you can leave in the fridge for a few days, put some in a cup, and warm it to your liking. 
With chicken as a critical ingredient in any broth, this uses an Abodo seasoning, celery, ginger root, carrots, garlic, onion, turmeric, pink salt, and bay leaves which leaves you with a mixture that you can drink on its own or use as a base for soups.
You can cut down on the simmering time, so if you have a pressure cooker, you can cook on high pressure for 70 minutes to premake it. You'll find it can be a good base for other ingredients if you want to store some of it away. 
Even though this recipe is widely known for its healing properties, it doesn't mean that you can't get any use from a base with olive oil, large onions, zest from one lemon, apple cider vinegar, kosher salt, and some organic chicken breast.
You can even add ginger and other spices to get a more tangy broth that can awaken your senses and be measured, so the taste isn't too overwhelming. 
If you have some roast chicken left over or some broth from another recipe, you can have the soft but firmness of the chicken in a type of soup mix made with veggies and spices to give it a flavor kick. 
You can put it all into a pot, add the garlic and onion, then add your spices and sweet potato. While this all mixes with the chicken stock, this gives the recipe an aroma that makes it even more appealing. 
This recipe is as simple as it gets, as you only need a whole turkey leg, parsley, apple cider vinegar, water, carrots, and sea salt. With this recipe, you can bake the turkey leg for 2 hours. Then you can remove the meat and set it aside. 
With the remainder of the turkey, you combine this in a slow cooker, which can be set for 24 hours or less if you turn up the pressure or heat. You can add some black pepper and stir with the drained water for a delightful broth. 
This recipe relies on large bones with thick pieces of marrow to be even more successful. You can use pre-sliced halves, which need to be roasted at a high temperature for around 10-15 minutes.
For the broth, you'll need whole black peppercorns, pickling spice, whole black peppercorns, celery ribs, Himalayan salt, onion, a large carrot, and two garlic cloves.
You can add all this together, then simmer for 1-1 ½ hours or until it is to your liking. 
Even though this is considered a vegan recipe, there are natural ingredients inside, and it is ideal for paleo diets where you may struggle to get vegetables into your recipes (see also "10 Best Healthy Paleo Recipes To Try Today").
You'll find antioxidants and a broth mixture that has a soup-like consistency. 
All you need are four large carrots, three medium sweet potatoes, 6 cups of premade bone broth, one diced onion, coconut oil, lemon juice, chopped dill, chopped parsley, garlic powder, turmeric, ground ginger, green beans, and zucchini. 
If you don't like the idea of these recipes, you can try this one that works best when you use the freshest ingredients that can also be organic, as you'll be using around 3-4 lbs of salmon fillet.
You can melt fat in a pan, then add in your vegetables and thyme, which will sweat them so you can make them softer, which makes them easier to work into this recipe.
As well as this, you can poach the salmon, which is a good way of adding flavor and texture to it. 
Also known as Tuscan soup (see also "10 Tasty Paleo Soup Recipes You'll Love"), you have a paleo version of this classic soup as parsnips and coconut cream find their way into this soft and creamy recipe that is also dairy-free.
You can add seasoned ground pork to create a warm and meaty flavor.
Once the pork has browned, you'll immediately notice the seasoning, as it has basil, garlic powder, and fennel seeds. Once all cooked and covered for 25 minutes, you can add other spices like chili flakes for more heat to the recipe. 
This is a good recipe for those who want a meal with a few textured layers and works with the broth to create a type of soup that can fill part of a cup and blend well with the other ingredients. 
Like instant noodles, these use zucchini noodles, shredded cabbage, scallions, carrots, jerky stick, shiitake mushrooms, and some beef bone broth. 
A quick 5-minute meal can be made as a snack or a side to a meal, and here you can use one large egg, fish sauce, bone broth or stock, scallion, hot chili peppers, and cilantro leaves.
You can boil your broth and season to give it more of a savory flavor. 
You can whisk the egg and add it to the broth, where it should cook on contact with the broth, and avoid coming out looking overcooked and chunky. Once you do this, you'll find that the cooked egg makes a layer made lighter by the broth. 
If you want a Vietnamese recipe with a bit of a twist, try this paleo pho recipe with zucchini noodles, beef bone broth, onion, ginger root, beef steak, whole star anise, fennel, cinnamon, cardamom, and some fish sauce (see also "15 Best Autoimmune Paleo Recipes To Try Today").
You can broil the ginger root and peeled onion on a bking tray until they come out with dark and crispy layers on the top. With this recipe, the longer you simmer it, the more flavor gets released. 
You can make this classic soup blend creamy by using cauliflower, as well as some ghee, white onion, garlic cloves, chicken broth, broccoli florets, leeks, coconut milk, and some salt and pepper. 
You can sautee the onion and garlic, add your other ingredients and simmer for 20 minutes. Then, you add the coconut milk and put it in the processor, where you can blend until you are happy with the consistency. 
We thought we would finish with something a little different by introducing meatballs as an alternative, so when you add bone broth and nutrient-rich vegetables, you can use this to boost your overall health.
While the recipe says that you can use celery, carrots, white onion, green cabbage, and some garlic cloves, nothing stops you from trying other mixes.
You can make the recipe more appealing to you in times when you may want a simple solution for your next meal. 
The Bottom Line 
These recipes work well because they can be modified to accommodate the paleo diet (see also "11 Best Asian Paleo Recipes To Try Today"), as you can use more natural ingredients, which may even be better for your health.
Bone broths and soups are just a few ways you can make a filling and delicious snack.
You can simply let the broth simmer for a day on low heat, so you have something to use if you are at a loss on what to make next.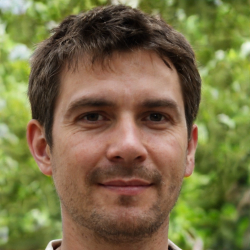 Latest posts by Justin Roberts
(see all)