There's no point focusing on the foods that you can't eat on this particular diet because there are still so many delicious ingredients available. And when it comes to fish dishes there are a whole plethora of options to choose from. 
Healthy food can still be just as delicious as unhealthy food, and each and every one of these recipes goes to prove so. 
If you are in the mood for fish, you'll definitely want to keep reading as we look at some of the most mouth-watering recipes you'll ever see.
And trust me, if you don't tell your guests or family members that these recipes are  Whole30 compliant, they would never guess in a million years. 
So, what are you waiting for? Let's get straight to it. 
10 Delicious Whole30 Fish Recipes 
Tuna is packed to the brim with Omega 3 and tastes super fresh when it is cooked right. And it's definitely cooked to perfection in this delicious recipe.
This tuna has such a gorgeous texture, close your eyes and you'll feel like you're eating filet mignon, just with a much meatier taste. 
Then the salsa is so refreshing. The use of lime juice gives the ahi filets that tangy flavor that will have you desperate for seconds. The peach and tuna also pairs amazingly well. 
Serve with a small side salad for a beautifully balanced and totally tasty meal. 
Now I must admit when I first stumbled upon this recipe, I was a little apprehensive. Fish and tacos? Fish tacos and coleslaw? Really? 
Yes, really. 
Honestly, it very quickly became one of my all time favorite meals. It works so well. And it's something totally unique and different. Great for when you're sick of reusing the same old recipes over and over again. 
These taco-inspired fish meatballs offer a flavor combination that you probably aren't all that used to and it is sure to go down a hit.
Plus, they take just a total of 22 minutes to prepare and cook, so they're quick and simple too. 
This recipe is fine-dining at its best. If you've got any dinner parties coming up, you should definitely consider serving this delightfully scrumptious salmon. Each and every mouthful is bursting full of flavor. 
You get the herbiness almost instantly which is then paired with that lovely lemony citrus flavor that makes it both refreshing and light. The almonds also help to give an extra crunch to the texture. 
I always serve with asparagus, yum, but any of your favorite veggies would do. 
These are always a family favorite, and how could they not be? With their outer crispy and crunchy coating and their soft and tender inside, they are sure to give anyone food-envy. 
They work really great as a fish appetizer but can also be incorporated in any main meal too. I adore serving these up with some Whole30 potato wedges and a few of my favorite vegetables. 
Don't forget your slice of lime to drizzle over the top of your bites to really bring the flavor alive. This twist of a classically comforting dish is sure to go down a big hit at the dinner table. 
Say what? You can be on the Whole30 diet and still enjoy a scrumptious surf and turf? If that hasn't made your day then I don't know what will.
Surf and turf is one of those meals that I've always adored but steered clear of thinking it's far too unhealthy. 
Well not this one. 
Meat lovers rejoice for land and sea come together to make the most deliciously tasty meal for tea.
A juicy steak cooked to perfection (I like mine medium-rare but cook to your liking) paired with crispy bits of Whole30 compliant bacon and moist mouth watering scallops. 
I'm drooling just thinking about it. I doubt I need to convince you any further, so I'll let the recipe do the rest of the talking! 
I just want to take the time to thank whoever invented the air-fryer. They have allowed me to eat many of the naughty foods I had once abandoned.
You get all the flavor, texture, and deliciousness of greasy deep fried food, just without all that fat and calories. 
If fried shrimp is something you miss, then you need to try this air-fryer coconut shrimp. Its melt-in-the-mouth deliciousness is not something easily forgotten. And the skin has that amazing crispy crunch. 
Then can we also just talk about that caribbean-coconut flavor. It is so good! 
On a cold winter's night, nothing can soothe the soul quite like a delightful bowl of soup. And as far as soup recipes go, I must say, this has to be my favorite. It tastes so good but it's also really healthy too, it's jam packed full of nutrients. 
With fish, tons of veggies, and a whole ton of spices and flavorings, this is sure to keep you fuelled through those colder months.
Be warned though, with the additions of ingredients such as wasabi it's certainly not for the faint of heart. It's pretty spicy. 
If you like gentle and mild flavors then this recipe probably isn't for you, sorry. However, if you are a spice handler extraordinaire, then this Bang Bang Shrimp has your name written all over it. 
Succulent pieces of shrimp are bathed in hot sriracha and a spicy cream sauce. I think this is best served on top of a bed of lettuce, but you can definitely play around with its accompaniment should you wish.
I find, though, that the lettuce along with the sesame seeds give the meal that much-need crunch to pair with that crispy shrimp. 
Sometimes, all you're looking for is a really hearty comfort meal that's going to bust your belly. Well, look no further than this Seafood Gumbo. Each and every bite warms your soul and sets your tastebuds alight. 
This recipe uses only the best and freshest shrimp and sea bass, and then adds a whole lot of Cajun and Creole seasonings.
And while this recipe is certainly perfect as it is, I like to add a little bit of cauliflower rice too so that you get that grainy texture that you are used to with a classic Gumbo. 
It's also super easy to make which is always a bonus. No one wants to spend all night cooking, right? 
If you told me there would ever be a fish recipe that would make me no longer miss burgers, I would have laughed right in your face. But it's true. These are so tasty that I would always pick them over beef burgers! 
It's tastier and it's healthier. 
You can serve these bad boys as a starter or you can have them as part of your main meal. They go great on a salad, or you can even wrap them up in lettuce. They also taste great with zucchini noodles too. 
Top tip – don't forget to drizzle with a little bit of lemon juice. It makes all the difference. 
Frequently Asked Questions
Is Fish Whole30 Compliant? 
Yes, all fish including shellfish are compliant with the Whole30 diet. It's a great way to get your fix of protein along with a high Omega 3 intake too. 
Is Canned Tuna Allowed On Whole30? 
Yes, you can eat canned tuna on the Whole30 diet, in fact, it's a great way to ensure you get your protein. However, you do need to be careful of the kind of canned tuna you purchase.
It should not contain any added oils, broths, or preservatives if you want it to be compliant with the Whole30 dietary guidelines. 
What Can I Add To Fish To Make It Taste Better? 
When it comes to fish, you really only need to add a few fresh herbs to get a great flavor. Additions such as thyme or tarragon can go a long way, as can ginger or a marinade of soy sauce. 
What Are Some Of The Healthiest Fish To Eat? 
There are many healthy fish options out there to choose from, but some of the healthiest choices are Albacore Tuna, Salmon, Oysters, Sardines, Rainbow Trout, and Freshwater Coho Salmon. 
Final Thoughts
Don't feel like on the Whole30 diet you are destined to repeat the same few meals over and over and over again. Because that really doesn't have to be the case.
As you can see from the recipes here today, there are tons of delicious meals to be made and each one is completely different from the other.
So no matter what kind of fishy meal you've got a craving for, there should be something here that's got you covered.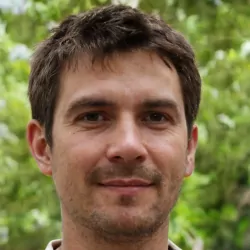 Latest posts by Justin Roberts
(see all)