Flaxseed is a food and fiber crop that is often used to help improve your digestive health. This ingredient is also used to help with issues such as constipation and may even reduce "bad" (LDL) cholesterol levels.
The numerous health benefits of this ingredient make it a popular option when it comes to healthy cooking – especially for things like bread.
However, flaxseed can be used in various ways that might surprise you! From the usual bread and wraps to puddings and pancakes, this ingredient may be more versatile than you originally thought.
If you are on a keto diet, flaxseed is a fantastic ingredient to add. It contains high levels (71%) of fat from healthy omega-3 fatty acids.
In 100g, there are only 3g of net carbs, and 46% of the carbs in this ingredient are non-digestible fibers.
PLEASE NOTE: It is worth mentioning that, while flaxseed has a number of health benefits, it is not for everyone.
Flaxseed should not be eaten by people, especially women, with hormone-sensitive cancers. This is because flaxseed can act similarly to estrogen, which can worsen conditions such as ovarian and breast cancer.
Flaxseed bread is delicious, and something that way too many people are sleeping on. Use your flaxseed to make some of your own bread using a handful of ingredients you likely already have at home.
All you need is almond flour, flaxseed meal, baking powder, salt, eggs, butter, water, and monkfruit allulose sweetener.
The recipe itself is super simple, and you can use the bread for anything you normally would.
Wraps are an important part of lots of cuisines. They are versatile and surprisingly easy to make.
If you want to make your own wraps, but you want them to be healthy and keto, this is a fantastic recipe. Try out some flaxseed wraps that are both keto and vegan-friendly!
To make these wraps, you need onion flakes, garlic powder, ground ginger, turmeric, flaxseed, water, and salt. You probably have everything you need already.
These keto flaxseed crackers can be as thick or thin as you want, and they are perfect for all your usual cracker needs. Slap some cheese on them, or enjoy them with anything else you prefer.
All you need for this easy recipe is some water, black pepper, salt, olive oil, and flax meal. You could also add a variety of ingredients to spice things up a little.
Great options include sesame seeds, sun-dried tomatoes, cumin, Parmesan cheese, dried herbs, and more. Go with your heart, and find something that speaks to you.
Craving something crunchy and quick to make? These keto flaxseed chips are going to hit the spot, guaranteed. All you need is flaxseed, chili powder, onion powder, garlic powder, and water – that's it.
You can make them as big or small as you like, and even add extra seasoning if you feel like something a little different. It's all up to you, but this recipe is not one to skip if you want a healthy crunch.
Love shortbread cookies, but want to keep things healthy and keto-friendly? This recipe is going to be a winner in your house.
They are nut-free, grain-free, gluten-free, and vegan-friendly. In other words, they are perfect for everyone.
In 20 minutes, you can have these warm cookies ready to enjoy. Make sure you have golden flaxseed, coconut sugar, coconut oil, water, and salt at hand.
You can also add spices like cardamom, ginger, and cinnamon if you want extra flavor!
Muffins are a classic, and it's nearly impossible to do wrong with them. These golden flaxseed keto muffins are going to blow your mind – especially when you see how easy they are to make!
Some ingredients that the recipe calls for are as follows: lemon juice, eggs, coconut flour, chopped pecans, and a handful of other things you probably already have in your house.
Oatmeal has always been one of the ultimate healthy breakfast foods. It's delicious as-is, but adding flaxseed to it can only make it better. This recipe hardly takes any effort at all, and it is incredibly easy.
All you need is your favorite sweetener, cinnamon, salt, milk, flaxseed, and nuts of your choice! There's nothing more to it, just take a look at the recipe.
This pudding will need at least an hour to chill and thicken, but it's best if you can leave it in the fridge overnight.
To make this, you only need some ground flaxseed, unsweetened coconut milk, maple syrup, vanilla, and a little salt.
Simply throw everything together and stir it together, wait, and enjoy! It doesn't get any easier than this.
Pancakes are a great way to start the day, so of course you want a healthy flaxseed recipe!
This quick and easy recipe only calls for eggs, flaxseed, unsweetened almond milk, lemon juice, and a few other simple ingredients. You probably have everything you need lying in your kitchen.
Want to enjoy a healthy cake with all your favorite flavors? This easy and tasty keto Hershey's chocolate flaxseed flour cake is going to be unforgettable – and you only need 35 minutes!
You are going to need coconut milk, water, vanilla extract, a sugar substitute, eggs, flaxseed, instant coffee, cocoa powder, and a handful of other ingredients.
You will be surprised by how easy this recipe is, and you will never look back.
Looking for a healthy pudding to dig into in the morning? This delightful chia and flaxseed pudding with vanilla or chocolate collagen is going to blow you away.
You can enjoy this recipe in the morning to start your day, or you can wind down in the evening – whichever works for you!
The ingredients needed for this recipe are super simple. All you need is some unsweetened almond milk, chia seeds, ground flaxseeds, vanilla or chocolate collagen, and some ground cinnamon.
Love peanut butter and cookies, but want to keep things healthy for a keto diet? Take a look at this peanut butter and flaxseed cookie recipe!
You only need around 20 minutes from start to finish for these tasty cookies, and you will never look back.
To make these cookies, you need to get your hands on some erythritol (or a different sugar substitute), ground flaxseed, butter, vanilla extract, salt, baking soda, and peanut butter – that's it!
Got half an hour, and you are craving cookies?
To keep things healthy and keto, you can make these easy and delicious flaxseed breakfast cookies – no oil needed! The best part is, you only need five simple ingredients to get the job.
Flaxseed, non-dairy milk, unsweetened natural nut butter, and maple syrup are the base ingredients for these cookies.
dditional ingredients may include raisins, vanilla extract, and cinnamon if you want some extra flavor.
This easy keto almond flour and flax cookie recipe is going to become a household favorite in no time. They are easy to make, and super simple, so everyone in the house can help out.
Get this ready to go in 20 minutes, with just a handful of ingredients. All you need is some water, eggs, baking powder, flaxseed meal, almond flour, stevia (or another keto-friendly sweetener), and sea salt!
And in the morning… you're going to make waffles. Flaxseed waffles, to be precise!
This delightfully easy recipe only needs a handful of ingredients: unsweetened almond milk, vanilla extract, butter, eggs, cinnamon, salt, baking powder, flaxseeds, and your favorite sugar substitute.
In 20 minutes, you can have the ultimate breakfast (or dessert) ready to go. Enjoy these waffles with some keto-friendly fruit, and you will not be able to get enough of them.
Final Thoughts
Flaxseed has numerous potential health benefits, and this ingredient's omega-3 fatty acid levels make it fantastic for a keto diet.
With that being said, we recommend anyone with hormone-sensitive conditions avoid flaxseed since it can act similarly to estrogen.
If you do not fall into that category, then there is nothing stopping you from enjoying flaxseed as part of your keto diet. Not only is this ingredient tasty and easy to use and incorporate, but it is very versatile.
You do not need to stick to flaxseed bread or wraps if you don't want to!
There are so many other options to experiment with and enjoy. Just try out some of the recipes we mentioned above, and find out which ones are your favorite.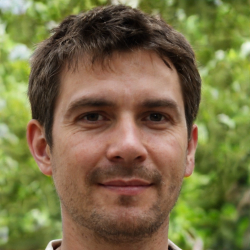 Latest posts by Justin Roberts
(see all)