There are a lot of unusual food ingredients that are key to the keto diet. These include things like avocados, turnips, flaxseeds – and sardines! 
Sardines are an important part of the keto diet for many reasons. First, they are an excellent source of protein, but they are also full of healthy fats to help provide you with plenty of energy.
The best part is that sardines are totally carb-free – so they are literally perfect for the keto diet! 
However, a lot of people are inexperienced with cooking with sardines and struggle to think of delicious ways they can incorporate sardines into their new diet. 
So, if you are struggling with ideas for keto-friendly sardine recipes, this is the place for you. Here are the 15 best keto sardine recipes for you to try.
Check them out in the list below, pick out the ones that appeal the most to you, and give them a try today!  
First, let's start with a super easy way to cook sardines. This recipe will show you how to correctly pan fry sardines so you can cook them for any kind of meal you have in mind. These can be eaten alongside a side dish or two, or eaten as a snack. 
By following this recipe, you will be able to whip up some tasty pan-fried sardines for any occasion no matter what kind of meal you are planning. You will have the basics covered! 
A go-to keto recipe for sardines is the classic fish cake! 
Fish cakes, or fish fritters as they are sometimes called, are fried fish mashed into patties together with lots of herbs and seasoning.
These patties are cooked over super-high heat and can be served alongside a ton of other keto-friendly veggies like lettuce, avocado, and more.  
You can enjoy your sardine fish cakes as part of a larger, filling meal, or cook them up as a light snack during lunch. They are quick and easy to make and delicious to eat – so this recipe is one of the best ways to bring sardines into your keto diet! 
This recipe will show you how to make a type of tomato-based risotto with sardines. Risottos are usually avoided in a keto diet because rice can contain a lot of carbs but this recipe uses cauliflower instead, giving this dish a rice-like texture with way fewer carbs! 
The end result is a delicious, slightly spicy cauliflower-based risotto with plenty of flavors of rich tomato and sardines. It's comforting and super filling – so it's a great recipe to try out! 
Sardines can be worked into a very simple salad to make a light lunch, and this recipe is one of the quickest and easiest to follow.
It shows you how to make a Mediterranean-inspired salad that both uses sardines and is suitable for those following the keto diet. 
It's zesty and smokey thanks to the addition of lemon juice and deli meat (or the keto classic, bacon). The sardines also increase the protein content while also making the salad super filling – so it's perfect for a quick lunch! 
Another Mediterranean-inspired keto dish is this recipe for a sardine and broccoli tray bake. 
Although sardines and broccoli make up the main body of this filling, cozy tray meal, there are a ton of other flavors and textures thanks to the other additional ingredients. These include juicy cherry tomatoes, crunch pine nuts, parmesan cheese, seasoning, and more. 
This recipe is a great one to try out if you want a filling lunch you can cook beforehand and take it with you – or make a larger batch to divide up and share as a filling dinner! 
Wraps are a go-to lunch option that's super easy and versatile. This recipe will not only show you how to make a sardine-rich wrap salad filling but also how to use green leaves for your wrapper substitute instead of carb-rich bread! 
Zucchini noodles, or 'zoodles', are a great keto-friendly alternative to traditional noodles or spaghetti – and they also taste amazing when paired with sardines! 
This recipe creates a type of keto-friendly pasta dish that also uses sardines, capers, and tomatoes to make a delicious and filling meal.
If you miss classics like spaghetti bolognese, then keto sardines with zoodles are the next best option open to you! Just follow this easy recipe to make it for yourself! 
Avocados are a huge key part of the keto diet. They are rich in fat (along with a ton of other important vitamins) and low in carbs, so a lot of people on the keto diet try to incorporate them as much as possible into their diet. 
They also taste great when paired with sardines so this recipe is definitely one you will want to try at some point.
Sardine stuffed avocados offer you all the nutrients you need in a filling meal, and the extra flavors brought by the spring onion and lemon juice make this meal bright, vibrant, and zesty! 
Another key part of the keto diet is eggs. Eggs do not have any carbs in them but they instead offer plenty of fat and protein.
This makes them a great option for breakfast food – and so are sardines! As a result, a lot of people on the keto diet combine these two ingredients together to make a delicious breakfast! 
This recipe will show you how to do just that. 
Stews and soups are great comfort foods but they're also great for their versatility as you can pretty much throw anything into a stew, and it will work! This is also the case for sardines – they can be used to make a delicious tomato-based stew that is great for those on a keto diet. 
Just follow the recipe above to learn how and give it a try! You will be left with a tasty sardine stew that can be enjoyed on cool, rainy days at lunch or dinner! 
Let's try a keto sardine recipe that is a little unusual – sardine dip! 
This recipe will show you how to make a delicious sardine-based dip for your veggies. This way, you can not only add a bit of protein to your snacks but a ton of additional flavor too! It's perfect for veggies and roasted veggie chips, so try it out! 
This keto recipe will show you how to make a delicious, filling meal that can be enjoyed at any time of the day. Sardines on toast is a classic breakfast meal but obviously, toast contains way too many carbs to be allowed on a keto diet. 
This recipe swaps out the bread for some cauliflower instead so you can still enjoy this classic breakfast meal while keeping in line with your dietary needs. Awesome! 
Sardines can be the main dish in your meal, but why eat them plain when you can add a delicious keto-friendly sauce over the top? 
This recipe will show you how to make a tasty main dish of sardines and spicy keto salsa. This way, you can have a delicious balanced meal that contains other classic keto ingredients such as avocado and tomatoes.
It's light and refreshing and can be eaten as a light lunch, or joined by a side or two to make a hearty main dinner. 
Tostadas are a classic Mexican dish you don't need to leave behind as you switch to a keto diet. This recipe will help you make a keto-friendly version of tostadas with sardines so you can get all the nutrients you need in this tasty meal! It's perfect for a light lunch or a late snack!
Puttanesca is a popular type of pasta sauce that is incredibly rich and flavorful thanks to its wide range of ingredients. These include tomatoes, olives, capers, and artichokes. It's zesty and tangy and works great with seafood – including sardines. 
This makes sardine puttanesca a super tasty keto meal for you to try out. Although you will need to gather a bunch of different ingredients, they all work together to create a delicious, hearty meal.
Of course, pasta is off the menu in a keto diet but the sardines more than make up for their loss and provide plenty of nourishment. 
Final Thoughts
Sardines are an important source of protein for those on a keto diet as they are completely carb free, making them an ideal ingredient for your meals. 
If you want to add more sardines to your keto diet, then check out the list above. Read through your options, pick out the ones that best suit your tastes and needs, and give them a try! Good luck and happy cooking!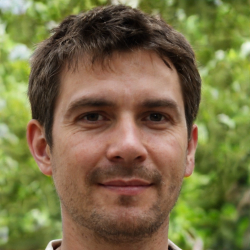 Latest posts by Justin Roberts
(see all)