Broccoli unfairly gets judged as being a bit of a boring vegetable, but once you know how to cook with it properly, you will soon see that it's actually one of the best vegetables. 
It's incredibly healthy and when you have some creative ways to make it, it is super delicious too! If you are following a keto diet, broccoli is a great vegetable for you to start using in your meals. 
If you are interested in using broccoli in your keto-friendly meals but don't know where to start, then you have come to the right place!
We have put together a list of 15 of the very best keto broccoli recipes that you will absolutely love! 
15 Best Keto Broccoli Recipes To Try Today
Broccoli is perfect for keto diets because it is full of minerals and nutrients that you might be missing out on, and it is also low in calories and carbs so you don't have to worry about breaking your diet. 
Below, you will find lots of delicious keto recipes that include broccoli as the main ingredient and you will definitely find your mouth watering at each one! 
For the first recipe, we have this absolutely fantastic broccoli keto quiche. It is a wonderful recipe for anyone who is looking for a dish that is completely meatless, while also being 100% keto friendly. 
This recipe might seem like it would be difficult to make, but once you make it for the first time, you will see that it is actually quite easy!
This broccoli keto quiche is absolutely jam-packed with flavor and because it is crustless, it actually has fewer carbs and calories! 
Garlic chicken is already a wonderful dish by itself, but when you include broccoli and spinach it just becomes even better!
This recipe is incredibly keto-friendly and it only takes 15 minutes to prep and make, which is perfect for those days when you just want something quick and easy. 
The garlic chicken is juicy and cheesy and the whole dish is made in a single pan, so there is hardly any cleanup on top of the dish tasting so good! 
Here is a fun recipe to make when you want something a bit more like junk food, except it's pretty healthy and tastes absolutely fantastic!
These broccoli fritters are made with minimal ingredients, so they are super easy to make and they aren't very heavy on carbs and calories. 
The addition of cheddar cheese is what really takes this recipe to the next level though and you will absolutely love them! 
Most rice bowls are not keto friendly, so you've probably been missing out on them for a while.
But when you try this keto beef & broccoli rice bowl, you will be super happy with the fact that you can bring them back into your diet! 
The beef and the broccoli pair incredibly well with the miso dressing, and this rice bowl is full of delicious flavors. It's also nice and filling without being too carb dependent, so you can enjoy this dish completely guilt-free. 
Casserole is one of the best comfort foods out there, but unfortunately, most of them are not keto-friendly. However, this particular dish is definitely keto-friendly!
Because this casserole is loaded with cheese it is incredibly creamy and the broccoli adds a refreshing crunch. 
What makes this dish even better is that you only need 6 ingredients to bring it to life, some of which include broccoli, garlic, broth, and cheese, and it tastes absolutely divine! 
This recipe might seem like it's a bit boring at first, but once you actually try it, it will become a popular side dish for you and the whole family!
It is so simple to make and the lemon and garlic really take the broccoli to a whole new level. 
This is a great recipe to have on hand whenever you want to add a bit more to your main dish without breaking your keto diet. 
You can still have snacks when you are on a keto diet, and these keto broccoli nuggets are perfect! Most broccoli nugget recipes will call for you to steam the broccoli, but in this recipe, you will be skipping that stage altogether! 
Skipping the steaming stage will keep your broccoli firm and stop it from going soggy, which is exactly what you want for broccoli nuggets.
They are crispy and incredibly morish, so don't be surprised if you finish a whole plate of them in one sitting! 
Soup is always great on those nights when you need a bit of extra comfort and warming up, and this keto broccoli cheddar soup is no exception!
It is incredibly filling and full of delicious flavor, you won't be able to get enough of it. This is one of those recipes that you will hardly be able to believe is 100% keto-friendly, but it definitely is!
You can enjoy it completely guilt-free and the whole family will enjoy it, regardless of if they follow a keto diet or not! 
If you have never tried roasted broccoli before, then you are in for a real treat! Somehow, roasted broccoli just holds so much more flavor and when you add in the parmesan, you will be absolutely blown away by the results! 
The broccoli in this dish is seasoned with lemon pepper, garlic, and parmesan, and all of these flavors come together to create a dish that you won't be able to get enough of.
This recipe is so easy to make as well and doesn't take too long, so it's perfect when you want some comfort without having to put too much effort into making it. 
This recipe is absolutely delicious and perfect for anyone who is on a keto diet and missing some of their favorite foods.
The chicken and the broccoli are perfectly seasoned and full of flavors you probably haven't had in a little while! 
This recipe is so easy to make as well, and along with being extremely low in carbs, it can be ready in 30 minutes, so you can enjoy it sooner rather than later. 
Broccoli salad might sound a bit boring, but once you try this variation, you will find yourself eating it again and again!
Along with broccoli, of course, some of the other ingredients included in this salad are bacon, red onion, walnuts, and shredded cheddar cheese. 
This recipe is incredibly versatile, so don't be afraid to experiment with the ingredients a little bit and make it more personal to your own tastes! 
Here is another roasted broccoli recipe that you are going to absolutely love! The soy sauce gives the broccoli a whole new flavor profile and you really won't be able to get enough of it once you try it for the first time. 
You only actually need five ingredients to bring this recipe to life, and aside from broccoli and soy sauce, you will also be using sesame oil, sesame seeds, and olive oil.
This recipe will quite easily become one of your favorites and it works wonderfully as a side dish. 
Not all keto broccoli recipes have to be vegetarian, there are plenty of meat dishes that work just as well, and this keto beef and broccoli recipe really proves that!
This recipe is super easy and quick to make and you can make it all in one pot, so there will be hardly any cleanup that you need to worry about. 
The beef is juicy and full of flavor and it pairs incredibly well with the broccoli, you won't be able to get enough of it! 
If you like the idea of a broccoli casserole but the other recipe felt a bit too plain, then try this one instead! Not only do you get broccoli and cheese, but you also get cauliflower and bacon too! 
It's hard to believe that this recipe is keto-friendly, but it definitely is! 
And finally, we have one more quiche for you that has the wonderful addition of bacon! Because this quiche is crustless, it means that there are far fewer carbs, but it still tastes just as good! 
You will love everything about this broccoli and bacon quiche! 
Conclusion
Broccoli and keto dishes don't have to be boring, and these recipes really prove that! You will absolutely love all of these recipes when you try them for the first time, so take your pick and have a go at making them today!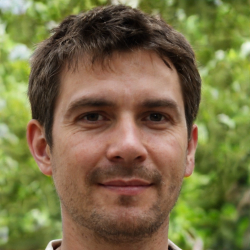 Latest posts by Justin Roberts
(see all)