If you are not big on cooking, then it can feel like the keto diet is not for you.
Because there are so many restrictions, a lot of people on the keto diet take to making their own food from scratch – but this can be a problem if you don't have a lot of time to spend in the kitchen, or simply hate cooking. 
However, you don't have to do this. There are a lot of great ways you can shorten certain recipes and one of the most popular is to use canned meats, like canned chicken, instead of fresh.
There's very little difference in taste and canned chicken comes fully cooked so there's no chance of you getting food poisoning and it can speed up your cooking times. 
If you want to try cooking with canned chicken, then here are the 15 best keto recipes for you to try! Just swap out the fresh chicken for canned and you're golden! 
Let's start out with a classic – chicken nuggets! 
Chicken nuggets are a great keto recipe to try out because it's very quick and simple, and suitable for kids too!
They're filling and tasty and go with a bunch of sides to make a light dinner. You can use fresh chicken in this recipe but canned chicken also works just as well – so why not give it a try?
One of the world's go-to chicken dishes is a tasty chicken curry. 
Chicken curries are rich in flavor and aroma, are delicious, and are filled with a ton of nutritious ingredients.
They're also pretty quick and easy to make – especially when you are using canned chicken instead of fresh! 
This keto chicken curry recipe cooks the chicken first but you can pretty much skip that step.
Just start out by mixing the ingredients together in the pan on low heat – there's no need to brown the chicken first because your canned chicken is already pre-cooked!
It's just a matter of warming it up with all the other ingredients. 
Cheeseburgers are a very popular dish around the world but one of its popular alternatives is the chicken burger.
This recipe here will show you how to make delicious chicken burger patties out of canned chicken so you can make your own keto-friendly chicken burgers. 
Of course, you will need to find another recipe to help you with the rest of the burger – but you will have the patties mastered if you just follow this recipe here. It's easy! 
A lot of people love a bowl of chicken soup during the colder seasons, especially when they're feeling low or sick.
Luckily, you don't have to leave this ultimate comfort dish behind when you switch to your keto diet as this recipe will show you just how to make your own! 
Making keto chicken soup is super easy and using canned chicken means that you can cut down on the cooking time.
Of course, you still need to wait to make sure the other ingredients are all adequately cooked – but at least you don't have to worry about food poisoning!  
Another super comforting dish is a classic chicken casserole. They are rich, cheesy, and super easy to make – so it's a go-to keto dish for a lot of people. 
This recipe is one of the best keto chicken casserole recipes out there because it adds a ton of delicious ingredients that completely elevate it.
This includes plenty of spices and seasoning for the sauce (and tons of cheese, which is always a win) to scallions and bacon bits used to add a bit of variety to the texture. 
Because you are using canned chicken, there's no need to sit around and wait for the chicken to cook in the first step – you can skip it and dive straight in with making your casserole! 
Salads are a must for those on keto diets because they are great side dishes that are filled with all the nutrients and vitamins you need to stay healthy – plus, they are super low on carbs!
However, some salads are more filling than others and this recipe here will show you how to make a delicious keto chicken salad with canned chicken. 
Not only is it quick and easy to make (thanks to the canned chicken), but it's a great option for a quick lunch or as a filling side for a larger evening meal. 
Another great chicken salad recipe to try is this recipe for a keto Thai-style chicken salad. 
It's just as quick and easy to make as a regular chicken salad but has its own unique flavor. It is also made using canned chicken so it's budget-friendly and super simple to make all on your own.
If you're not a great cook but still want a salad side that is super tasty and original, this is the recipe for you.
Everybody loves pizza but traditional pizza is definitely not something you can eat on a keto diet!
Luckily, there are a lot of recipes out there that make keto-friendly pizzas so everyone can still enjoy this classic dish no matter their dietary needs. 
This recipe here is for a keto-friendly chicken pizza.
Once you have the pizza base and sauce nailed, you can go nuts with the toppings and go off-recipe – add your canned chicken and any other toppings you'd like such as bacon! 
This Mexican dish is a great lunch or snack option for when you are on the go, and they're super easy to make too.
This keto-friendly recipe only requires three ingredients and about five minutes of your time to make enough chicken taquitos to fill your stomach. 
Of course, you can add extra ingredients to help really fill up your chicken taquitos but if you just want a quick and easy snack that uses up your canned chicken, this recipe has got you covered. 
Stuffed peppers are a delicious way to enjoy a fun, unusual meal – and they are great for those on a keto diet. They can be stuffed with all kinds of ingredients including canned chicken. 
To make your own keto chicken-stuffed peppers and have a fantastic meal (either alone or with others), then follow the recipe above.
Not only are your sweet peppers filled to the brim with chicken but they're also super cheesy too! 
Stir fry is a quick and easy meal people love to whip up no matter what their dietary needs are – and this recipe will show you how to make a delicious keto-friendly chicken stir fry in no time at all! 
Using canned chicken can speed things up even more.
You can still leave the chicken to marinade in the stir fry sauce but because the chicken is already cooked, you can add it in a little later with enough time to heat it up and cook in the delicious marinade! 
This recipe is an unusual one that a lot of people have never tried before – so if you want to try something new, then this is the recipe for you. 
Chicken bombs are protein-rich balls packed with all the classic ingredients in a keto diet – cheese, bacon, and chicken.
This recipe adds a bit of Buffalo sauce and ranch dressing to help bind all these ingredients together and to make a delicious protein-rich treat! 
Avocados are a huge part of the keto diet and a great way to add them to your diet is to make avocado boats. 
Avocado boats are a lot like stuffed peppers. You can stuff your avocado boat with a ton of different ingredients – including canned chicken. Just follow the recipe above to make your own! It's super easy!
Do you love Mexican food but find that it takes way too long to prepare and cook? 
This recipe for keto-friendly chicken quesadillas is easy to follow and will help you make a batch of quesadillas in no time at all.
Just use canned chicken to skip one of the longer steps of this recipe – and you will have your quesadillas in no time! 
A lot of people say goodbye to pasta dishes when they switch to a keto diet but they don't have to – there are plenty of ways to make keto-friendly versions of classic pasta dishes like the classic carbonara. 
This recipe uses canned chicken to help make a tasty chicken carbonara that tastes just as good as the traditional version! Try it out! 
Final Thoughts
There are lots of ways you can use canned chicken to make a quick, tasty, and keto-friendly meal! Just check out the options above, pick out your favorite recipes, and give them a try!
Good luck and happy cooking!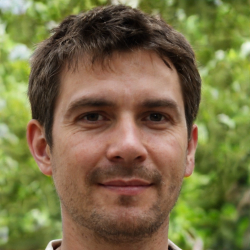 Latest posts by Justin Roberts
(see all)