A world without chocolate is a world not living, in my opinion anyway. And just because you're following a keto diet doesn't mean that you should have to endure the world's worst goodbye. 
And in fact, there's absolutely no need to, either. 
As you'll find in this article, there are so many keto-friendly recipes that ensure you can get that creamy delicious chocolate fix. These recipes are all so good you'd never even realize they were diet friendly whatsoever. 
So, if you want to defy the odds and literally have your cake and eat it too…keep reading! 
15 Indulgent Keto-Friendly Chocolate Recipes
Are you a fan of super sticky and sickly chocolatey brownies? Of course, you are, who isn't? Well, you won't have to compromise on your Keto diet thanks to these bad boys. 
You could honestly put these next to the real deal, and no one would suspect a thing.
Thanks to the dutch cocoa and unsweetened cocoa powder in this recipe, they still have that rich and moreish chocolate flavor just without all the carbs!
Yep, these super indulgent tasty treats come in at just two net carbs each and are actually filled with healthy fats and fiber. 
These decadent bites are the ultimate treat, and they make for the perfect homemade present too. Chocolate cravings be gone, because this dessert is sure to satisfy. 
And what's more, they're actually quite healthy too. Who said healthy food didn't taste good? 
You'll have a burst of rich caramel flavor intertwined with dark chocolate and just a hint of sea salt. And the texture is unbelievable – a super soft center with a hearty outside crunch.
But bakers beware – one pop and you'll struggle to stop. These are seriously addictive. 
If you're trying to stick to your diet during your birthday, don't skip out on the cake, it's the best part. Instead, just opt for this recipe instead. 
This guilt-free cake tastes amazing and will definitely holdyou feeling like there's a reason to celebrate. And hey, if you're not turning a year older, there are no rules with cake. You can eat it anytime.  
The chocolate cake is rich and moist and the buttercream frosting is as creamy and delicious as ever! 
Whether you want a slightly sinful breakfast or a super sweet snack for the afternoon, these amazing chocolate donuts will come to the rescue.
And with just 3g of net carbs per donut, they're a great option for those on Keto! 
The donuts are so moist and chocolatey and the glaze just adds a little extra excitement. And of course, you can't forget the chocolate sprinkles! 
No matter your age, you never grow out of your love for cookies. Those delicious soft-centered baked goods take you back to your childhood and a happier time.
Life can never be bad when your house is filled with the scent of freshly baked cookies. It's an experience nobody should be deprived of no matter what their diet is. 
And these cookies taste amazing. They're soft, chewy, and crisp on the edges but tender inside. Everything a cookie should be. 
Death by chocolate cheesecake probably sounds like something forbidden to anyone on a diet…but not this one. This super indulgent and decadent chocolate cheesecake is actually super low-carb! Yay! 
With a crunchy chocolatey base, a smooth and velvety filling, and a creamy chocolate topping, you'll definitely get your fill of that rich and delicious chocolate flavor. 
So, if you're looking for the ultimate chocolate pudding to put your cravings at bay, this is the one for you. 
We understand that sometimes when you've got that craving for chocolate it's for the actual chocolate itself. On those days when you just want to sink your teeth into a bar, a chocolate-tasting dessert simply won't do. 
Luckily, you can make your very own low-carb chocolate bars from the comfort of your own home. Sweet and creamy, this chocolate bar tastes like the real deal too. 
Fudge is the perfect treat for any time so feel free to make this year-round, but we always notice that fudge seems to come out of the woodwork during the holiday times.
And it's heartbreaking to walk around all those stores selling inventive flavors knowing you can't try them. 
At least with this recipe, you can satisfy those Christmassy fudge cravings at home. And this recipe is spell-binding. It's so chocolatey, rich, and moreish. And it doesn't melt away in your hands like most other recipes tend to. 
If you favor a bit of fudge then this chocoholic recipe is definitely for you. 
Who knew three ingredients could ever taste so good? Chocolate and peanut butter are a match made in heaven and this super scrumptious recipe only goes to prove it.
And if it weren't already easy enough, it only takes five minutes to prepare! 
They are packed full of all the delicious flavors you can expect to find in the store-bought options just with a fraction of the carbs and sugar.
So don't let those commercials tempt you… they are so much better when they're homemade with a bit of love! 
On a hot summer's day, there's nothing better to cool you down than a devilishly decadent scoop of ice cream. And I'm not talking about some fairly-reminiscent subtle flavor of chocolate.
I'm talking super rich and oh-so-creamy. And that's exactly what you'll get with this stunning recipe. 
No guilt is included with this delightful dessert either. It's keto-friendly and just 226 kcal per serving. Just be sure to make it ahead of time as it'll take you a total of 6 hours and 35 minutes to serve!
If you're looking for a show-stopping dessert to serve at your dinner parties, then look no further than this delicious tart.
With a crumbly pie crust and a rich and delightful ganache filling, it would fit in at the highest-end patisserie.
And it actually contains as little as six ingredients and takes just 20 minutes to make – don't worry I won't tell if you don't. 
Breakfast in bed? The only correct answer for your choice of food is waffles, obviously. And these chocolate waffles are keto-friendly and seriously scrumptious. These are an amazing option for brunch too.
They taste so naughty but they're actually so nice (in terms of health and taste.)
And with just six ingredients and a total cooking time of just 10 minutes, there's never been a better excuse to get your crunchy and crispy chocolate fix. 
If you get hit with an intense and sudden need for chocolate, then never fear the answer is here in the form of the best chocolate mousse recipe to ever exist. 
This tastes so good and can be whipped together in a flash. All you need to do is add all your ingredients to the bowl and get mixing. Simple as that. 
You can adjust the amount of sweetener and cocoa powder to suit your taste, but keep in mind that this is a super rich dessert so a little goes a long way! 
Everyone adores smores, right? They remind you of nights camping in exotic locations huddled in a blanket around a campfire. And a desert that comforting should be off-limits to no one. 
And luckily, that's the case! 
This Keto-friendly smores bar recipe has all the rich chocolate, ooey and gooey marshmallow, and graham cracker flavor of your classic campfire treat. Just with carbs! 
And what's best is that they can be whipped together in just fifteen minutes! 
When the chocolate craving calls, I can't think of a better way to satisfy it than with a chocolate cake that also oozes a rich and sticky molten chocolate center. It's making me hungry just thinking about it. 
This delightful dessert can be created with just 6 ingredients in 20 minutes too! Pretty impressive. 
This guilt-free, sugar-free, and low-carb cake is so moist and rich on the outside and then as soon as you tear through the center it oozes a rich chocolate that will tantalize your taste buds. 
Final Thoughts
I said it before, and I'll say it again, what kind of life would it be if you couldn't enjoy a rich chocolatey dessert from time to time?
Regardless of your diet, you should still allow yourself to enjoy the foods that you're eating and nothing should be completely forbidden. 
And as we all know, chocolate and sweet cravings are impossible to ignore. Thankfully, as you've learned from this article, you don't have to break your diet to enjoy a decadent dessert. 
Regardless of which of these recipes you try first, I can guarantee there will be licked lips and full bellies all around!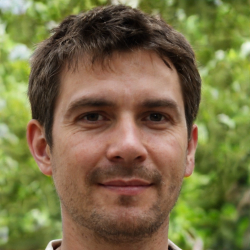 Latest posts by Justin Roberts
(see all)