If you adore sweet treats, then you will likely love baking cookies. These baked snacks come in an assortment of different flavors.
Luckily, if you are following a keto-friendly diet, you can continue to eat cookies. These are the best cookie recipes that are suitable for people on a keto diet.
Chocolate chip cookies are a popular treat. This keto recipe can help you to make delicious chocolate chip cookies with the perfect texture. They are soft and chewy with a slightly crunchy element.
One of the benefits of this recipe is that you cannot tell that they are free from sugar. Thanks to the use of chocolate, they still have a super sweet taste. Dark chocolate has been used to provide a deeper flavor.
These chocolate chip cookies are far from dry thanks to the use of double cream, which ensures that they remain moist.
These cream cheese keto cookies are super simple to make. As a consequence, they are ideal for bakers who want something quick and easy.
The flavor of these cookies is not overly complex, but they are nonetheless a tasty snack that is hard to resist.
They have a buttery taste with a subtle hint of vanilla, meaning that most people will adore the taste of these delicate cookies.
Another reason to love this recipe is that it provides a list of variations that you can try. This will include adding ingredients like citrus and caramel to the cookies to boost their flavor.
Peanut butter is an incredibly popular cookie flavor. It's not hard to see why. There's just something so enticing about this sweet and nutty flavor. Ideal for peanut butter fans, these keto cookies have a succulent taste.
These peanut butter cookies are budget-friendly to make, as they require just 4 ingredients.
Namely, all you will need is peanut butter, eggs, sweetener, and salt. There is an optional fifth ingredient in the form of cinnamon, which is a worthwhile addition if you want to give the cookies an earthy taste.
These red velvet cookies are incredibly striking. They have an amazing aesthetic thanks to their vibrant red hue, which has been contrasted nicely with the pale cream cheese icing.
Anybody who sees these keto cookies will be instantly impressed by them. Thanks to this red hue, these cookies are ideal for the festive period.
This icing perfectly complements the rich cocoa flavor of the cookies. Due to the addition of coconut flour, these scrumptious cookies also have a nutty undertone.
Cream cheese has been added to the red velvet cookie batter, ensuring a soft texture that is pleasant to eat.
White chocolate is the perfect ingredient for people that love sweet treats. This recipe brilliantly combines white chocolate with macadamia nuts to create beautiful keto-friendly cookies.
These white chocolate and nut cookies have a luxuriously soft texture that works wonderfully for the recipe. Maple extract is a marvelous addition to this recipe, as it provides a uniquely complex flavor.
If you enjoy pairing chocolate with nuts, you will find this recipe irresistible.
With this recipe, you can bake super straightforward salted caramel cookies that are incredibly tempting.
The cookies have been covered in a delicious drizzling of caramel sauce, which pairs elegantly with the spiced cookies. This spiced and earthy flavor is thanks to ingredients like cinnamon and brown sugar.
Thanks to this drizzling of caramel sauce, these cookies look almost too good to eat. Ready in just 17 minutes, these salted caramel cookies are fast to make.
If you prefer a more fruity taste to your cookies, then you will adore these luscious lemon cookies. These cookies have a powerful lemon flavor thanks to the use of lemon juice and zest.
As a result, the cookies have a tantalizing tangy and zesty taste. This lemon flavoring makes this the perfect recipe for the spring or summer.
These lemon cookies have been fantastically finished with a simple lemon glaze, which ensures that these mouth-watering cookies are super moist. Not to mention, it ensures that the lemon flavoring is powerful.
If you love lemons, why not make these indulgent keto lemon cookies?!
Are you a chocolate lover? If so, these double chocolate chip cookies are ideal for you. These indulgent cookies are loaded with chocolate, creating a rich and sweet taste.
Moist and chewy, these chocolate chip cookies are keto and gluten-free.
Paired with the chocolate flavoring, these cookies also have a nutty twist. Macadamia nuts have been added to enhance the richness of these chocolate cookies.
These soft cookies have a melt-in-your-mouth texture, especially thanks to the addition of chocolate chips.
Coffee lovers will adore these decadent cookies. Made with espresso, these cookies have a powerful coffee flavor.
This coffee flavoring has been beautifully paired with chocolate, thus mimicking a mocha coffee. This flavor gives the perfect balance of bitter and sweet.
The flavor of these coffee cookies is made even deeper thanks to the addition of vanilla extract.
Delicious toppings have also been added to add a unique flavor and texture to these cookies. Namely, chocolate and almond are terrific toppings for these incredible cookies.
If you appreciate citrus flavorings, lemon is not the only flavor that you can use. These charming orange shortbread cookies are truly irresistible.
The use of fresh orange juice has given them a zesty flavor that will pair well with a refreshing drink. Enhanced by vanilla extract, these orange tones are truly tantalizing.
These shortbread cookies are amazingly aromatic. They have an appealing citrusy scent. Ready in just 35 minutes, these outstanding orange shortbread cookies are ideal for bakers who crave an easy recipe.
Not all cookies need to be super sweet. For instance, these oatmeal raisin cookies feel a little milder and healthier than other keto cookie recipes.
Though some oatmeal cookies can be bland, this recipe is fantastically flavorsome thanks to the addition of cinnamon. They taste earthy and spiced, making them ideal for the autumn or winter seasons.
An additional benefit of this recipe is that it is not only keto, but also low-carb, dairy-free, gluten-free, and low in sugar. Consequently, these oatmeal raisin cookies are suitable for most dietary requirements.
Fantastic for fruit lovers, these raspberry cookies are magnificently moist. These chopped raspberries give them a super sweet and tangy taste. The cookies are super moist and soft, which is the ideal texture.
Almond flour and coconut flour are not only a great way of keeping this recipe keto, but it has also been used to give the cookies a nutty taste.
The raspberry flavoring has also been enhanced thanks to the addition of vanilla extract.
Gingerbread is a gorgeous flavor that perfectly symbolizes the winter season. As a result, these beautiful keto ginger snaps are extraordinary for the festive period. They have a thin and crispy texture that is bursting with a spiced and earthy taste.
Made with ginger and cinnamon, these keto ginger snaps have a strong flavor that cookie lovers will adore.
They are quite simple, but you can add to this recipe by decorating the ginger cookies with whatever icing you fancy.
These cookies have a satisfying snap when you bite into them thanks to their crispy texture.
These strawberry and cream cheese cookies have an adorable aesthetic. The cream cheese cookie dough has been paired with a succulent strawberry sauce.
This strawberry sauce has a sweet taste and a fresh feel. Plus, it is super simple to make, as all you will need is a strawberry sauce, water, and sweetener.
The shortbread cookies have a super soft texture thanks to the use of cream cheese. This cream cheese pairs beautifully with the sweet strawberry flavor.
Strawberry and cream cheese is a popular flavor combination that perfectly sums up the vibe of the spring and summer seasons. This keto recipe brilliantly utilizes the combination.
Lastly, if you appreciate unique flavors, you will love these aromatic keto lavender shortbread cookies. These floral shortbread cookies have an incredibly elegant vibe thanks to the inclusion of lavender.
Thanks to the use of lemon sugar, these cookies also have a subtle zesty undertone. This lemon flavor pairs beautifully with the lavender flavor, creating a distinctive flavor combination.
These keto lavender shortbread cookies will be the perfect addition to an afternoon tea party, especially when served with a delectable cup of tea.
Final Thoughts
Perfect for baking fans, these indulgent cookie recipes are delicious and keto-friendly.
Available in a range of different flavors, there is something for everyone on this list. These fantastic flavors include chocolate, citrus, fruits, nuts, and caramel. So why not start baking?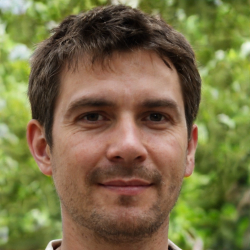 Latest posts by Justin Roberts
(see all)