Spam can be an incredibly versatile meat and it is readily available in grocery stores. Stock up on a few cans as you can use it in so many recipes.
That could be for breakfast with eggs, as a snack when they are fried, or in a bowl with cabbage or cauliflower rice.
Whichever recipe you decide to try, make sure that the Spam crisps up nicely and try to impart the flavor by using it to fry the other ingredients.
In this guide, we will detail 15 of the best keto Spam recipes to cook today.
Hawaiian Pizza Keto Spam Meatballs 
Keto Spam Masubi
Keto Katsu Spam-Do
Spam And Egg Low-Carb Breakfast
Spam-Bled Egg
Spam Fried Rice
Keto Spam Fries
Bacon-Wrapped Spam Bites
Spam, Eggs, And Rice
Keto Spam Egg Roll Bowl
Fried Spam
Air Fryer Spam Fries
Hawaiian Spam And Cabbage
Spam Tocino
Spam With Konjac Rice Noodles 
If you love Hawaiian pizzas then this Spam meatballs recipe is for you. Pulse the Spam until finely ground and mix with finely chopped pineapple, almond flour, eggs, black pepper, minced scallions, and garlic powder.
Create a batch of meatballs and then cook them until golden brown. Serve them in an ovenproof dish and spoon on the marinara sauce, sprinkle over the mozzarella cheese, and bake at 375°F for 15 minutes.
Get your cauliflower rice ready and cut the nori into six strips. Fill the masubi mold with cauliflower rice over the nori strips then cut the Spam into six slices and crisp them up in a pan.
Combine the Swerve icing sugar replacement with soy sauce to create a glaze for the Spam and place a slice onto each cauliflower rice piece. Lay the nori on top and tuck it underneath so it sticks.
You will want to use partially-frozen pork rinds for this recipe so leave them in the freezer for an hour while you slice up the Spam.
Process half of the rinds into a ground meal and process the rest until coarsely ground then place into different dishes.
Pour the beaten eggs into a third dish then dip the Spam into the finely ground rinds, then the coarsely ground ones, and finally into the egg. Place the slices into an air fryer to cook until golden brown and top with salad.
For a cheesy and easy breakfast, you only need a few ingredients. Heat the pan over a medium heat and fry a can of chopped-up Spam with eggs until almost cooked.
Sprinkle over the cheese and stir it all in. After a few moments, it should be ready to serve.
If you like your scrambled eggs without cheese then follow this recipe. Chop the spam into cubes and fry them up in a pan in some oil until crispy.
Once they are at your desired crispness, pour in two scrambled eggs and gently cook until the eggs are cooked. Serve it up for a filling, keto-friendly breakfast.
So this is not strictly fried rice yet by using cauliflower rice, you can use up a few leftovers and create a delicious dish in just ten minutes.
Cook up the spam and set aside before frying the cauliflower rice and diced onion. Return the spam to the pan and season before adding toasted sesame oil and green onions.
Transfer the mixture to a bowl and dig in. 
For a delicious keto-friendly snack, you only need three ingredients. Cut the Spam into strips and coat each one in beaten egg, roll them in Parmesan cheese then throw them into the air fryer. In just 15 minutes, you could have some deliciously crisp Spam fries. 
If you prefer your Spam wrapped up in some bacon then try this recipe.
Start by preheating the oven to 400°F and prepare the bacon strips until a lot of the fat has rendered yet the bacon is yet to become crispy.
Strain the strips on paper towels, fold each one around a cube of Spam, and secure them with toothpicks to bake for around ten minutes.
While they are baking, beat together maple syrup, garlic, and mustard to drizzle over the baked cubes and bake for another ten minutes until the bacon has crisped up.
Try to find a keto-friendly rice for this recipe and you can use cauliflower rice.
Combine rice vinegar with soy sauce, sugar, and fish sauce before cutting the Spam into cubes and marinading in the sauce mixture.
Whisk up your eggs and scramble them with seasoning then remove to a plate while you fry the Spam cubes and assemble with the cooked rice. 
Spam can take on a lot of flavor so you should involve it with plenty of other ingredients.
This recipe combines it with shredded cabbage, minced onions, minced garlic, and you can even add some optional toppings. Slice the Spam into quarter-inch strips and crisp it up in a pan with some butter.
Remove the slices from the pan and sauté the cabbage, onion, garlic, gluten-free soy sauce, and sesame oil in the rendered fat before serving with garnishes like sriracha, scallions, or a sunny side up fried egg.
You could just fry Spam on its own and serve it up as part of a main dish or as a side dish. Take out the Spam from its can and cut it into eight slices.
Preheat your pan over a medium heat and you may not even need to add any oil. Fry the slices in a single layer for between three and five minutes, or until they crisp up, and serve with your favorite keto-friendly dipping sauce. 
Spam has been fried in pans for decades yet you can use some modern technology to cook them too. Preheat your air fryer to 400°F and remove the Spam from its can and cut it to create french fry shapes.
Layer up the fries in a single layer and cook them for 10 minutes, though flip them halfway through. Keep cooking them until they are nice and crispy then feel free to serve these up with a dipping sauce too. 
When you pair Spam with cabbage, the vegetable takes on a lot of that flavor making it a rounded, and keto-friendly, dish.
Cut the Spam into cubes or strips and thinly slice a cabbage and half an onion. Heat up the sesame oil in a pan and then fry all the ingredients.
The dish should be done once the Spam has crisped up and the cabbage has softened, then you can serve it over a keto-friendly rice like cauliflower rice.
Spam was introduced to the Philippines after the US established their bases there and it has been incorporated into the local cuisine.
Slice the Spam and allow it to marinade in minced garlic, brown sugar, dark soy sauce, and black pepper.
Fry the Spam in batches with the marinade and it should take on a charred appearance as it sticks to each slice. Serve the slices with keto-friendly rice, an egg or some spiced vinegar with onions and tomatoes.
If you only have 15 minutes, then you can still create a bowl of Spam With Konjac Rice Noodles.
Heat up some coconut oil and then cook the Konjac rice noodles before adding frozen peas and carrots, diced onion, and minced garlic.
Shift the vegetables aside and scramble the eggs in the other before combining and adding sriracha, sesame oil, and coconut aminos.
Remove the pan from the heat and top the dish off with some diced green onions. 
Final Thoughts
If you are on a keto diet, you should be accustomed to eating plenty of meat and vegetables. That should mean Spam as it proves to be highly versatile and easy to prepare.
It goes well with plenty of vegetables though if you want to pair it with rice, get used to making cauliflower rice to avoid ketosis.
You can also air fry Spam slices if you want to take a healthier approach and use less oil.
Frequently Asked Questions
Why Is Spam So Keto-Friendly?
While Spam may not be the most glamorous of packaged meats, it is low in carbohydrates so it will be keto-friendly. Though it has been around for decades, it has seen a new lease of life for keto diets. 
Which Side Dishes Go Well With Spam?
As a canned meat, Spam can be exceptionally versatile and go with several side dishes. Try it fried with some homemade chips, baked beans, or in some fried rice. You could also try it with a mango and black bean salad or a tomato sauce and cheese.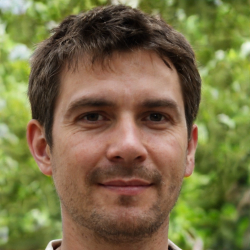 Latest posts by Justin Roberts
(see all)