Often, cooking at home can seem more expensive than eating out. And while it does take more effort and time than ordering takeout, there are ways to keep your grocery bill low. 
It is all in the ingredients you buy and how you use them. Below are 15 delicious keto dinner recipes that are going to keep you full while keeping your grocery spending to a minimum. 
From delicious batch-cooked soups to indulgent creamy steaks, there is something for everyone to enjoy while on a keto diet. 
Let's get into it! 
Got a spare 15 minutes, an egg, and some leftover veggies? Then you can create this Keto Egg Roll In A Bowl recipe. 
The easiest and healthiest Chinese food (or at least Chinese American food) is this quick egg roll in a bowl. Forget about the rice, sugar, cornstarch, and flour roux that are frequently used in Asian cuisine. They are not required!
Focus on unprocessed meats and veggies for this easy, quick, and delicious dinner! 
A traditional cheeseburger can be made to be Keto-friendly but this Cheeseburger Casserole is inventive, delicious, and worth every bite. 
Simply brown your ground meat, place it into a casserole dish, load it with cheese, and seasoning, and allow it to bake in the oven. 
This recipe uses a keto-friendly, cheesy base layer, ensuring you get a delicious crunch with every bite. 
Top with pickles and burger sauce for a modern take on a classic dish. 
Chaffles are simple Cheese + Waffles. And they are delicious. But they are often made using non-keto ingredients. So, these recipes make them available for everyone. 
Using any shredded cheese, eggs, almond flour, psyllium husk powder, and baking powder, you can have a fun, simple, and delicious dinner for everyone to enjoy. 
We promise the kids will love every bite of these Keto Chaffles. Serve with some crispy bacon and some low sugar Ketchup and watch everyone dig in. 
As game day approaches, everyone is getting their delicious snacks ready. And you can join in on the fun with these Slow Cooker Garlic Parmesan Wings. 
Crispy, cheesy, and delicious. Is your mouth watering yet?
After seasoning the wings and brushing them with garlic butter, set the slow cooker to work. The chicken wings with garlic and parmesan are first cooked until tender, and then they are crisped in the oven until golden brown. 
No need for deep frying!
One way to show off your skills in the kitchen is with an indulgent, rich gravy. Smothering your pork chops in this onion gravy is going to have everyone moaning in delight with every bite. 
Made from caramelized onions, garlic, thyme, chicken broth, and cream cheese, this gravy is quick and easy yet full of flavor. Some may even say restaurant quality. 
Serve your smothered pork chops with a side of fried radishes and some mashed cauliflower to ensure the dish remains keto-friendly. 
Cabbage may not seem like the most exciting vegetable but this Keto Cabbage Soup recipe gives it a transformation you just can't imagine. And with cabbage being an excellent source of fiber and other essential nutrients, you can devour this soup daily. 
This soup is created using simple ingredients such as cabbage, hamburger meat and beef brother. It is full of rich, hearty flavors that will have you feeling full and satisfied for hours. 
Plus you can make a large batch at once ensuring you have meals for the rest of the week. 
You dont always have to fry your chicken in order to get them nice and crispy. And we can show you how. 
The magic trick? Melting unsalted underneath the chicken to ensure it becomes super juicy while adding loads of flavor. 
Now, you can switch up your combination of seasonings but often simple is best. 
Serve with your favorite dips and side dishes for a delicious, crispy, and healthy meal!
Mac and cheese is one of the most comforting meals that anyone can experience. And for many people on a keto diet, it can seem like it is completely off the menu. We are here to show you that you can enjoy your favorites without any guilt. 
When made with cauliflower florets in place of macaroni and the same kind of thick cheese sauce as the traditional dish, keto cauliflower mac, and cheese has all the cheesy goodness of macaroni and cheese.
The most wonderful creamy garlic sauce with spinach and sun-dried tomatoes is on the Creamy Tuscan Garlic Chicken. This 30-minute supper is easy to prepare at home and has restaurant-quality ingredients!
Not only is this Tuscan Garlic Chicken delicious, but it's also really simple to prepare. The components in the creamy sauce are well-known ones that you already adore, and it whisks together beautifully.
Serve with keto-friendly noodles or cauliflower rice for a decadent yet cost-effective meal. 
Some nights, cooking dinner is simply too difficult of a task. This Sheet Pan Chicken with Rainbow Veggies dish keeps things simple and your time in the kitchen to a minimum. 
Simply grab a pan, place all of your ingredients together, drizzle with oil and sprinkle some seasonings, and place in the oven for 20-25 minutes until fully cooked. 
Everyone is sure to love this meal and it is excellent for meal prep. Serve with a side dish or on its own for a healthy, filling meal that tastes great. 
A hands-on dinner is sometimes impossible to prepare. This straightforward pork carnitas recipe fills that need. When you cook a pork shoulder in a Crock-Pot, the taco filling will be the juiciest and most tender when you get home from work. 
The only thing left to do is to add your preferred fixings.
We love these Slow Cooker Pork Carnitas as part of an open burrito bowl with black beans, avocado, and spicy pineapple salsa. 
Don't forget to store your leftover pork in an airtight container and in the fridge or freezer!
In need of a cheap lunch for the office or for the family picnic? These Greek Yogurt Chicken Salad Stuffed Peppers are excellent. 
Without the mayo's weight, the lightened-up chicken salad nevertheless has all the creamy, tangy flavor you love. Also, since the recipe yields a sizable quantity, you may utilize the leftovers all week.
Top with grated parmesan cheese for a delicious cheesy flavor. 
Prepare your stuffed peppers the night before and store in the refrigerator ready for you to grab and go in the morning. 
No cookout is complete with a delicious potato salad. The mayo and a ton of starch are out. Presenting Cauliflower "Potato" Salad, which substitutes cauliflower for potatoes and Greek yogurt. Our favorite vegetable has succeeded once more.
Loaded with so much flavor, no one will know the difference between regular potatoes and this incredible copycat. 
Allow the salad to chill for 1 hour before serving for the best bite you will experience this summer!
Find out how to use cauliflower rice to make a homemade poke bowl healthy! This flavorful keto ahi tuna poke dish can be made in about 20 minutes.
Poke bowls are an excellent choice for lunch. They are quick and cheap to make and can be completely unique depending on the ingredients you use. 
Tuna is an excellent source of protein while avocado works as your healthy fat. Complete with a drizzle of spicy mayo for an added kick and you have a delicious meal for every day of the week. 
Change up the meat, veggies, and sauce for something new every day! 
The ideal American-style breakfast recipe may be quickly produced using these delectable keto breakfast pancakes. This low-carb meal has bacon and fried eggs and is naturally golden and fluffy. 
Each serving has only 2.9g of net carbohydrates.
Now, you can of course make your pancakes your own by changing up the toppings. We love making them sweet with choc chips, fresh strawberries, and a sugar-free caramel sauce. Delicious! 
Wrapping Up 
Following a Keto diet does not mean having to spend your entire paycheck on groceries. By selecting a few simple ingredients, you can create multiple meals throughout the week. 
From cheeseburger casseroles to tuna poke bowls, there is no meal that you cannot create and still follow your diet. Keeping things low carb can be simple. 
We love swapping potatoes for cauliflower or regular pasta for zucchini noodles. And it won't empty your wallet! 
Above are 15 marvelous keto meals that are excellent for your cravings and even better for your wallet. Simply check them out, hit the grocery store, and get to cooking!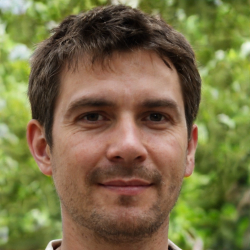 Latest posts by Justin Roberts
(see all)