Since tofu is incredibly low in carbs but still packed full of protein, it is a welcome addition to a keto diet, especially since this delicious ingredient can be a delightful addition to so many different recipes, especially ones that are already packed full of flavor. 
Since tofu is an absorber, this means it will soak up all the tastes and flavors within a dish, so while it has a slightly sweet and nutty taste to begin with, once you mix it in with a few extra juicy ingredients, that's when these bite-size foods really start to come alive. 
Keep reading to learn about 15 delicious keto-friendly recipes that all incorporate tofu as an ingredient in order to make the overall dish as flavorful and delicious as it can possibly be. 
15 Delicious And Healthy Keto Tofu Recipes
While tofu may not have much of a distinct flavor on its own, when it is baked to perfection, it allows the texture to become nice and crispy and grants these bite-size snacks a much sweeter taste that goes down so well as a party snack or a delicate appetizer after a big and hearty main meal. 
Be sure to whip up more of these than you need to as you can guarantee people will be asking for seconds after they take that first bite. 
This easy ketogenic meal is the perfect dish to snack on when you want a protein-rich meal to get you ready and motivated for the day ahead, and a lot of this is thanks to the bed of cauliflower rice that is at the core of the recipe, along with the delicious addition of soy sauce and a few toasted sesame seeds to give the entire recipe a little more crunchiness. 
The tofu soaks up the soy sauce and acts as a sweet and chewy side addition to this wonderful bowl of nutritional goodness that can be whipped up in mere minutes.
Creamy, soft, and extremely delicious, tofu scramble uses a mixture of turmeric, nutritional yeast, and unsweetened almond milk to create a fluffy base packed with an incredibly high amount of protein thanks to the addition of the tofu cubes. 
Sprinkle a few chopped fresh green and red chives over the top of the dish to add just a little more texture and flavor to this delightful breakfast option. 
This dish really does taste as good as it sounds, and rather than using a thin and flaky pizza base, it instead will require you to press down the tofu in a waffle maker until it becomes nice and brown, giving it a much crunchier texture that is only complimented by the extra toppings.
While there are a few must-have topping selections that you can't miss out on including the spicy red chili flakes, the rest of the toppings are entirely up to you to experiment with. 
While this traditional Japanese dish usually uses honey to help even out the stronger flavors of the extra ingredients, there are plenty of keto substitutes you can use including stevia, monk fruit, and keto corn syrup which are all just as sweet and will make the tofu pieces even more sensational to chew on, especially when they are covered in sesame seeds and low-sodium soy sauce. 
If you're looking for a meal that you know will have you feeling satisfied once you're done eating it which is still very low in overall calories, this saag paneer recipe is a perfect choice, especially when mixing in a few diced pieces of tofu to soak up the heavy whipping cream and lemon juice, creating an explosion of different flavors with each and every bite. 
This mouthwatering dish is commonly seen on the menu of many Chinese restaurants, however, the good news is that you can whip up a bowl of spicy garlic tofu incredibly easily at home in as little as 15 minutes. 
To ensure this dish has the correct crunchy texture, you will need to use either firm or extra firm tofu, and squeeze out any excess water from each cube so they can soak up as much of the garlic and tamari sauce as possible. 
The cocktail of ingredients used to make this meal creates a combination of flavors that shouldn't sound like they should mix well, but when you come to taste this creamy and healthy spin on the classic curry recipe, it's hard to ever go back. 
The unsweetened coconut milk is evened out by the mixture of vegan red curry paste and vegan butter to make it thick in texture and a little bit spicy, and who could forget the extra-firm tofu pieces that are such a joy to bite into once they have absorbed the delicious sauce. 
Tofu makes for a great addition to really any kind of stir fry, but if you want to get the most out of it and ramp up the heat a little more while keeping the carbs low, you will want to try out this easy-to-make recipe that creates a delightful sauce out of rice vinegar, sesame oil, garlic powder, and soy sauce. 
When the tofu and thinly-sliced scallions are glazed over with this delightful sauce, it makes for a dish that can be served and enjoyed for virtually any occasion and at any time of the year. 
If a low-carb chocolate pudding recipe sounds a little too good to be true, wait until you try this no-cook recipe which uses only 5 ingredients to create a dessert that is perfect for making during the holidays.
Simply bring together unsweetened almond milk, ground cinnamon, Truvia, cocoa powder, and a bag of soft tofu, and you can create a nutty pudding in just 5 minutes, so if you have the ingredients lying around the house, there really is no reason not to try this marvelous dessert out for yourself.
If you've never heard of firecracker sauce, it is an Asian-inspired sauce often seen being used as part of a stir fry and is known for being incredibly spicy, but still fairly mild in its actual taste and flavor. 
The hot sauce and sriracha are the key ingredients for making the sauce, and by mixing the sauce with a thick mixture of coconut aminos and spreading it over a few pieces of extra-firm tofu, you can make a small but fiery stir-fry dish in no time. 
The rich and smoky aroma of bourbon is used to compliment many different types of foods, but the reason it works so well with tofu is because of how juicy and sweet it makes each and every bite since it will absorb every last drop of flavor. 
Throw in some vegetable broth and some grated fresh ginger into the recipe, along with a few chilies to ramp up the heat, and you have an incredibly unique and low-carb dessert option on your hands. 
Why order for a delivery when you can make a delightful, and much healthier masala dish at home? Not only is it low in carbs and sodium, but this recipe also allows you to make the sauce as thin, thick, and creamy as you would like, depending on your taste preferences at the time. 
By mixing in a few chunks of tofu and mushrooms with the sauce, it elevates the protein content tremendously while also giving the dish a slightly more earthy aroma and chewy texture. 
When you want a quick and refreshing lunch option to help see you through the day, you can't go wrong with covering a nutritious veggie-filled salad with a smooth and silky layer of tahini sauce which tastes like a mixture of lemon and garlic, providing an incredibly fresh aroma to the overall dish. 
It also doesn't matter how you like to prepare your tofu, whether by pan-frying, deep-frying, or just baking, any type of tofu will be perfectly suitable as part of this nutritious salad recipe. 
The peanut butter used to make the sauce in this recipe is natural, meaning that it leaves out any sugar and simply contains peanuts and salt, and by combining it with a dash of soy sauce and a tablespoon of grated ginger, it helps to elevate the underlying flavor of the sauce even more, making the tofu extra moist and tasty.
Make sure that you leave out the honey in this recipe and instead use a keto alternative like stevia or allulose. 
Summary
Because of its fairly standard and neutral taste, tofu is an ingredient that can be added to a whole host of different recipes, whether they're scorching hot or sweet and savory, so it's always worth experimenting to see which unique dishes you and your family like the taste of the most.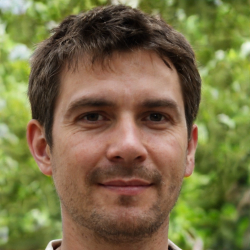 Latest posts by Justin Roberts
(see all)