When trying out a Keto diet, you may think that Italian food is simply impossible to include in your diet.
Pizza, pasta, risotto, everything that is good and delicious in this world seems to include carbs. 
However, there are ways to turn your favorite comfort foods into keto-friendly versions, and we can show you how. 
Below are 15 amazing Italian recipes that are keto-friendly and you can make them at home.
Forget going to a restaurant or even ordering takeout, simply go to your kitchen and get to cooking. 
Let's dive in!
Seared chicken breasts are cooked in a creamy sauce with sun-dried tomatoes, fresh herbs, and parmesan in this low-carb, keto Marry Me Chicken recipe.
It's a great "marriage" of flavors!
This is the perfect meal to show off your cooking skills to the family, and trust us, they will love every bite. 
Serve with some creamy pasta for those not following keto and enjoy some keto pasta or zoodles to keep you on track! 
Lasagna is one of the greatest pleasures in the world.
Meaty and creamy with sheets of gorgeous pasta. And it just wouldn't be fair if there wasn't a keto-friendly version for us to enjoy. 
He makes a delicious keto eggplant lasagna that is bursting with flavor, exactly like grandma used to!
Yummy eggplants, lean ground beef, crushed tomatoes, and three different varieties of cheese, all expertly seasoned in every delectable bite. 
The kids will love this nutritious supper alternative, which is also really simple to prepare on those hectic weeknights.
Traditionally, meatballs are made from ground beef but this recipe uses chicken making them lighter on the stomach, and lower in calories.
So you can fit more on your plate! 
However, they also need breadcrumbs in order to keep them together and give them a divine texture.
In this recipe, breadcrumbs are substituted for almond flour meaning you get that delicious meatball while remaining within your keto diet. 
Serve with a large side salad to keep the carbs low and to ensure you feel satisfied. Easy, quick, and utterly delicious!
A low-carb dinner that is loaded with chicken, cheese, and cauliflower is the keto chicken alfredo casserole. It's the ideal low-carb dinner option to serve the entire family.
Chicken Alfredo is traditionally a pasta dish.
It is Italian after all. But swapping the pasta for bite-sized cauliflower pieces while loading up on all of the cheeses, this dish is fulfilling and truly mouth-watering. 
This is the perfect weeknight meal for serving the entire family without having to make loads of dishes. Everyone is going to love it. 
This soup recipe explores the Mediterranean flavors that are loved in Italy. 
Instead of broccoli or cauliflower, choose zucchini, tomatoes, mushrooms, and onions since this soup is more "Mediterranean" in flavor.
The use of Italian sausages is what really brings this entire dish to life. 
Customize this recipe by adding or taking away your favorite veggies. This recipe is a baseline allowing you to be fully creative. 
Make sure to make a large batch to ensure you have lunches and dinners for throughout the week! 
You may now enjoy the pillowy yet chewy feel of pasta on a low-carb diet thanks to this Fathead Keto Gnocchi!
The ideal low-carb carrier for all of your favorite pasta sauces and flavors is this keto gnocchi! 
Yes, you really can enjoy gnocchi while on a low-carb diet! Who knew?
Serve this gnocchi with a creamy, cheesy sauce, or enjoy something lighter, it is completely up to you. 
We feel the perfect accompaniment is a butter flavored sauce with lemon and fresh thyme. 
Meatloaf is an excellent option for making sure everyone can grab a plate and get a home-cooked meal. And we know how to keep it keto. 
You are most likely to find everything you need for this recipe already in your refrigerator and pantry, so make sure to do a quick look before heading to the grocery store. 
Filled with spices, and fresh herbs this Italian Meatloaf is truly perfect. As each bite simply falls apart in your mouth, you are going to fall more and more in love. 
Risotto can be a daunting dish to make. Especially if you are a lover of Hell's Kitchen.
But with this Cauliflower Risotto recipe, you can create keto-friendly risotto that even Gordon Ramsay would be proud of. 
This Cauliflower Risotto is extremely simple to make and goes perfectly as a side dish or as the main.
Simply add some protein and you have a delectable dish for everyone to enjoy. 
Creamy, indulgent, and delicious. There is simply nothing better!
If there is one meal to have at the picnic this summer, it is this Cauliflower Antipasto Salad.
Full of Italian meats, cheese, veggies, and a delicious salad dressing, it is going to feel like a vacation every time. 
The ideal low-carb antipasto salad is composed of marinated cauliflower, prosciutto, salami, roasted red peppers, artichoke hearts, mozzarella cheese, pepperoncini, and black olives.
Make a large of batch of this salad and serve as an appetizer or side dish at the family cookout.
Everyone can enjoy, and when served with a refreshing glass of wine. It is truly divine. 
Have you recently had a pizza craving? Fortunately, it is possible to enjoy the dish without consuming a lot of carbohydrates.
You may prepare a filling dish topped with mozzarella and sausage using Annie's Italian recipe.
 Make the bites with the flour of your choice and serve them with a tasty marinara sauce.
These quick and simple keto pizza pieces are low-carb, gluten-free, and great for meal prepping.
These Pizza Bites have to be included at the snacks table for the Super Bowl party!
No Italian feast is complete without a tiramisu for dessert. 
You'll keep coming back for more after trying this keto tiramisu recipe. Coffee-brushed layers of tender almond flour cake are stacked with a smooth, sugar-free mascarpone filling.
It's a simple low-carb variation of the traditional Italian dessert.
And it is super easy to make, meaning you always have a contribution to the potluck!
Serve with a drizzle of fresh cream for a refreshing dessert without any of the guilt. 
When everything seems to be going wrong let this Keto Carbonara comfort you and ease your worries. 
The Konjac root, a root vegetable that is 100% fiber-rich and has 0g net carbohydrates, is used to make the noodles in this recipe.
By combining the egg yolk and parmesan cheese to create a delectable white sauce, which is then combined with heavy whipping cream to create a fantastic sauce, the recipe is made brilliant.
 This sauce perfectly coats the noodles and contains a large number of healthy fats that are suitable for the ketogenic diet.
An excellent grab-and-go lunch is focaccia, and this keto version makes it even better. 
A keto dieter will adore this Keto Olive and Herb Focaccia. The bread can be eaten plain or with some seasoned olive oil for dipping.
It can also be used for sandwiches, sliced into pieces, and twice baked for croutons.
Swap out the olives for your favorite veggies to keep this dish exciting and tasty.
Also, there aren't any particularly difficult processes involved; this one-bowl miracle may be prepared in less than 30 minutes.
It's delicious to prepare mini frittatas with mushrooms, cottage cheese, and feta on the weekend and reheat them during the week.
These Baked Mini Fritatas use minimal ingredients and can be placed in the oven to cook while you complete other tasks.
You can also bake these delicious treats in the air fryer!
Freeze or refrigerate and reheat in the microwave or oven in the morning when you need a quick breakfast on the go. 
If Italian cuisine does one thing right, it is breakfast. These Keto Cannoli Stuffed Crepes will have you starting your day right. 
Although the crunchy shell of these Keto Cannoli Filled Crepes is missing, they still make a very pleasant alternative for the genuine thing and won't cause you to enter ketosis.
Make and assemble your crepes the night before and refrigerate overnight for an excellent treat the next morning!
Final Thoughts 
Italian cuisine is highly indulgent and it can feel like you are missing out when you begin your keto diet. But with the recipes above that does not have to be the case. 
Whether you are having friends over for a luxurious dinner party or simply want extra comfort food throughout the week, we have got you covered. 
Above are 15 delicious Italian recipes that are keto-friendly. Meaning you can join in on the desserts, pasta, and all of the delicious flavors that we love. 
Take your time to browse the recipes and make your way to the kitchen. It is time to visit Italy. Through food of course.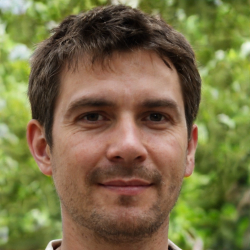 Latest posts by Justin Roberts
(see all)