Kale is one of those superfoods that many people gravitate towards because of its reputation.
However, kale is actually a very versatile ingredient, and you can add it to a multitude of dishes easier than you could ever imagine. 
If you are just getting on the kale train now, and are wondering what you can do with this leafy greed, you are not alone!
Too many people stick to the boring kale options because they have no idea what to do with it. This can get even more difficult if you are trying to stick to a keto diet, but it is not impossible at all.
By the end of this article, you will not have that problem. You will get to enjoy kale in all its glory in delicious keto-friendly recipes.
Here, we are going to go through 15 mouthwatering keto kale dishes that you absolutely need to make at home. 
Feel like enjoying a super healthy keto kale dish? This salad is going to be a great option for the summer, with bold flavors and fantastic textures.
You can even make this recipe vegan-friendly by using a non-dairy Parmesan cheese alternative!
To make this dish, you are going to need a handful of ingredients.
You will need the all-important kale, lemon juice, olive oil, garlic salt, red pepper flakes, black pepper, keto-friendly croutons, and the Parmesan cheese. Together, this creates a refreshing and wonderful dish.
Looking for a super creamy and cheesy kale side dish to enjoy?
To make this easy cheesy keto creamed kale, all you need is some kale, butter, cream, your favorite cheese, some Dijon mustard, and some salt and pepper.
All you need is about 10 minutes, and you can have this tasty side with your favorite keto-friendly main. Pair it with some chicken if you really want to be able to appreciate the flavor. 
This is another great kale side dish for the whole family to enjoy. It's low-carb, easy to make, and takes under an hour to put together.
It also uses many of our favorite ingredients, such as bacon, garlic, kale, mascarpone cheese, Parmesan, walnuts, and more!
You won't be able to get enough of this dish. It's the perfect mix of soft and crunchy, and you can even throw on some raw walnuts on the top if you are looking for some extra crunch.
Everyone is going to love this, guaranteed.
If you want a recipe that is beyond simple, this is the one. You will only need your kale, garlic, chicken broth, butter, onion flakes, salt, and pepper, and voilà!
In under half an hour, you can get this perfect side dish. 
Serve this with your favorite steak or chicken dish, and don't be afraid to add some red pepper flakes if you like! This will give the dish a nice kick, but it will not be overpowering. 
Love mushrooms and kale? This 20-minute recipe is going to be everything you are looking for and more, with kale, your favorite mushrooms, garlic, vegetable broth, and a handful of other ingredients.
You can always add more flavor by throwing in your favorite seasoning options. We would recommend things like red pepper flakes if you wanted a little kick.
The lemon juice already works great, but just tweak it to your own preferences.
You are not going to be able to get enough of this warm and delightful keto kale salad with blue cheese (or feta). This dish is unbelievably tasty, and will only take around five minutes to put together. 
You could bulk a recipe like this up with some sliced or cubed chicken, and even add some sun-dried tomatoes if you like.
Ingredients you are going to need include kale, butter, blue cheese or feta, heavy whipping cream, Dijon mustard, garlic, and a handful of other things lying around your kitchen. 
This tangy low-carb kale slaw is going to be perfect year-round, no matter the weather. You can put this on burgers and wraps, or simply enjoy it as-is.
It's the perfect side dish or addition to any meal, and the best part is that it only takes 10 minutes to prepare!
To make this delight, you are going to need some kale, shredded red and green cabbage, grated carrot, pumpkin seeds, mayonnaise, lemon juice, and salt and pepper.
It can't get any easier than this, so make as much as you like, and use it however you prefer!
By this point, everyone has heard of kale chips, right? If you haven't… then let us introduce you. Kale chips are wonderfully crispy and crunchy, without the guilt of potato chips.
Not only is this recipe unbelievably quick and easy, but it hits the spot, too. 
To make your own kale chips, you can use an oven or an air fryer. All you need is some fresh kale, olive oil, Parmesan cheese, garlic powder, salt, and some crushed red pepper.
The lemon dressing in this recipe really pulls things together here. This recipe is perfect for the summer, with refreshing ingredients, and only a few minutes needed to prepare.
You can use leftover chicken to keep things quick, so it's fantastic for using up the scraps!
To make this, you will need kale, olive oil, chicken, red onion, avocado, and sunflower seed kernels.
The dressing consists of olive oil, lemon juice, Dijon mustard, white wine vinegar, black pepper, and sea salt. Throw everything together, and you have a winner.
In just 40 minutes, you can have this dish ready to go. Some of the ingredients you are going to need for this include sun-dried tomatoes, ground beef, shark cheddar cheese, kale, garlic, red pepper, and cumin. 
You will have this dish ready to go in no time. 
Craving a creamy main? Take a look at this recipe that you can have ready in under half an hour. You are going to need sun-dried tomatoes, chicken stock, double cream, kale, and a handful of other ingredients. 
You will be surprised by how delightful this recipe is, and it's perfect no matter the time of year. 
This lemon chicken packs a flavorful punch, and you are going to love every mouthful.
You can use avocado oil or ghee in this recipe, but do not skip out on the coconut cream (or coconut milk), lemon zest, and all the recommended seasoning. 
Enjoy this recipe with some zucchini noodles, or even some delightful roast vegetables. It will bring everything together perfectly  
Want a simple omelet recipe with kale for breakfast, lunch, or dinner? You will love this, and it only takes a few minutes. 
To make this, you will need ingredients like eggs, kale, chilies, feta cheese, and a handful of other basics you have at home.
Everyone is going to love this, so what's stopping you from enjoying one of the best breakfast dishes known to man? 
Speaking of breakfast, why not try this delicious breakfast casserole with kale and feta? Super easy and it only takes 40 minutes, this is the true breakfast of champions. 
All you need is kale, feta, eggs, olive oil, and the seasoning of your choice. It's that easy!
Big fan of teriyaki? So are we! That's why we had to include this absolute delight that only takes 10 minutes to whip up.
You will need mushrooms, garlic, applesauce, curly kale, beef steaks, and a handful of other ingredients. 
This dish is a great way to get the perfect balance of beef and vegetable, and you will want to make it over and over again, guaranteed. 
Final Thoughts
Kale is versatile and easy to use, and it can fit well in lots of different dishes. If you have never used kale, or simply are not familiar with this vegetable, this article should help you a little! 
Since kale is rich in a multitude of nutrients, antioxidants, and fiber, this is not an ingredient that you should be skipping out on.
While it can be tough to figure out how to use kale in a way that you like, the results will always be worth it. This vegetable is tasty, and you can use it for anything you feel like. 
So, the next time you are doing your grocery shopping, and you see those bags of kale, why not try it out? You might discover your new favorite thing.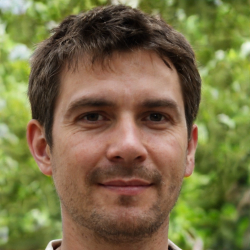 Latest posts by Justin Roberts
(see all)