Many times when we enter a new diet, we can find ourselves a bit lost for inspiration, as it can seem like all of the most delicious foods are out of the question. Certain diets like the keto diet are particularly difficult! 
The keto diet involves forcing the body into ketosis, a state in which it burns away fat in the body to use as an energy source, instead of carbohydrates which it usually uses.
Of course, this means that you have to go without carbs, or at least with as few as possible!
Luckily, there are still plenty of awesome foods you can make while sticking to this diet, and that's probably why you found yourself here.
Today, we are going to show you 15 of the very best keto radish recipes that you can try out today! 
So, read on down below to get started, because there are some seriously great recipes you won't want to miss out on!
Unfortunately, potatoes are most definitely not friendly to a keto diet, as they are full of carbohydrates that can spoil the keto experience.
Luckily, if you find yourself craving the familiar flavor and beauty of roasted potatoes at any point, you can turn to this recipe that shows you how to create the best imitation roasted potatoes! 
This recipe will show you the perfect temperature to roast your radishes at, and the perfect length of time for them to cook, resulting in soft and flavorsome imitation potatoes that go great with a roasted chicken!
Rosemary and garlic combine together in this wonderful recipe to bring out the very best in your radishes.
As the radishes slowly roast in the oven they quickly absorb the flavor from the garlic, while the rosemary sticks to their outer surfaces.
This means that, when it comes time to bite into the radishes they practically melt apart in your mouth while the rosemary adds that extra homely kick of flavor.
This is another recipe for a perfect side dish for chicken!
If you want to make your radishes perfect for serving at a party or a social occasion, then these loaded radishes may be perfect for you! 
The recipe makes use of plenty of butter, cheddar cheese, and bacon to make every bite super indulgent. 
We really recommend serving this dish up alongside some pulled pork, as the flavor of the cheese helps to complement the subtle meaty flavor of the pork.
Cut up your radishes into quarters, to allow more space for browning, and then simply toss them into a pan with a little bit of butter and saute them.
This will cause the internal flesh of the radishes to cook up, while also adding a slight crispness to the outer surface, adding to the textural experience.
This is such a simple but effective way to cook your radishes, and if you want you can add some herbs and spices as you cook to create a different flavor experience!
With just a few additional ingredients you can easily make your radishes much more morish, and even more indulgent.
With a little bit of added cheese, bacon, and green onions, you can create a radish dish that will go down as a total treat for everyone at your next dinner party.
We were really surprised at just how addictive these tasty radishes proved to be! 
This recipe is totally simple, which means that it takes next to no time to whip up.
If you are finding yourself lost for options when it comes to creating side dishes for a wider keto meal, then this could be the recipe for you.
Dropping the radishes into the pan and then allowing them to cook is very easy, and from there you barely have to do anything before being presented with tasty bites of flavorsome goodness!
One of the best lesser-known benefits of parmesan is that, when it is cooked up just right, it becomes rather crispy, almost like breadcrumbs.
This means that adding them to a mixture of radishes, alongside some fragrant garlic, can be a great way to up the textural experience of your roasted radishes, making them taste better than ever.
We loved the way that the parmesan went slightly crispy, and the way that it effortlessly stuck to the radishes alongside the strong garlic flavor!
Topped upon this mixture of loaded radishes is a healthy scoop of soured cream, which helps to add a little bit of extra flavor that perfectly contrasts against the more mature and savory taste of the cheddar that is draped all over the radishes. 
A little bit of black pepper, as well as some green onions, help to make these radishes actually surprisingly sharp in flavor, allowing the dish that third realm of flavor that brings the whole thing together like magic!
Sometimes nothing beats the beautiful wake-up call of breakfast potatoes. This carb-loaded dish is perfect for giving you all of the energy you need to get your day going.
Of course, the problem is that such a dish is totally incompatible with a keto diet! 
Luckily, this recipe will show you how to perfectly imitate your favorite breakfast treat using radishes!
We were blown away at how similar the radishes turned out to be to breakfast potatoes, and the way that the eggs and the bacon melded with them to create a beautiful breakfast. 
Making loaded radishes may often seem like a very difficult and time-consuming endeavor, but this recipe proves that you can easily create loaded radishes that not only taste simply amazing and indulgent, but are a total joy to eat.
We loved the texture that the radishes ended up taking on, as it was incredibly soft and satisfying, and they seemed to just melt away. 
And you can't possibly say no to the addition of plenty of crispy bacon strips scattered atop the radishes, creating a great salty flavor and crispy texture!
This recipe will show you how you can roast radishes to perfection, and create a perfect and simple side dish or even a full meal!
You can adapt the recipe as you see fit to add different seasonings, such as different salts and different herbs and spices to get exactly the experience you want! 
One of the saddest parts of sticking to a keto diet is the prospect of doing away with potato salad in its entirety.
Luckily, this recipe will show you that you can easily create the flavor experience of this popular dish using just a few radishes!
We loved the creamy texture and the creamy taste of the resulting dish, it also proved incredibly popular at parties and picnics, so well worth making for your diet-joining friends!
We loved this recipe because it cut the radishes into very simple shapes which allowed them to fry far more effectively, becoming crispy and more flavorsome. We loved the way the flavor soaked into the radishes! 
The finished result was tasty and crispy, and made a perfect side dish to serve alongside some larger foods. We also loved just how easy it all was to make in the long run!
This recipe makes use of avocado oil which allows the radishes to crisp u[p effectively while still being incredibly low in carbs, making it keto-friendly. 
With just a bit of salt and pepper, you can elevate the flavor, even more, to make it all taste so much better.
Radishes fry up surprisingly well in an air fryer, and take on a perfect texture that makes them perfect for loaded recipes.
If you want to create loaded radishes, we recommend cooking up the radishes in the air fryer so that they become the perfect texture, and then loading them up once you are ready to serve.
This allows the toppings to slowly soak in and drape all over the finished radishes!
To Wrap Up 
These are just a few of the very best keto recipes that make use of radishes, but we believe they represent the best of the best! These recipes will show you how to make the most out of the new 'keto potato'!
Frequently Asked Questions
Are Radishes High In Carbs?
No. Radishes are actually naturally low in carbs, which makes them great for including in a keto diet!
Are Radishes Good For Belly Fat?
Because radishes are low in calories and high in water, they can be great for diets to help you to lose belly fat!
Should You Eat The Skin On Radishes?
It is totally safe to eat the skin of a radish, and when roasted the skin can add slightly to the taste and texture of radishes!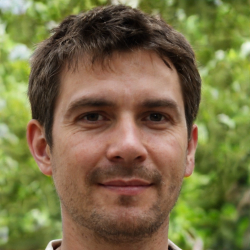 Latest posts by Justin Roberts
(see all)