When following a keto diet, Mediterranean cuisine is an excellent choice. Filled with veggies and delicious meats, this cuisine is naturally low in carbs.
However, knowing what recipes constitute a Mediterranean meal can be a little tricky. And you can have come to the right place!
Below are 15 marvelous Mediterranean recipes that you can cook today and stay on track with your Keto diet. From gorgeous salads to yummy one-pan meals you can serve a filling and tasty meal for everyone to enjoy. 
Let's get into it! 
Shrimp is a staple for anyone following a Keto diet. Low in calories and high in protein, you can enjoy a large bowl of shrimp every day. 
This One Pot Garlicky Shrimp and Broccoli is an excellent way to eat loads without feeling guilty. Using simple ingredients such as broccoli, bell peppers, garlic, and lemon juice. 
This dish can be made in under 30 minutes making it excellent for a weeknight meal. Especially when unexpected guests come over for dinner.  
Enchiladas are a great mid-week meal to keep everyone happy. But they aren't exactly keto-friendly. These Zucchini Enchiladas are delicious, cheesy, and keto-friendly. 
Using thinly sliced zucchini instead of tortillas, this dish is low-carb and filled with protein and nutrients. Take things up a notch by using a spicy enchiladas sauce or enjoy things with a more mellow flavor. 
Serve with a side of cauliflower rice for a gorgeous meal that everyone can dig into. 
While the word salad may make it seem healthy, a traditional caesar salad can be extremely high in calories and not very keto-friendly. 
In place of the usual egg yolks and olive oil, this simple Caesar salad uses buttermilk and creamy Greek yogurt. It also includes somewhat bitter radicchio in addition to the standard romaine lettuce.
A modest bit of tasty Parmigiano-Reggiano reduces sodium and calories as well. Enjoy at the office for a quick lunch or for a sophisticated brunch at the weekend. 
Although a chicken cutlet is simply a chicken breast that has been cut in half, this recipe demonstrates how to produce chicken cutlets that are twice as tasty.
 Sun-dried tomatoes serve two purposes in this nutritious dinner recipe. The chicken is sautéed in the aromatic oil they are packaged in, and the tomatoes are added to the cream sauce.
Perfect for a romantic date night without going off track. 
Serve with zucchini noodles or a wonderful whole wheat orzo for a filling and delicious meal. 
Part of the Keto diet is to get your fill of healthy fats, and this dish is full of them. Salmon and walnuts are sources of omega-3 fatty acids and protein making this the perfect dish for anyone wanting to eat a little more healthily. 
This Walnut Rosemary Crusted Salmon is an excellent dish for any occasion. Using panko breadcrumbs with fresh seasonings and lemon zest the salmon is refreshing and bright. 
Serve with a simple side salad, cauliflower rice, or quinoa for a healthy yet delicious dish. 
For a tasty and simple dinner with little cleanup, meaty bone-in chicken thighs and broccoli florets are coated with sesame oil and roasted on the same pan in this healthy sheet-pan chicken recipe. 
Make the quick scallion-ginger sauce while the chicken and broccoli are cooking. The sauce may easily be doubled or quadrupled in size and tastes great spooned over salmon, tofu, or grain bowls.
When serving a large group of people, this recipe is the perfect way to make lots of food with minimal dishes. And it tastes great. What more could you ask for?
Paprikash is a classic in Hungarian cuisine. While it may appear to have rather complex flavors, the ingredients are quite simple. Making it excellent for a weeknight meal.
Chicken cutlets, mushrooms, and onions, all resting in an indulgent creamy sauce. This may sound like it is not keto-friendly but this recipe is everything you could want. 
Serve with a green salad on the side and with a helping of egg noodles for a stunning meal. Forget take out!  
When it comes to brunch, you can be the greatest host known for their incredible dishes. Especially when you serve this Green Shakshuka recipe. 
Using green chard, onion, spinach, white wine, and a bunch of spices, this simple yet highly flavorsome dish is cheap to make. Perfect for serving friends at a weekend brunch.
Topped with baked eggs, this dish is full of protein and healthy fats. Serve with some low-carb pitas to really soak up the delicious sauce. 
On any weekday, this high-protein, quick-cooking chicken dish is ideal. Here we make a delicious sauce for chicken by cooking down cherry tomatoes with a little wine until they burst and become jammy.
The acidity of the sauce is balanced by a dash of sugar at the end. Serve with your favorite keto-friendly side dishes for something that feels indulgent but is completely on plan. 
Thanks to a straightforward olive oil marinade made with fresh garlic and three warming spices, this quick dish for grilled swordfish is given a delectable Mediterranean touch.
The fish needs to marinade for 15 minutes before being grilled to juicy perfection for 8 minutes. Dinner will be served with a large salad or a straightforward side dish.
Swordfish is an excellent source of protein, B12, zinc, and Omega 3 meaning you really need to include this recipe in your Keto diet! 
Antipasto Salad is a common appetizer in warmer countries, but it works perfectly as a main meal. Especially when going lower carb. 
Taking a few minutes of chopping, and a homemade Italian dressing, you really get the feel of being on vacation with this delectable dish. 
Slice your Italian meats, chop your marinated veggies, and lay it all on a bed of romaine lettuce before tossing in a vibrant antipasto dressing. Dinner is made in less than 20 minutes. 
These lamb chops with pomegranate-maple sauce are just as simple to prepare as chicken (seriously). You only need to cook them for around eight minutes on the grill to have the most elegant party food you've ever seen. 
And a little secret: Most grocery shops' international aisles are where you can purchase pomegranate molasses.
Serve with a bunch of side dishes and a glass of red wine for everyone to enjoy at the family BBQ. Nothing beats a tender lamb chop cooked to utter perfection.  
Who knew that when you went Keto you could have baked cheese for dinner? We did! This Baked Feta recipe is any cheese lover's dream. This recipe serves four but we won't judge if you finish it yourself. 
This recipe can be created in a gorgeous sauce for low-carb pasta, or to serve chicken or salmon. It is extremely versatile and delicious. 
Serve with a toasted pita and a gin martini for an al fresco lunch in the summer. 
Bruschetta is one of Italy's most delicious appetizers. Fresh tomatoes, red onion, and cilantro are all tossed in a balsamic vinaigrette and scooped onto crusty bread. Our mouths are watering. 
This Bruschetta Chicken recipe captures the delicious flavors of traditional bruschetta without the carbs. Filled with protein this dish is light, vibrant, and utterly delicious. 
Perfect for serving guests throughout the summer or for a gorgeous picnic at the park. 
Serve with a final dusting of parmesan cheese for a stunning flavor that will have you coming back for more. 
Turkey is an excellent substitute for beef when wanting to keep calories low and protein high. And with these Greek-style Turkey Burgers, you will never notice the difference! 
Topped with a dollop of homemade yogurt sauce and you will be licking your plate clean. For those not following a keto diet, place it on a toasted bun for a wonderful lunch. 
Or enjoy on its own, or in a lettuce wrap for a simple yet delicious lunch. 
Made with ground turkey, crumbled feta, milk, and seasoning this recipe is insanely simple but truly incredible. 
Final Thoughts 
Following a Keto diet does not mean you have to eat boring meals. Ensure each meal is filled with flavor and excitement to keep you satisfied and on track. 
Mediterranean cuisine includes many cultures and styles of cooking, meaning you can really explore the world through food. Especially with the gorgeous recipes above. 
With 15 Mediterranean recipes that are keto-friendly, you will never feel bored with your food. Explore Greece, Italy, Spain, Turkey, or even Cyprus through these incredible recipes. 
So, take your pick and transport yourself to a new location all the while remaining on track!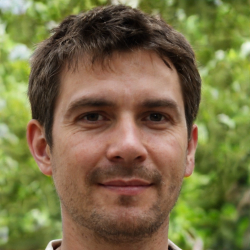 Latest posts by Justin Roberts
(see all)