While most types of meat are keto-friendly and can be used in a multitude of different high-protein recipes and dishes.
Rather than simply eating a few slices of chicken or beef with a side of salad or low-carb rice, it can often be much more worthwhile to customize the meat first to enhance and alter its natural flavors. 
Ground chicken is a perfect example of this, being a much easier-to-use variant of chicken that can be used in a plethora of different and more unique recipes, and even if you don't have some pre-made grounded chicken, you can easily make some by placing a chicken breast in a blender or food processor. 
Here are 15 of the very best recipes that include this wonderful protein-packed meaty ingredient that can all be made at home in no time. 
These small bite-size snacks are as appetizing as they look, being packed full of ground chicken and cream cheese to make the core texture smooth and creamy, along with a few zucchinis sprinkled over the entire dish to add a slightly more earthy aroma to each bite.
Don't forget to add a thick douse of buffalo wing sauce to enhance the smokiness of these delightful boats and make them as delicious as possible when it's time to tuck in. 
A well-prepared chicken fritter is one that manages to be both juicy, and still slightly crunchy to bite into thanks to the coating.
In this recipe, the grounded chicken is covered with multiple different peppers, salt, and mozzarella cheese to make it as moist as possible, and provide that melt-in-the-mouth sensation that so many of us adore. 
Serve with a small pot of garlic or ranch sauce, and you will have some nutritious and cheesy ground chicken fritters ready to serve for the entire family to enjoy. 
Rather than using a regular beef burger which contains extremely high amounts of excess sodium and calories, next time you're having a barbeque, why not whip up a few ground chicken burgers instead which are just as tasty and so much healthier? 
While the chicken itself is fairly plain in its taste, it's the extra additions to this recipe that really help to elevate the flavor to a whole new level including the apple cider vinegar, garlic cloves, and parmesan cheese.
This authentic Thai-style chicken recipe is packed full of veggies and surrounded by lettuce which helps to give these afternoon snacks a nice amount of crunchiness with each and every bite. 
We recommend leaving the honey out of this recipe since it is quite high in carbs and instead, either use a little more of the soy sauce or find a honey alternative such as stevia or allulose that will still taste just as sweet. 
Despite the fact that this soft and creamy casserole is packed with a medley of ingredients, it still only contains a total of 3g net carbs per serving, making it perfect as a nutritious lunch option to pack for work or to enjoy on a break.
While the bacon strips add a slight element of crunchiness to the texture, the sheer amount of cheese and heavy cream used in this recipe helps to keep the casserole as tender and soft as you would come to expect, and the best part is it can be made in just a handful of minutes. 
Leave the breadcrumbs behind and instead, cover your meatballs in parmesan cheese, garlic powder, and a dash of paprika and cayenne powder to make a plentiful dish that is a lot healthier than its counterpart.
These savory ground chicken meatballs are an excellent addition to a keto low-carb stir fry dish, or they can simply be used as a side addition to a much bigger meal. 
You don't need to only use ground chicken as the core ingredient of a big and hearty main meal, you can also use it as part of a delightful sauce mixture with its natural taste and chewy texture complementing spaghetti sauce the best. 
The sweetness of the diced tomatoes and zucchini is evened out perfectly by the cocktail of spices and seasonings which are added to the mix, along with the succulent and juicy taste of the chicken. 
Ready in just 20 minutes and full of flavor and protein, this ground chicken recipe covers the chicken in firecracker sauce, a fiery condiment that can often be seen being glazed over many stir-fry dishes. 
This is a quick and easy recipe that is perfect for cooking up when you're a little strapped for time and just want a small meal you know is going to ignite your taste buds and have you energized for the day ahead. 
There aren't many dishes out there that are as satisfying and fulfilling as a healthy and meaty cottage pie, and this recipe ensures to pack every essential ingredient into this popular weeknight meal to make it a pure delight on the taste buds. 
The addition of chili flakes and oregano help to elevate the overall spiciness just a little bit while the cup of red wine glazed over the top ensures that all the ingredients remain moist so that their natural flavors bubble to the surface with each and every bite.
If you're looking for a keto-friendly party snack that you can leave out for the guests to pick up and enjoy as they please, you need to try out these small but delightful chicken egg rolls which use egg roll wrappers to make their texture nice and crunchy. 
The ground chicken forms the core, along with a healthy amount of sliced carrots and cabbage, ensuring that these small snacks burst with nutritious flavors when you come to try them.
Sriracha is a healthy ingredient to use in a keto diet so long as you don't consume it in big quantities, and since this crunchy ground chicken salad recipe only uses 2 tablespoons of sriracha.
It makes for a small but refreshing dish that is a real delight in the mouth, especially during the summer months when the temperatures are a little higher outside. 
The perfect low-carb meal to prepare when it's time to gather the family around for dinner, this chicken marsala recipe can be made in just 30 minutes, and trust us, it tastes as delicious as it sounds. 
The portobello mushrooms are the stars of the show here, being incredibly low in net carbs and being minimally processed and entirely free of any harmful ingredients, they are the perfect food to pair up with the tender and savory grounded chicken. 
We all love snacking on a few juicy sausages to fill up our stomachs and give us some energy in the morning, but rather than eating regular pork sausages which are chock-full of sodium and nitrates, which can be incredibly unhealthy on the body, you can instead make a much more nutritious version by using ground chicken. 
The use of ground chicken allows these sausages to be much lower in calories and overall carbs when compared to their counterpart, while still being just as delicious on the taste buds, especially when you sprinkle a few black and red pepper flakes over the dish. 
The ground chicken, shallots, and fresh basil are the core ingredients that make this stir fry recipe taste so light and refreshing which also possesses a hint of spiciness, depending on what seasonings you decide to use. 
Rather than using white or brown rice, try using a keto-friendly alternative such as cauliflower rice or konjac rice which are just as tasty and much lower in overall carbs. 
It can sometimes be a bit difficult to incorporate pizza into a keto diet since it largely depends on how they are made which will determine whether they are considered keto-friendly or not. 
This zero-carb recipe stays on the safe side by simply using parmesan cheese, eggs, garlic powder, and some ground chicken to create a crust that is just as crunchy and delicious as the real thing. 
The choice of toppings is entirely up to you, but some of the most popular keto-friendly options include pepperoni, ham, chorizo, mushrooms, and olives, along with a good amount of cheese.
Summary
Ground chicken is a juicy and savory ingredient that slots perfectly into a keto diet, but rather than having it on its own, it can be much more worthwhile incorporating it into a much larger and more fulfilling meal. 
Don't forget to show these recipes to your friends and family so that they can enjoy these healthy variants of their favorite meals, and even try making them for themselves when they get home.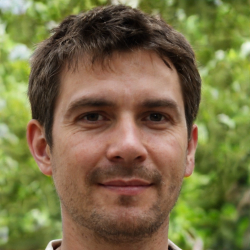 Latest posts by Justin Roberts
(see all)