Despite having positive effects on the body, the Keto diet is difficult to follow.
It is also difficult when you are a vegetarian on the keto diet, and you can be left feeling like there are very few options when it comes to your meal choices. 
However, that does not have to be the case! In this article, we will discuss 15 delicious vegetarian keto recipes to cook today.
Read on to expand your recipe repertoire. 
Being keto, you probably think you cannot eat burritos. However, this is far from the truth! All you need is a little time to make some keto-friendly tortillas.
Once you have made these, you can stuff them with traditional burrito fillings like onions, peppers, zucchini, cheese, and more! 
These vegetarian keto burritos take around 1 hour and 25 minutes to make, so they are best left for the weekend when you have more time on your hands.
Best of all, they are worth only 9 net carbs, so you can definitely have more than one for dinner. 
Can you have pasta on a keto diet? We certainly think so, and we think this keto cheese and tomato pasta is absolutely perfect for a mid-week dinner! 
Be sure to pick up a low-carb pasta, and then you can mix it with spicy red pepper flakes, light cream cheese, rich tomato sauce, and an eclectic mix of herbs and spices. 
This recipe will be ready in just 40 minutes.
This is the perfect vegetarian keto recipe if you need an appetizer for a party or a fancy dinner. These spinach and artichoke stuffed peppers are as healthy as they are delicious.
They contain many of the necessary components for a good meal, the crunchy sweetness of red peppers, soft spinach, and earthy artichoke. 
It is important to note that this recipe uses chicken. So, to ensure this stays suitable for vegetarians, omit the chicken from your cooking or find a suitable vegetarian substitute. 
Ready in just 45 minutes.
If you're craving a pasta dish but want to avoid cheese, then this is the recipe for you!
This keto vegan mushroom and spinach spaghetti uses low-carb pasta, low-carb veggies, such as baby spinach, zucchini, and chestnut mushrooms, and pine nuts for that extra crunch. 
This recipe takes just 15 minutes to make, which is perfect for very busy weekdays and weekends when you need to grab food and go. And, if you don't want to use low-carb pasta, you can make your own pasta noodles using zucchini! 
Rice is such a versatile dish and is suitable for the keto diet – provided you do it right! If following the keto diet, then use cauliflower rice instead of traditional rice!
Cauliflower rice is easy to make and still tasty, especially when you add bell peppers, tomatoes, jalapenos, garlic, and spices like cumin, paprika, and more! 
This is the perfect side dish to accompany your favorite vegetarian main! And, it is ready to eat in just 30 minutes.
Comfort meals are usually full of carbs and greasy foods. However, these are a no-go zone on the keto diet…until now.
This recipe details the perfect low-carb cauliflower mac'n'cheese for when you're feeling in need of some comfort. 
It doesn't taste quite the same as traditional mac'n'cheese, but the mix of butter and cheddar cheese will bring warmth to your heart.
Best of all, this creamy recipe is ready to eat in just 30 minutes.
If you're in the mood for Italian flavors such as rich tomato and creamy cheese, then this is the recipe for you! 
This vegetarian keto recipe requires minimal ingredients and is very simple to make – all you need is spinach, mozzarella, vegetarian parmesan cheese, tomato sauce, and some flavorings!
It is akin to eggplant parmesan, minus the breaded eggplant, of course! 
This can be a side dish or the main course at dinner time and is suitable for all to enjoy. Not to mention, it is gluten-free! 
Ready in just 45 minutes. 
These vegetarian keto nachos are colorful, tasty, and healthy! Best of all, they are very simple to make, using only five ingredients and some additional toppings. 
To ensure these stay keto-friendly, use peppers for your base instead of the traditional tortilla chips. Then, top with pico de gallo, black beans, jalapenos, and plenty of cheese for the perfect snack or dinner dish on game days!
Ready in just 30 minutes!
Nest up, we have a delicious keto broccoli salad! This is a simple recipe but it does not compromise on flavor. It is perfect for a light, summer lunch no matter if you're eating it in the office or outside in the park. 
To keep this recipe keto-friendly, it is best to swap sugar for a low-carb sweetener. After you do this, feel free to enjoy the healthy kale, tangy apple cider vinegar, and more! 
Please note that this recipe uses bacon, which you should omit to ensure the recipe remains suitable for vegetarians. Alternatively, you can use a vegetarian substitute. 
Ready in just 10 minutes!
Delicious, hearty, and filling are 3 words we would use to describe this keto vegetarian casserole.
Packed with healthy veggies like tomatoes, keto-friendly alternatives like cauliflower rice and keto marinara sauce, and some creamy cheddar and mozzarella cheese, this is a dish you will want to eat again and again.
Lucky for you, this recipe serves 4!
Ready in just 35 minutes.
Vegans can thrive on the keto diet, too!
This low-carb vegan dinner bowl contains delicious ingredients such as tofu and cabbage, healthy greens like broccoli and kale, as well as flarings that pack a punch including garlic, soy sauce, rice wine vinegar, peanut butter, hot sauce, and more! 
Vegans following the keto diet can enjoy the many different flavors in each bite of this meal. It is earthy, zesty, spicy, and something you'll want to eat time and time again.
There is also the option to add variants such as sunflower seeds or alternative cooking oil.
Ready in just 50 minutes.
When the weather turns from hot to cold, nothing will make you feel more comfortable and more excited for fall and the holidays than this keto vegetable soup. 
Sadly, many vegetable soup recipes are high in carbs. However, this soup is different!
Using a vegetable broth instead of a tomato base ensures this soup is low in carbs, and then adding vegetables such as cauliflower, tomatoes, green beans, onions, and bell peppers ensures that it is full of flavor. 
However, this is a very flexible recipe, and you are able to switch up the veggies. For example, we also love using zucchini, kale, broccoli, and celery! 
The length of time it takes to cook this recipe will change depending on the vegetables you use. However, on average it is ready in just 30 minutes.
Asparagus is naturally suitable for those on a keto diet, which means it is a great side dish for a variety of meals. However, you can also tweak it to make it more interesting to eat.
This recipe is our favorite way of adding something a little extra to our asparagus side dish, and your family and friends will definitely be craving more of this garlicky, cheesy, earthy meal. 
Ready to eat in just 15 minutes – meaning it is also perfect as a vegetarian keto snack! 
Briam is a traditional Greek meal consisting of roasted veggies. This particular recipe includes cauliflower, zucchini, broccoli, eggplant, and much more!
And, as if that wasn't tasty enough, this recipe also includes tasty feta cheese for added flavor. 
Healthy fats. Low carb. Amazing flavor. This is the perfect dish for those on the keto diet who want to try something new.
Ready in just 45 minutes.
If you have been missing out on some seriously tasty quesadillas after following the keto diet, then that stops today. This is a quesadilla recipe suitable for those following a keto diet!
All you need are some cauliflower thins! These cauliflower thins are as keto-friendly as they are delicious, and we can almost guarantee this recipe will make it onto your weekly shopping list. 
All you need is some sour cream, cheese, and hot sauce to make your keto quesadilla dreams come true. Ready in just 5 minutes! 
Final Thoughts 
The keto diet is difficult to follow, and being a vegetarian makes it a little more difficult. 
However, following a keto vegetarian diet has never been easier thanks to these 15 marvelous recipes! Be sure to use vegetarian substitutes where necessary and enjoy this eclectic mix of delicious sides, mains, and appetizers. 
We hope this article gives you lots of vegetarian keto recipe ideas!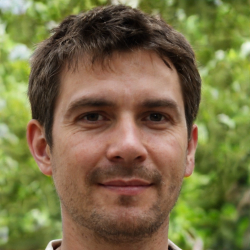 Latest posts by Justin Roberts
(see all)