The Whole30 diet operates on excluding the junk food that could be doing bad to our bodies with the hope to reset our eating habits in favor of better, more healthier choices.
Yet, one thing we can lose in this diet is also the tastes we enjoy, as if you have junk food habits then cooking may not also be something you are confident with.
One vegetable that is full of flavor, should we know how to use it, is the eggplant.
Some people, even cooks with some experience, can be put off the spongy legume, but with these easy recipes you can get some really great flavor, lots of nutrients, as well as lots of umami flavors to satisfy your tastebuds.
Keep reading to learn new cooking skills and how to use the eggplant to your own benefit, as well as make a healthy meal your whole family could enjoy.
Learning a good curry recipe can be a big step in your cooking journey. It's a really ebay way to pack lots of flavor and nutrients into a meal that can serve lots of people or just be portioned for meals in the future.
It's a South Indian recipe, an Asian culture that typically focuses on less meat, but don't let this put you off, it's still really easy to make, they just know how to do it best.
The recipe explains its easy methodology clearly, and provides easy tips on how to swap out ingredients that you may not have access to.
Moreover, the way the recipe teaches you to add flavor to the eggplant via roasting, and later currying, is a methodology you can apply to a vast array of vegetables, giving you free creative reign in the future.
So, if you are perhaps a little more nuanced with cooking, not that this is a particularly hard recipe, you may want a nuanced recipe that can really present you with an opportunity to get to grips with the eggplant and its unique flavor – in other words a simple dish where the eggplant is the main ingredient.
This sauteéd eggplant, the former adjective simply being the French word for lightly frying something in fat, is a simple recipe you can have cooked in a mere 15 minutes.
The eggplant is a sponge for flavor and soaks up all the Asian inspired sauce that you use here, ideal for those who like an Asian Take-away.
Plus, in addition to the eggplant, many of these ingredients may already be a mainstay in your pantry.
If you haven't heard of Baba Ghanoush, don't let its foreign name put you off, it's a really easy and super satisfying dip that is ideal for those who are eggplant skeptic.
Maybe you don't like the texture of whole eggplant pieces, or want an introductory recipe to get used to its flavor, then consider this recipe your ticket.
Baba Ghanoush comes together pretty quickly, is within the Whole30 programme, but totally feels like a cheat meal.
The outcome is similar to hummus in many ways, and often served alongside it in the Middle East, but is super tasty, umami, and moreish – you will be coming back to this dish even once your Whole30 is over.
It's perfect to enjoy with some raw crunchy veg like celery, peppers, or carrots.
This is another recipe that looks prickly from the outside but when you get down to it is pretty simple.
In many ways it is similar to the previously described Asian-inspired sauteéd eggplant, but this dish uses Greek/Middle-Eastern flavors instead.
If you are more prone to garlicky sweet and sour dishes with a Mediterranean twist this is worth looking for.
Again, this methodology is really simple and provides us some useful ways to cook vegetables that can really get us some good flavor from, as well as being pretty cheap without too many crazy or hard to get ingredients.
Of course, skip the optional cheese to align with the Whole30 programme.
This is a clever Italian-inspired recipe that gets rid of most of the stuff we can't have on Whole30, but provides an easy to follow methodology that can be used with cheese and other excluded additions in the future, with the methodology still remaining useful as a general technique for stuffing vegetables.
In any case, the recipe is really tasty and combines lots of Mediterranean ingredients you may already enjoy, or wish to omit, such as olives and capers, as well as other Italian classics.
Remember to exclude the cheese and breadcrumbs, but you will still come out with something really tasty and satisfying.
Ratatouille has been memorialized for the ages in the eponymous film, and for good reason. Yet, there are ways we can create this French dish to fit our current requirements, by getting rid of the cheese.
This recipe does suggest a vegan alternative, but with the right care and attention, you don't really need it.
Ratatouille requires a little bit of knife skills to get the vegetables thin, as well as patience, but you could use a mandolin or just treat it like a stew and cut them into chunks, the thin vegetables are mainly for French vanity.
The dish is relatively sweet and simple in its flavors but demonstrates some cooking skill when executed well.
If you like a thai curry, more fragrant and a little spicier in its flavors, then this could be your way to enjoy this humble vegetable.
This isn't really a traditional Thai recipe, and has elements that make it sweeter, although we recommend not adding the extra sugar elements like sugar or maple syrup, but the outcome is really accessible, sweet and creamy as a result.
The outcome, with the excluded elements omitted, is really tasty and moreish and is another slightly different way in which we can make a curry, demonstrating new methodologies you can use in the future, as well as flavor combinations you may prefer.
Both are vital cooking skills that can help us get more veg into our lives.
Back to Asia for a moment as we present this sweet and sour dish. As you can see sweet and sour goes so well with eggplant, which is a great sponge to soak them both up.
This is another recipe that you could see in your local Chinese takeaway but this recipe is a little more nutritious and can be much less salt heavy should you make a few changes.
The salt used in the salt bath doesn't actually go into the eggplant, so don't worry too much about that. The recipe also shows us the Chinese eggplant, demonstrating the variety that vegetables can offer us.
This is a fun dish, which has clearly reengineered the eggplant parmigiana you may know and love for keto and Whole30 diets.
The main swap here being a switch from breadcrumbs, something we can't have in Whole30, for pork ring bread crumbs, that has a similar texture with arguably more taste and no carbs.
The dish can provide that meaty and umami flavor bomb the original recipe can just without the bad stuff, the outcome is something unique that is really tasty should you be able to source the ingredients, and demonstrates some more useful cooking skills too.
This is another recipe that is reengineered for our specific requirements. It gets rid of the classic breadcrumb topping we expect on the dish with some nutritional yeast, an ingredient vegans may know well. 
The stuffing of the eggplant is very meaty here, so if you want something that gets the protein and flavor in easily, then this is the dish for you.
The flavor is high in this dish so it is worth looking for if you want something satisfying but also healthy.
Final Thoughts
As you can see, the eggplant is a really versatile vegetable that can be used to soak up your favorite flavors.
It is quite healthy and in combinations with other spices and ingredients can make something really tasty and satisfying.
People love the eggplant for this umami quality it can have when treated the right way. We hope you have found a dish you like from our favorites listed here.
Frequently Asked Questions
What Is Excluded With Whole30?
Whole30 works on an exclusion diet, so there are some rules about what we can and can't eat. It's worth giving the book a read in order to fully understand why certain thing are excluded.
The Whole30 program means you can't consume: dairy, grains (corn, wheat, rice), added sugars, legumes (beans and pulses), alcohol, pasta, bread, processed additives (stuff like MSG), or fried carbs like french fries or potato chips.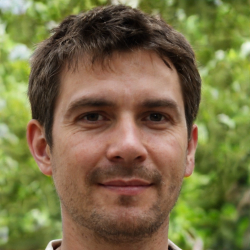 Latest posts by Justin Roberts
(see all)