The Whole30 diet is more of a nutritional guideline, rather than a diet, and with a few simple considerations you can align with its rules pretty easily.
We're here today to show you that the diet, or more accurately the nutritional program, is not that hard to follow and is pretty versatile. 
Zucchini is one thing Americans love thanks to our Italian friends, and has become a bit of a household staple.
Here's some of our favorite dishes that both adhere to the Whole30 nutritional rules, as well as being easy, tasty and nutritious! 
Keep reading to find out the zucchini dishes we love to make.
This comes straight from the Whole30 website, so you can be sure it adheres to their exclusion program. This is a really satisfying dish that can help get rid of any unfulfilled stomachs.
You can be sure after eating this that you will feel full and satisfied and not tempted to go for the snack cupboard anytime soon
This is another one from Whole30 themselves,  and is a good consideration for a healthy breakfast – you will really feel the benefits of the diet if you start your day with this dish.
The dish is also a good framework that you can add your favorites within, such as zucchini, but also a whole host of vegetables that you may rather have.
Learning these sort of far reaching recipes can be key to reaping the benefits of eating veggies and also their nutritional programme.
We all love  fried foods, but this vegan dish can create something similar, that you don't need to use oil for, that can satisfy that urge for a fried crunch.
The recipe itself adheres to the Whole30 programme, just use a non-wheat or gluten-free flour, something you will use within the 30 days.
In any case this dish can really hit that spot while still being within their nutritional programme
This recipe is similar to the Whole30 casserole, both are a take on classic Ratatouille in some way, but does away with the meat.
These dishes that don't have meat are important to learn and teach us how to get the most from vegetables, this recipe in particular is good for this reason.
Any keen learner can get so much from the zucchini in this recipe, super important for health as well as adhering to the Whole30 programme, without using meat as a crutch.
There's nothing like a good curry to not only satisfy your soul but demonstrate that we don't need dairy or meat, or any added stuff, to make a dish that even meat eaters would find satisfying and full of flavor.
Little swaps like using coconut milk, not a dairy product, help you learn these tips and tricks to making something creamy and flavorful without using stuff Whole30 excludes.
This is a recipe that packs in the flavor and gets the most from the zucchini with a little effort.
Knowing the tips and tricks to making a good soup is the sort of thing any aspiring cook should learn, and teaches us the principles of getting the most from vegetables.
Like a leek and potato soup, this creates something quite hearty and satisfying, perfect if you feel down in the dumps, that is full of both nutrition and flavor. A great base recipe to use your other veggie favorites.
This recipe is good for those Mexican food lovers, and uses flavors inspired by Mexico that you might enjoy at Taco Bell or any other Tex Mex joint.
Simply don't use the black beans and this adheres to the Whole30 program, but they are a great ingredient to learn to use.
In any case, this can be really satisfying, has ground turkey for that protein satisfaction some may want, but remains pretty healthy, nor is it hard to make.
We all love a good condiment, and this is the type of condiment that is amazing on practically anything, and is like any other sweet relish, if a little healthier.
Reducing the sugar content of this recipe is necessary to meet Whole30 requirements but also demonstrates that you don't need to add huge amounts of sugar to create that sweet pickle flavor you want.
This can really make any raw vegetable taste amazing, and works on many meats, great for dinner parties.
This is a great recipe that shows how you can really get a lot from usually literally just vegetables, and a few condiments you will probably have laying around.
Even outside of the Whole30 program, learning how to make these sorts of salads that don't even have dairy, that aren't just a bowl of vegetables, but taste really good, is key to learning how to eat healthy but also tasty.
We bet, on the Whole30 program, you thought you couldn't have anything sweet like muffin. Wrong!
Again, learning these recipes that don't need dairy, gluten, or anything extra, can really show how vegetables are king.
With really dark chocolate above 60% cacao, they don't really have sugar or milk in them, and the zucchini adds the moistness you might get from an egg.
The outcome is something that just feels naught, but is actually totally guilt free – what a winner!
With some simple changes, mainly avoiding the soy sauce, ro finding a low sodium version, this recipe makes something really tasty and full of nutrition.
Through simply marinating, and focussing on the zucchini as much as the chicken, this dish can be both healthy and demonstrates the attention to vegetables that the Whole30 program is promoting.
The dish can be enjoyed without rice for a carb free but meaty and satisfying dish everyone can love.
This is a really fresh, zingy, and healthy dish that will really make you  crave the sun, or can be enjoyed outside on a summer's day.
Again, this shows the simplicity of good cooking, with focus on a few ingredients, and getting rid of the extraneous stuff we don't need, you can really appreciate the small amount of ingredients in the dish while reaping all the nutritional benefits.
Everyone loves spaghetti and meatballs, something off the table for those who follow the Whole30 program, but this recipe shows how we can make something similar and healthier.
By simply cutting the zucchini into strands by hand, or using some nifty gadget like a spiralizer, a good way to get the kids involved, you too can make this healthy but satisfying dish that reminds us of the Italian classic.
This is really quick with certain gadgets and can be ideal for something quick and healthy when you get back from work.
This is a really great recipe that you probably won't have heard of in the US but is something really clever from our Lebanese friends.
But don't worry it's super easy to make and makes something quite rich and satisfying while still being within the realms of the Whole30 diet.
Using ground beef helps get the flavor in while still using the zucchini as the main player in the dish.
Final Thoughts
As you can see, the Whole30 diet can seem pretty restricting, and it is in some regards, but this recipe list should demonstrate there is actually a lot of dishes you can make.
Not only do these dishes adhere to the Whole30 programme but demonstrate important cooking skills that put veggies first, while also being pretty versatile to fill in the gaps with your preferred vegetables or meat.
Frequently Asked Questions
What Is Whole30?
The Whole30 program is a nutritional program that was created by Melissa Urban and Dallas Hartwig, certified nutritionists who earned a spot as a New York Times Bestseller with their book The Whole30: The 30-Day Guide to Total Health and Food Freedom, created back in 2009.
It's essentially an elimination diet that helps you go back to eating healthy, whole foods, generally vegetables and meat, with the main goal of helping those addicted to junk food to reset their nutrition balance.
It doesn't promise weight loss but is instead a programme that can help reset your food intake promising that you feel better thanks to a healthier diet.
What Can't You Eat On The Whole30 Program?
We recommend reading the book to really get an understanding for their reasons behind excluding certain foods as it would take us a while, but here's a general reminder of what is excluded on this program. 
The Whole30 program means you can't consume: dairy, grains (corn, wheat, rice), added sugars, legumes (beans and pulses), alcohol, pasta, bread, processed additives (stuff like MSG), or fried carbs like french fries or potato chips.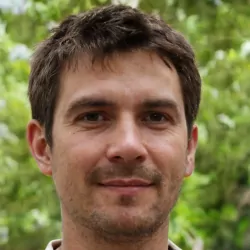 Latest posts by Justin Roberts
(see all)