If you're following the Whole30 diet, you will be eating whole foods, while cutting alcohol, sugar, grains, dairy and legumes out of your diet.
As you can imagine, this is not an easy feat, and in removing all of these major things from your diet, you may find it difficult to find meals that you can eat and that are filling and satisfying. 
There is a whole range of delicious ground beef recipes for you to try that will fit into the Whole30 diet (see also "Awesome Whole30 Summer Recipes").
Whatever food you like, there is something for everyone on this mouth watering list of the top 10 whole30 ground beef recipes for you to try today (see also "Best High Fiber Cookies Recipes")! Read on for some delicious dishes that you will love. 
This ground beef burrito bowl is absolutely delicious. The great thing about this recipe is that you can add whatever ingredients take your fancy.
Remember, though, if you want this dish to remain within the Whole30 dietary plan, you'll need to think about what you're adding. 
This burrito bowl is made from seasoned ground beef, fajita vegetables, cauliflower rice and romaine lettuce. 
Whatever diet you are taking part in, this recipe will help you stick to it. It is dairy free, sugar free, gluten free and grain free! 
This recipe is absolutely delicious, very healthy and filling. It is a perfect dish to have for dinner, or to make up for your lunches throughout the week. 
This dish is perfected with some fresh avocado added to the top, as well as some lime juice and jalapenos.
This delicious Korean beef bowl will be ready within 20 minutes. It is super quick and easy to make and it will please the entire family. 
This dish is made using ground beef and it can be served using either cauliflower rice or white rice, depending on your preference. 
This dish makes a perfect evening meal for the whole family, and you'll really enjoy eating any leftovers the next day, too! 
This recipe is very versatile as it goes with almost any vegetable. If you want to check out the recipe, you can have a look at what veggies people are including in the dish. 
This recipe also details a 2 ingredient spicy mayo sauce. While this is an optional addition, it is absolutely delicious and will really tie your meal together.
This Whole30 stroganoff is a delicious take on the comforting dish.
It consists of ground beef and mushrooms in a creamy gravy sauce. Once you have made this dish, it should then be spooned over some mashed potatoes for a deliciously homey meal. 
This dish is perfect for the whole family and it won't disappoint. It is made using lean ground beef, making it super budget friendly. The mashed potatoes work so well with this dish as it is made from a rich, creamy stroganoff. 
This dish is a favorite in the winter months, as it will keep you full and warmed through. It is also a perfect meal to make in bulk and freeze, allowing you to take it out when you need a quick dinner.
This sweet potato loaded taco is a great one for the whole family.
It contains spicy ground beef, onions, jalapenos, salsa, chipotle and avocado. You can also add any of your favorite toppings to this dish, as it is a very versatile dish. 
Some great options are to add a crispy fried egg to the top of this dish to allow for brunch heaven. Add some crumbled bacon, too, if you're trying to opt for a morning taco.
Whole30 doesn't allow for potatoes to be eaten in the diet, so it has to be sweet potatoes in this dish.
These deliciously healthy lettuce wraps are Whole30 compliant. They are loaded with lots of delicious vegetables and they are very simple and easy to make.
It is easy to make a batch of this recipe and keep it as leftovers. They are filling, light and full of amazing flavor.
These wraps are seasoned using coconut aminos, sesame oil and creamy almond butter. They are made using sauteed water chestnuts, shredded carrots and mushrooms. 
Everything in this recipe is compliant with the Whole30 diet, so you don't have to worry about that (see also "Awesome Whole30 Seafood Recipes"). Enjoy these healthy lettuce wraps which will be loved by all the family!
These delicious Whole30 Italian meatballs are absolutely delicious. They will definitely be a hit with the whole family. They are great served over spaghetti squash, sauteed kale or zoodles. 
For best results, you should finish cooking these delicious meatballs in the sauce which will make them much more tender and full of flavor.
They are even more delicious when you fry them, but if you find cooking them in the oven easier, then feel free to opt for that style of cooking! 
This recipe is a game changer when it comes to the Whole30 diet, as it will get the whole family on board with the diet! 
This chili is full of all the classic chili flavors, but it doesn't contain any ingredients that are not in keeping with the Whole30 diet. This means that it is free from any legumes, beans, soy or dairy products. 
You can make this chili with a variety of different vegetables. It is cooked in a spicy tomato sauce, with ground meat.
While you can opt to use ground beef, any meat will work here. You can use chicken, turkey or bison.
This recipe makes a very rich, thick and filling chili that is hearty and full of great health benefits. You have the option to make this chili is spicy as you like.
Some people like their chili very spicy, whereas some prefer it when their chili is much milder.
This recipe is within the paleo, whole30 and keto diets. It can be made in under 20 minutes, and it is filled with wonderful flavors. The sesame garlic addition really makes this stir fry stand out from the crowd! 
This meal is great when it is served over cauliflower rice. It can also be served by itself, if you don't fancy any sides with it.
It is super easy to make and will be loved by the whole family! As it only takes 20 minutes to prepare, this dish is perfect for weeknight dinners. 
This beef and broccoli dish is much healthier than the classic take out. This is because the brown sugar, vegetable oil and soy sauce has been removed.
These ingredients are swapped with different ingredients. Coconut oil is used in this recipe to replace vegetable oil and coconut aminos are used to replace soy sauce. 
Stuffed peppers are a quick and easy dinner. They are healthy, dairy free and gluten free, and they can either be made using a slow cooker or an oven. 
This dish is made even lighter and healthier with the addition of cauliflower rice.
For the main dish, you will only need a few ingredients including ground meat and vegetables. These stuffed peppers are light and will leave you feeling fresh and healthy. 
It is recommended that they are cooked in a slow cooker where possible. This will make the peppers deliciously soft. It is recommended that you use carrots and onions for the filling of these stuffed peppers.
This chili is full of flavor and free from beans. This means that there are no carbohydrates in this dish. While chili is usually understood as a winter dish, I love this dish all year round. It is so full of flavor and hearty that I can't resist! 
This recipe is super easy to make. It is rich in garlic for a unique flavor that sets this chili aside from others of its kind. It is also a great dish to make in bulk and freeze, allowing you to have many delicious lunches.
This chili thaws and reheats perfectly, sometimes it even tastes better the second time around as the flavors have had time to settle.
Final Thoughts 
So, now you have a list of 10 tasty Whole30 ground beef recipes for you to try out today (see also "Best High Fiber Keto Recipes"). This list is full of delicious meals that allow you to stick to your whole30 recipe while still enjoying some delicious and unique meals. 
The great thing about the recipes on this list is that they are perfect for the whole family. Your kids will absolutely love them.
They are also great because they offer the opportunity to make substitutions if there are any ingredients that you or your family are not fans of. 
If you're on a Whole30 diet, don't fret! There are plenty of delicious ground beef recipes that you're absolutely going to love. Give some of them a go today!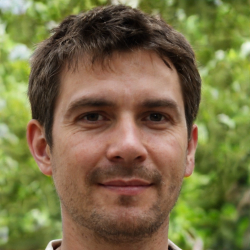 Latest posts by Justin Roberts
(see all)