If you are on the lookout for delicious summer Whole30 recipes, then you have just found them. While they aren't always an easy task to find, it is most definitely worth taking the time to do so.
That's because giving up sugar, dairy, legumes, and grains for a whole month and knowing how to make great food can be difficult.
While you are doing a good thing by resetting your body on the inside and outside, Whole30 can be a challenge. However, fear not, because we have put together a list of 15 awesome Whole30 summer recipes that we love to make (see also "Awesome Whole30 Vegetarian Recipes").
From mouthwatering grilled chicken with a pineapple marinade to a Greek turkey burger, we have got some great recipes for you. So read on to find out more!
We thought we would start off with this delicious breakfast that is suitable for anyone who is doing Whole30. 
Made using asparagus, avocado, eggs, arugula, microgreens, and sunflower seeds, among a few other things – this salad is light and airy. You can also eat it for lunch too, or as a lighter dinner when the weather is too warm for heavier foods.
It also includes a homemade lemon vinaigrette which is just as tasty as the salad itself.
We bet that title has gotten you curious about what this recipe is all about. The crazy water, otherwise known as acqua pazza in Italian, is basically a tomato and herb infused broth.
It is a very comforting dish that helps you to include fish in your diet. The 'crazy water' engulfs the fish – this recipe chooses red snapper – and creates a delicious sea of sweetness to enjoy alongside the white meat. 
It is also really easy to make, which is handy for those times when you want a quick and light dinner.
Nothing says warmer weather than indulging in a lamb stew, otherwise known as an Irish stew.
While this dish is also perfect for the springtime, it is a comforting meal to eat when the days are warm, despite it being a stew.
It includes a whole host of interesting ingredients, from lamb and bacon, to potatoes, turnips, carrots and seasoning. There is also a delicious broth to add in some hydration to the dish.
It'll take about two hours to make, but it is oh-so worth it!
While you might not be opting for a traditional burger during Whole30, you will want to try this healthier Greek turkey version. 
Instead of eating bread, you place the turkey, onion, and tzatziki sauce (which is dairy-free, by the way) into thick layers of lettuce leaves. 
While iceberg lettuce may not be your top choice, it does hold the ingredients best, and adds a wonderful crunch to the whole dish. 
This makes a great BBQ alternative to regular, fatty burgers.
If you are looking for a Whole30 dish that you can make easily at the weekend, then this recipe is it.
It includes roasting chicken along with lemon and rosemary for a delicious taste. However, what makes this so easy to make is the fact everything goes into the same dish.
That means adding the chicken, potatoes and all of the seasoning into a dish and placing it into the oven. Simple!
This fajita steak is incredible served as a platter in the middle of the table. You can then dish it out while you and your family are sitting at the dinner table.
It includes using flank steak along with lots of seasonings (paprika, cumin, kosher salt, black pepper, etc), as well as avocado, cherry tomatoes, red cabbage, yellow onion, romaine lettuce, and so much more.
It is healthy and tasty  to boot.
Soup is always a winner no matter what the time of year, however, there are certain soups that suit summer best.
This coconut cauliflower soup is one of them. It is creamy and delicious, and includes two pounds of cauliflower along with melted ghee or three tablespoons of olive oil, coconut milk, and lots of seasoning.
The garlic and kosher salt gives the soup that extra oomph, while turmeric and ginger adds some kick to the overall flavor. 
We have had Greek turkey burgers, so now for something different. This delicious and healthy burger recipe includes poblano pepper – and yeah, we didn't know what one was either until making this dish.
It is a pepper that is a cross between a jalapeño and a bell pepper. If you do not like spicy food, then fear not, they are actually really mild. However, they are really flavorful.
The salmon burger includes panko breadcrumbs along with the pepper and seasoning, and it is ever so delicious. However, it is the avocado seasoning that makes this dish. 
Fried potatoes and sausage made in a skillet is a dish you need to try. While it does include red pepper flakes, you can omit these if spice isn't your thing.
The dish includes Yukon potatoes, along with pork sausages and a red bell pepper. Add the seasonings and you will have a tasty meal ready to be served.
You can also add some fresh parsley leaves as a garnish, but this is totally optional.
Who doesn't love a burger during the summertime? We do! This burger recipe involves placing it with a healthy yet tasty salad.
This makes it suitable for any day of the week, rather than having to make it during a BBQ. The recipe includes making your own pesto, along with a ground beef burger and a delicious kale salad. 
Add microgreens for extra nutrition.
This teriyaki salmon bowl is great for those who are craving an Asian inspired dish. It is also very healthy too. The only downside is that you will need quite a few ingredients.
This includes apple cider vinegar for the sauce, green beans, fresh ginger, asparagus, avocado oil, dates, cauliflower rice, and so on. Even so, it makes one heck of a tasty meal!
Once you get around to making it, it doesn't take very long either. 
You don't need to be a vegan to enjoy this delicious curried cauliflower soup. Not only is it quick to make, but it is also a hearty yet light soup, perfect for a warm summer's day.
It contains white onions, cauliflower, vegetable broth, garlic, and lots of spices to create a wonderful heat that isn't too spicy. However, if you do want it to be spicier, don't be afraid to add extra spices. 
The addition of coconut milk makes the soup really creamy too. It tastes indulgent, but is really healthy to eat.
This coconut Thai chicken noodle soup is both creamy with a hint of spice. It is perfect for those who do not want too much heat from their noodle soup. In fact, you can make this as hot or as mild as you like.
It includes chicken breast along with coconut milk and zucchinis. You will be making this again!
If you want to have something that is full of carbs but without the carbs, then this dish is the one you need to make tonight.
It includes using spaghetti squash and pairing it with butternut squash and broccoli. Add some seasonings, bacon and chicken stock and you are onto a winner.
However, don't add the parmesan cheese!
If you haven't tried chicken and pineapple together, then you obviously haven't lived.
It is a wonderful combination that you might be more familiar with when it comes to your store bought Hawaiian BBQ sauce.
This grilled chicken version is a much healthier option. It includes chunks of sweet pineapple alongside dates too. 
While you can make this for a quick lunch by yourself, it also makes a great BBQ dish too. Even those who aren't doing the Whole30 will want to try this!
Final Thoughts
So, now that you have seen all 15 Whole30 summer recipes, which ones have made your mouth water? If that is all of them, then we don't blame you!
You have probably noticed by now that just because you are cutting out certain food groups for a whole month, that doesn't mean you have to dish up boring and bland food.
You can still season meat to create a juicy and delicious dish, or find ways to eat scrumpties veggies that aren't boring.
While Whole30 does allow you to detox your body, it also helps you to be inventive with the ways you cook.
If you enjoyed this article, then take a look at the rest of the website for more Whole30 friendly recipes that are sure to blow your mind.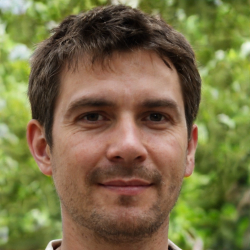 Latest posts by Justin Roberts
(see all)