If you are currently taking part in Whole30, you may have realized that meat is often the main source of protein. 
Whether you are vegetarian, or want to mix it up a bit, you will be pleased to know that there are many vegetarian Whole30 safe recipes.
From meals to snacks, there are plenty of ways you can stick to Whole30 and eat a varied vegetarian diet. Some of these recipes include a delicious Asian hot pot, and grilled watermelon stakes.
You will be surprised just at how many vegetarian Whole30 safe recipes there are. So with this in mind, let's take a look at 15 awesome Whole30 vegetarian recipes that we love to make (see also "Awesome Whole30 Sweet Potato Recipes"). 
If you are in need of a warming dish, then this Asian inspired vegetarian hot pot will do the trick. 
It is completely Whole30 friendly and includes indulging in the likes of numerous different vegetables, leafy greens, and a delicious broth.
If you don't have some of the ingredients to hand, you can use various forms of tofu from frozen to bean curd. You can also use different types of noodles too, such as glass or kelp noodles.
It is good for both a get-together with friends, but also as a warming meal on a cold evening. Either way, it is very delicious and healthy.
There is a good chance that you will be missing pizza during these 30 days of avoiding certain foods. Fear not though, as you can make your own pizza bites with this Whole30 friendly recipe.
It includes using cauliflower rice, eggs, onion powder, garlic powder, and red pepper flakes. While you can use meat, it is optional. Otherwise fill it with artichokes, olives, spinach and so on.
What you will end up with is balls of goodness – and if you noticed, absolutely no cheese. 
This bread is a wonderful alternative to the regular loaf you buy from the grocery store. Not only is it naturally soft and very moist, but it is made using zucchinis. 
Unlike other bread alternatives, this one isn't dense. In fact, it is just right. So much so, that you might forget that you made this recipe yourself.
It is made by using different types of flours which you may need to buy specially for this recipe.
If you have never eaten ratatouille, then now is your chance. Not only is it the basis of a really good Disney film, but it also tastes delicious too and is very healthy.
This is because it includes a number of different vegetables. From zucchini, tomatoes and eggplant, to red onion and a sprinkling of basil.
It is great for those who are gluten-free too. It also looks really good when it is served, and is great for days when you are hosting a small get-together. 
No doubt there will come a time when you are craving something as naughty as fries. While you won't be heading to your local fast food chain to buy fries and a tasty burger, you can make your own.
This baked fries recipe will curb your cravings for fries. Not only that, it is healthier too because the fries are baked rather than fried.
The recipe also includes a delicious chili ranch sauce that you can dip the fries into.
When you have eggplant that is on its way out, this recipe is a must. This recipe combines eggplant, onion, tomatoes, basil and capers to create a Sicilian delight.
Nobody will ever know that the eggplant within this dish is more ripe than it should be, making this a great recipe for when you forget about them because they are at the back of the refrigerator. 
Rainbow vegetable skewers are a great thing to make, and taste delicious too. While you might have had something similar before, you haven't tried this recipe yet.
The vegetable choices might sound familiar: onions, squash, bell peppers, cherry tomatoes, eggplant and zucchini, but it is the seasoning that really makes this recipe stand out from the rest.
Top the veggies with cayenne pepper, black pepper, garlic powder, Dijon mustard and lemon juice, and you will have rainbow vegetable skewers that taste utterly delicious. 
This veggie power bowl recipe is a must if you are trying to up your vegetable intake. It includes the likes of beets, kale, butternut squash, parsnips and avocado. 
It also includes walnuts, cranberries and a delicious tahini dressing. This recipe creates three dishes worth, meaning it is a great dish to put together when with friends, or you can put some away as leftovers for later in the week. 
We don't blame you for doing the latter.
Butternut squash can be a tricky vegetable to work with. The reason for this is because more often than not, it can be troublesome to know what to do with this vegetable.
This crispy butternut squash recipe is what you need if the above is you right now. It is a no-fuss and easy to make recipe that requires chopping butternut into chunks, adding olive oil and some chopped up herbs.
Yes, it really is that simple. 
Some people don't like cauliflower, and that's okay. But this roasted cauliflower recipe will change all that. It is also just a good example of how you can create a delicious dish using cauliflowers.
All you need is cauliflower, turmeric powder, olive oil, sea salt, and the ingredients to make the lemon and tahini sauce. 
Add pine nuts and baby arugula along with a drizzle of lemon to give the cauliflower extra oomph. 
You are taking part in Whole30 for a reason, and that is to detox from within, and watch what you eat when it comes to stuff like refined sugar.
This delicious detox green soup is perfect and Whole30 friendly. It includes the likes of spinach, parsley, cauliflower, onion, grated ginger, and coconut cream.
You can serve the soup warm or chilled. It tastes amazing either way, and is great for any season of the year. 
Top it with some micro-greens to add some further nutrients to the dish. 
When it comes to a burger, they don't need to be made out of meat. This vegetarian mushroom burger recipe proves that point. The mushroom adds a meatiness that is often needed with a burger, and it also adds texture too.
It also packs a punch with its ingredients too: mushrooms, sweet potato, walnuts, red onion, almond flour, chia seeds, spices, herbs, and an egg. 
You may never go back to eating a meat burger again!
This three ingredient breakfast bowl recipe is perfect for anyone who doesn't have a lot of time on their hands, but would like to eat something healthy and Whole30 friendly.
It includes using a cooked sweet potato, almond butter and almond milk. You then have the option of adding some topping for extra juiciness and sweetness.
These are blueberries, canned coconut milk or ground cinnamon. You will most certainly want to add a topping for extra flavor. 
If you are craving Italian food, then you are going to love this Whole30 friendly gnocchi recipe. However, this dish is a little sweeter and tastier than you would normally have it – though who is complaining?
Instead of using the usual potatoes and flour, this recipe includes sweet potatoes along with tapioca and almond flour. You can then add your favorite veggies alongside it. 
Prepare to be utterly amazed by this dish.
When it comes to a BBQ, sometimes it can be difficult to know what to eat when you want something vegetarian and Whole30 friendly. 
Fortunately the answer is grilled watermelon steaks. Not only are they healthy, but they are juicy and delicious too. 
They include the likes of thick watermelon wedges, garlic powder, ground coriander, chile powder, ground cumin, and black pepper.
You also make a wonderful herb salad to go alongside it. You can even make this without a BBQ too, as it makes a delicious and easy lunch. 
Final Thoughts
After seeing all 15 vegetarian Whole30 recipes, which one have you decided to make first? Unsurprisingly, that is likely to be the most difficult decision you are going to make today.
There are so many different recipes that are tasty, that there is a good chance you will still be making certain dishes long after you have finished with the Whole30.
And if you ever try Whole30 again, you will have these vegetarian recipes to hand so you never have to worry about what dishes to make again.
If you have enjoyed the vegetarian Whole30 recipes above, then why not check out the rest of the website for more Whole30 recipes to enjoy today (see also "Tasty Whole30 Grilling Recipes").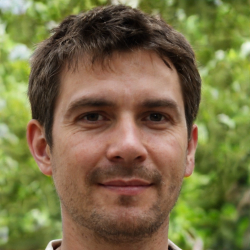 Latest posts by Justin Roberts
(see all)