The Whole30 diet is a pretty unique thing, having you focus entirely on whole foods for 30 days and eliminating a wide variety of other types of food: dairy, sugar, legumes, grains, alcohol, and others.
However, though it might seem like you won't be able to have some of your favorite meals if you're following it, that's just not true! 
For example, there's a big range of delicious cod recipes that you can make that still follow the Whole30 rules. 
In our flavorful guide below, we've got 10 tasty Whole30 cod recipes for you to try today (see also "Best High Protein High Fiber Recipes").
Whether you're looking for cod that's covered in a creamy lemon sauce, surrounded by vegetables, or served up with tasty chips, you're sure to find recipes that you simply love below. 
10 Tasty Whole30 Cod Recipes To Try Today
We're starting our list off with this delicious recipe for a pan-seared cod that's accompanied with healthy spring vegetables and drizzled in a flavorsome mustard vinaigrette.
It's a supremely healthy, tasty dish that follows the Whole30 rules (see also "Whole30 Hamburger Recipes"). Could it be any better?!
For the spring vegetables, you've got a good variety of greens. For a start, you'll be cooking some fresh asparagus, as well as plenty of peas.
Additionally, there's some thinly sliced scallions and garlic accompanying them. A little avocado oil is also used, which helps to give a slight hint of avocado's unique, creamy taste to the vegetables.
When it comes to the mustard vinaigrette, this is easily made! All you'll need is some dijon mustard, olive oil, juiced lemon, and some salt and pepper to add some extra flavor.
Additionally, you'll also be adding some finely minced shallots to the mix, which will add their delicately sharp flavor to it.
Next on our list is the recipe for this scrumptious, flavorsome dish of grilled cod that's coated in garlic and parsley.
It's a meal that's bursting with flavor, and it follows the rules of the Whole30 diet too.
In fact, it's even compliant for the paleo and keto diets as well! It's a healthy dish that sacrifices none of its flavor for goodness.
On top of all that, this Whole30 cod recipe is totally easy to make, because it'll take you just 5 minutes or preparation time and then a further 7 minutes for cooking.
You'll have guessed that the chopped garlic and fresh parsley help to really bring a lot of extra flavor to the fish, but there's also a bit of lemon used in the recipe too.
You'll be using both lemon zest and lemon juice, which will both give the fish an edge of citrus tanginess to it.
Don't worry, it's not a strong sharpness, just a subtle one! So it adds flavor, but it won't overwhelm the dish and mask the taste of the cod.
This next recipe is a treat, and it sees you preparing the cod in the piccata fashion. Meanwhile, parsley and capers help to add even more flavor to the fish. 
However, you MUST leave out the grape seed oil when making this!
This is technically a paleo diet recipe, but since it only requires one miniscule change to make it Whole30-compliant, it's not worth you missing out on such a delicious dish and us not including it.
As a result, replace the grape seed oil with some extra virgin olive oil instead. Simple! It';s  a tiny change, and now you'll be able to enjoy this fantastic and flavorsome cod dish on the Whole30 diet.
Our next pick is the recipe for this healthy, rich, and loaded mediterranean cod dish. It's got a thick and flavorsome sauce, and it's filled with plenty of healthy greens and treats to have you feeling great.
Not only does it follow the Whole30 diet, but it follows the paleo diet as well!
There's lots of healthy, tasty ingredients used in this Whole300 cod meal.
For a start it has two doses of tomatoes, using both chopped tomatoes and cherry tomatoes, which help to make it completely rich and sharp.
Additionally, you'll be adding a touch of smoked paprika to the mix too, which will give the dish a slight hint of spiciness that brings it alive.
You'll also be using some red wine vinegar, which will help to give the dish a much punchier flavor than if you were just using regular vinegar. 
The next Whole30 cod recipe we've got for you is a classic, drenching the delicious fish in the creamiest of lemon sauce (see also "Awesome Whole30 Seafood Recipes").
It's also got plenty of garlic thrown into the mix too, which gives the dish its famously sharp, almost nutty flavor.
The sauce is the big stand out of this dish, and it's a creamy sauce that you'll probably keep making again and again for all kinds of different future dishes.
It gets its brilliant creaminess from the addition of coconut milk, while the sharp and tasty lemon flavoring comes from lemon juice and lemon zest. 
Our next pick is this rich and healthy Whole30 cod recipe, that's packed with both flavor and goodness. It contains two key parts, the cod and the asparagus, and then the perfect tomato and basil sauce. 
The cooking of the cod and the asparagus is pretty traditional, making this an easy dish for you to whip up! 
As for the tomato and basil sauce, this is a future favorite that you'll be using for other meals afterwards. It's got a variety of ingredients, which help to make it so full of different, strong flavors. 
For example, you've got the fresh basil leaves and cherry tomatoes, of course, but you've also got some minced garlic thrown in there too.
Meanwhile, you need to avoid adding white wine like the recipe suggests, because there's no alcohol on the Whole30 diet. Instead, the wine should be substituted for bone broth.
Additionally, there's also a hint of lemon juice included in the sauce, to give it a slight citrus kick.
A sheet pan meal is always a great idea, because they're super easy and super quick, yet packed with all kinds of great flavors.
If you want a quick Whole30 cod dish that's full of healthiness, then you can't go wrong with this meal, which will take less than half an hour to make. 
You'll only need a handful of ingredients for this meal, which is part of the reason that it's such a quick one to throw together.
You'll need your delicious cod, of course, but you'll also need some asparagus to give the dish some healthiness.
On top of that, you'll need a yellow bell pepper, which will give the meal a touch of fruitiness and sweetness.
This next recipe will give you a fabulous Whole30 fish dish, which is full of vibrant flavors and has a very buttery feel to it too (see also "Tasty Whole30 Fish Recipes To Try Today").
The lemon caper sauce is another one of those sauces that you'll take from these recipes and then want to use with all kinds of other fish dishes!
There's a whole bunch of fantastic flavors present in this Whole30 cod meal. As you can imagine, the lemon caper sauce has a very unique, strong sense of lemon tanginess to it.
This isn't just down to the lemon juice that you use to make it, but it's because capers also have a hint of lemon flavor to them anyway, though with an extra floral edge.
This next recipe can be done with any white fish, which means that it's going to be a great fit for cod!
The special thing about this particular Whole30 cod dish is that the fish is coated in a coconut crust.
This is achieved thanks to two separate doses of coconut: 2 cups of shredded coconut and 2 cups of coconut flour.
They both help to make a cod that's got a mouth watering coconut coating, which is perfectly crispy and gives the fish some of coconut's famously sweet, nutty taste.
Of course, we couldn't finish a list of delicious cod recipes without including the classic combination of cod and chips!
This recipe gives a Whole30 twist to the food-favorite, with a crispy seasoned bit of cod, special jicama fries, and even tartar sauce and coleslaw that you can whip up.
If you don't know, jicama is a Mexican turnip! This means that you won't be having potato fries, but fries made out of turnip, which gives them a unique, apple-esque flavor.
Final Thoughts
There are lots of flavorsome Whole30 cod recipes you can try, with all kinds of healthy sides. Use our helpful guide to find your future favorite recipes!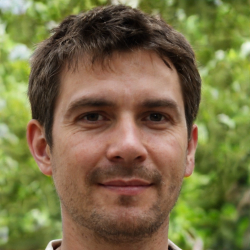 Latest posts by Justin Roberts
(see all)