The Whole30 diet is one that puts a large focus on whole foods, with you only eating those and cutting out a whole variety of other types of food for 30 days: sugars, dairy, grains, alcohol, legumes, and more.
Since it's such a strict focus, you might worry that you're not going to be able to have many of your favorite meals while on it. 
This isn't the case! For example, if you love a good hamburger (and who doesn't?), then there are loads of Whole30 friendly hamburger recipes you can cook up. Delicious!
In our handy guide below, we've got 10 tasty Whole30 hamburger recipes for you to try today (see also "Best High Fiber Low Carb Recipes"). However you like to have your hamburgers, you're sure to find a recipe below that you simply love.
Better yet, it'll be keeping you on your Whole30 diet!
10 Tasty Whole30 Hamburger Recipes To Try Today
We're starting our list off with this scrumptious recipe for Whole30 hamburgers that comes with a spicy chipotle mayo sauce. Better yet, the beef of the hamburger is mixed with some diced bacon, so you're getting two meats in one! 
Of course, if you just want to stick to it being a traditional hamburger, then you can do that too. Simply leave out the bacon when you're making the burger!
Speaking of making the burger itself, there are a few special seasonings included that help to really bring out its flavor. For example, you'll be adding some garlic powder and onion powder, bringing their classic flavors to the meat.
You'll also be including some dried onion flakes, to really give the burger a distinctly onion edge. Finally, sea salt and black pepper are sprinkled in too, to really give it some extra taste and texture.
As for the spicy chipotle mayo sauce, it couldn't be easier to make! It takes just two ingredients: some Whole30-compliant mayo and a teaspoon of chipotle chili powder.
The two are mixed together and voila – you've got a great sauce that you'll be making for future dishes too!
Next on our list, we've got another great hamburger that's absolutely loaded with great tasting additions – and it's got a special sauce drizzled over it as well!
This hamburger tastes totally wonderful, and it's all compliant with the Whole30 diet. In fact, it's even compliant with the Keto diet too!
The special sauce for this burger is made from a variety of flavorful foods.
For example, you've got some mayonnaise, as well as dijon mustard (to give it a kick!), paprika (to give it another spicy kick!), coconut aminos (which give it a slightly coconut edge), tomato paste, and some white wine vinegar.
They all mix together to make a special sauce that is, yes, truly special. Meanwhile, you can load the burger with toppings such as pickles and cooked bacon. Filling! 
For our next recipe, we've got this completely juicy, mouth watering hamburger that sticks to both the Whole30 and paleo diet rules. 
One of the things that really makes this Whole30 hamburger recipe stand out is its bun. When you think of a burger bun, you probably picture two big, soft burger bun bits.
This burger uses quite the opposite, with two bits of bun that are completely thin and flat. It may sound off, but they're great!
These buns are made of green plantains, some avocado (or coconut) oil, and a little salt. If you've never encountered them before, green plantains basically look like green bananas. But how can you turn bananas into buns?!
Well, the plantains are boiled and then flattened, making a brilliant, thin casing for your delicious Whole30 hamburger.
Next on our list is an indulgent and delicious WHole30 hamburger that uses not one, but two patties!
These burgers are completely juicy and tasty, and the two patties are made from a single portion of meat, helping to give them more flavor because it increases the surface area when cooking. That's some delicious math right there!
This hamburger has a whole variety of other tasty elements to really make it as flavorful as it possibly can be.
For example, it's got slices of ripe tomato included, as well as lettuce leaves for some healthy crunchiness, and some thinly sliced yellow onion. 
Now, we've covered some delicious sauces so far, but all of them have been things you would expect to find with a burger. That's where this one stands out!
This has a flavorful, fancy-sounding roasted red pepper and basil sauce drizzled over it, which brings delicious flavors you couldn't imagine.
To make the sauce, you'll need the peppers and basil, as well as garlic, salt and pepper, and some fresh lemon juice to add just an edge of citrus tanginess to it all.
As for the burger, it's also very different from all the ones we've looked at so far.
This is because it uses not only grass-fed ground beef, but also some diced crimini mushrooms to give it a hint of earthiness in the taste. It also includes other ingredients, such as coconut aminos.
In fact, even the bun is unique with this Whole30 hamburger recipe! It uses a portobello bun, meaning that it (like some of the burger!) is made out of mushroom. Tasty! 
All of the Whole30 hamburger recipes we've covered have been traditional hamburgers, with the meat placed between two buns. But what about burger bowls? If you've never had one before, a burger bowl is basically a deconstructed burger.
You take all the interior elements of a burger (the meat, the salad, the sauce, and so on) and put it all in a bowl instead, rather than between two buns.
This recipe for a Whole30 hamburger bowl is a fantastic pick, and it's very easy to customize with any extra things you want as well. The recipe's bowl includes hamburger, bacon, lettuce, tomatoes, garlic, and much more. 
Better yet, it's all covered in a Whole30 spicy mayo sauce, which is made from just two ingredients: mayonnaise and buffalo sauce. 
Next on our list is the recipe for delicious Whole30 hamburgers that presents them in a burger joint style, which means that they've got makeshift buns made out of lettuce, rather than regular bread buns (see also "Amazing Plant Based Whole30 Recipes"). It almost looks like a sandwich!
On top of that, these delicious Whole30 hamburgers come with a homemade Whole30 sauce. It takes a few ingredients, but it's completely worth the effort.
You'll need mayonnaise, ketchup, coconut aminos, dill pickle relish, and white vinegar. The recipe also suggests maple syrup, but you can't use that if you're on Whole30, so don't!
Our next recipe is this mouth watering and zesty hamburger that includes chili lime seasoning and some avocado.
They require only a few ingredients, making them totally easy to make, and they perfectly follow the guidelines of the Whole30 diet. Healthy AND delicious!
The chili lime seasoning blend will really help to add a hint of spiciness, sharpness, and refreshment to the burgers. This brings out their flavor so much more, and will set your taste buds alight!
On top of that, you'll also be adding some cumin, which helps to give it some extra spiciness too. 
Meanwhile, the avocado that you can put on top of the burger will provide a refreshing, cooling counterpoint to the slight spiciness of the seasoning. 
We've got another fantastic Whole30 burger bowl recipe here, which is totally loaded with great flavors and foods. Not only does it follow the Whole30 rules, but it also fits into the paleo diet as well.
And the recipe even tells you how to make some fantastic fries too!
You'll find that the burger bowl is bursting with flavor, thanks to its stacked ingredients. You'be got tasty burgers, greens, no sugar bacon, avocado, no sugar dill pickles, tomatoes, and so much more. 
Then, drizzled over it all, is a Whole30 special sauce! It uses delicious ingredients like paleo mayonnaise, ketchup, and dijon mustard to make a sauce that's completely packed with flavors. 
We're finishing our list with a strange one, but it's no less delicious than any of the other recipes! By now, you'll have tried plenty of Whole30 hamburgers and burger bowls, and it's time for something different.
That's where this Whole30 hamburger soup comes in!
As you can imagine, this soup is absolutely packed with flavor and goodness. It includes things like yellow potatoes, bell peppers, celery, onion, carrots, chicken stock, and so much more.
Better yet, it's easy to make, and you can use your slow cooker for it.
Final Thoughts
There's plenty of Whole30 hamburger recipes out there – use our guide to find the best!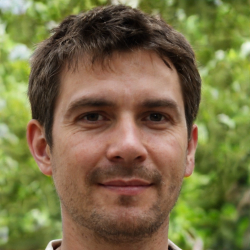 Latest posts by Justin Roberts
(see all)