Whole30 might seem like an intimidating prospect, especially to those who may not have much experience when it comes to dieting and eating schedules.
If you struggle to stay to them, trying to keep away from foods like sugars, grains, and milk for almost an entire month can feel like a mountain to climb!
Fortunately, dieting can be made a lot easier by having good recipes to work from.
Ones that don't just taste amazing, but are also packed full of nutrients, and are filling enough to carry you over to the next meal, without needing to snack on unhealthier morsels.
And luckily for you, we also happen to have a list of recipes that fit that bill perfectly!
In this guide, we have covered everything from salads to puddings, to soups, we have a ton of different recipes that are all compliant with your whole30 diet, and all taste amazing!
Chicken salad is as good a recipe as any to kick off this whole30 dish list with.
Given that this is a relatively light salad in terms of calories and unhealthy ingredients, it will be right at home among the more leafy green salad dishes that many people will likely associate with dieting more.
However, this recipe adds another ingredient to the mix that gives it a zesty citrus flavor as well!
The inclusion of mandarin oranges gives this recipe a whole new flavor profile to work with. While lemons and limes are not unheard of in salads, this particular citrus fruit brings something entirely new to the table!
This is the perfect salad for people that like the idea of eating more leafy greens but want something a little more suited to their sweeter palettes.
A tender, juicy steak is one of those eating pleasures that is loved across the world, and one that is packed full of good protein to be eaten.
So, we're very happy to hear that not only so many steak recipes can be used for whole30 dieting, but that so many of them are just as good as the fattiest and most unhealthy out there.
Take this recipe, for example. Not only is the steak meat here cooked to perfection, but when combined with the sweet potato, you have a meal that is both filling, and healthy to boot!
Plus, we always love to see a good one-pot recipe in our cookbooks. It is reassuring to see that the recipe keeps the extra tools needed down to a minimum (and even saves us all the washing once everything is over too!)
One of the issues that many people will often have when getting ready for a diet or eating schedule like a whole30 plan is the overall cost of keeping it up.
Dieting is a great idea on paper, but it can often feel like a hollow victory if you've ended up draining your savings to do it with.
However, with the right recipes under your belt, you'll find that you can help keep those costs down by using leftover bits and pieces from your pantry.
This breakfast leftover recipe is a great example, making use of the leftover roasted sweet potatoes that you may have the night before to make some scrumptious breakfast hash.
Topped off with some healthy kale, and a golden fried egg, and you have the perfect breakfast dish on your hands.
Chicken teriyaki is a meal that many people often enjoy at restaurants or for takeout, but are often nervous to try and cook for themselves.
Fortunately, with a great recipe like this to follow, you'll be well-prepared to make this particular Japanese favorite for yourself or your family!
The pineapple adds a distinct sweetness to it that blends well with the already savory-sweet flavors of the chicken teriyaki sauce.
While the recipe might normally call for some white fluffy rice to be served alongside the teriyaki which you should still try out), replacing the normal rice with some cauliflower rice can make it that much more healthy for a whole30 plan, especially if you are trying to avoid grain foods as well!
Salmon and avocado are a natural flavor combination that is packed full of good vitamins and nutrients, as well as combining the soft, subtle flavors of both.
Given that these two ingredients have a pretty subtle flavor that works well with each other, is it any surprise that they'd probably work in a salad as well?
From cucumber to red onions to tomatoes, there are plenty of veggies in this dish that will go nicely with both your avocado and salmon, whether they're mixed into the dish, or simply rest on a bed of crunchy vegetables.
Plus, with only 20 to 30 minutes needed to make this dish, this is something that can be made incredibly quickly. And who doesn't love a quick recipe?
If you love a salad that has a subtle, yet distinct fishy flavor, this is the recipe for you!
Like with the salmon and avocado salad, caesar salads are a very popular dish, especially amongst people that are trying to avoid foods that are too heavy in calories or unhealthy ingredients.
The trick to getting a good caesar salad is to get the dressing right. Not an easy feat, considering that caesar dressing is often the most calorie-heavy ingredient in a salad, making it tricky to work with a whole30 plan.
Tricky, but not impossible, as this recipe will also show you how you can make your healthy caesar dressing for not just this salad, but any other that you might have planned for your diet!
Many of the recipes that we've covered are much more in the full meal/savory department. All great, but not exactly much for those with a sweet tooth for dessert, is there?
Luckily, we have just the pudding to show you for this 
Who doesn't love a good egg salad? It's a simple dish that can be eaten for pretty much any kind of meal, whether you're going for breakfast, lunch, or even a light dinner.
However, for this particular version of this ever-popular dish, we've chosen to go with a well-spiced version of this classic dish.
Equal parts creamy and crunchy, as well as a little extra heat being thrown into the mix thanks to the curry paste, this is a dish that is perfect for a healthy dieting plan like whole30.
We do love a good skillet recipe. Just something about the way that foods just sizzle and pop from them is such a visceral experience, not to mention the lovely texture that roasted and cooked food on them gives their food.
There's not much quite like it, you know?
Well, luckily for us and you, there's no need to leave out skillet recipes for a whole30 meal plan (see also "Amazing Plant Based Whole30 Recipes")!
Plus, with this being a one-pot skillet recipe, not only are you going to get a sublime chicken and cabbage dish as a result, but you'll also be able to keep preparations and cooking simple too!
We do love a good fajita here. But the tortilla wraps that they are often presented and eaten in aren't exactly helpful towards staying healthy for a diet, no matter how good and healthy the filling is.
The solution to this problem? Why, just leave out the wrap, of course!
The steak is lovely and juicy, but without being too rare for lovers of well-done steaks to be left out of this dish, thanks to the delicious cilantro sauce that this recipe is made with.
Whether you're eating this from a plate, or whether you are eating in a lettuce wrap for even healthier eating, you'll find plenty to love with this particular Mexican-inspired fajita recipe!
Pulled pork might not be as popular of a dish now as it was a couple of years ago, but that doesn't mean that it isn't still a delicious way to fill your belly with.
The fact that fewer places seem to offer pull pork dishes makes it that much harder to scratch that proverbial itch.
Fortunately, with an amazing recipe like this one to help satisfy that particular craving, you won't need to go to a restaurant to get some quality pulled pork on your dinner plate.
And, better still, it will be whole30-friendly with this recipe as well!
Final Thoughts
So, as you can see, there is no shortage of meal ideas out there for you to try out.
Whether you're scrambling to through together a healthy lunch, fill out a cleansing dinner course, or follow it up with a light-yet delicious dessert, you have a recipe for pretty much any situation with this list!
Hopefully, you'll find this list very helpful when it comes to sticking to those 30 days of cleansing foods. Now, grab your cooking implements, and get ready to cook!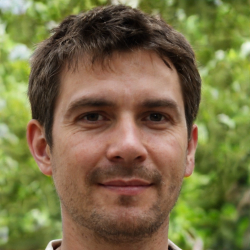 Latest posts by Justin Roberts
(see all)