Whole30 dieting challenges are a pretty fun task to set for yourself, especially if you're looking to try out a comprehensive dieting schedule.
Cutting out most sugars, grains, and dairy, with a little planning at least, is something that can usually be accounted for.
However, you'll probably notice that breakfast meals and plans suddenly get a lot tougher when trying a whole30 diet.
After all, how many breakfast foods and dishes can you think of off the top of your head that don't have many sugars, dairy, or grains?
And given that a good breakfast is critical to starting the day off right, simply going without it is the quickest way to demotivate yourself, and failing your whole30 diet challenge in the first week.
With that in mind, it's a lot easier to get through a good morning on this diet when you have good food in your belly. Which is what our list here will help you with!
In this guide, we're going to cover some of the best recipes that make delicious breakfast meals that are still compliant with your whole30 diet!
Starting us off with a fantastic recipe that will become a breakfast favorite in no time, we have this amazing breakfast salad that makes use of some of the best parts of a classic breakfast.
Many people might not initially see salads as a breakfast meal, but that's kind of just a consequence of the way that breakfasts have been shown and even sold over the past few decades.
Once you over that initial hurdles, salads are often some of the best ways to get a nutritious breakfast, while also having some unique flavors to keep you engaged while eating them, all with a novel twist of this traditional later-in-the-day meal.
Plus, how can you go wrong with an egg in a breakfast meal?
Eggs Benedict is another favorite breakfast meal for many people (especially if they're looking to feel a little classy)!
However, they are also considered foods that are very high in calories and fat, more than their usual small servings would suggest.
Fortunately, there are a few ways that you can make eggs benedict a healthier snack for you to enjoy in the morning, as this recipe will show you.
The best way to make your eggs benedict whole30-compliant is to make your sauces, rather than using the calorie-heavy hollandaise sauce that they are often served with. Once you've got that, you're ready to enjoy this high-protein meal! 
Quiches are another recipe that many people might not associate with whole30 or breakfast meals. Most folks would probably point to either lunch or dinner as being the right time for a Quiché.
However, you'll find that not only is this a delicious little potato Quiché for you to try out, but it is also packed with plenty of energy-rich food that is often vital to starting the day right.
A good Quiché recipe like this will help you stay full until your next big meal, helping you cut down on the temptation to reach for those high-sugar or grain snacks that you'll be trying to avoid for your whole30 diet.
Again, we love how many classic lunch or dinner recipes, with a few changes in ingredients and instructions, can easily be turned into amazing breakfast dishes. Take this casserole recipe, for example.
While it would probably go unnoticed on a dinner plate, a breakfast casserole is also a very popular alternate dish for people that want to avoid the more traditional pancake and high-sugar foods that often make up many people's first meals.
Ah, the humble breakfast egg muffin. It's a meal that everyone will probably have had at least once, whether it was at home, or through a morning drive-thru or restaurant.
They're the ultimate hand-sized pick-me-up, so of course we're going to want to know how to make an amazing one for ourselves! 
Well, fortunately for you, this recipe doesn't have just one way to make a great egg muffin, but 3!
Plus, this link offers a ton of ways for you to customize and add extra ingredients to your egg muffin to make it even more delicious, from veggies like broccoli, kale, and tomatoes, to even cheeses and meats that you can add for a filling little breakfast snack!
Who doesn't love a good sausage meat bake? They're perhaps one of the most popular meats that are eaten for breakfast.
Okay, maybe bacon beats it out, but the point still stands. People love sausage, so if we can find a way to enjoy them as a whole30 diet, then any dieting plan can only get easier!
With this recipe being packed full of both protein and green goods, thanks to the veggies you can add, this is a recipe that manages to keep the nutrition high, whilst also making it a low-carb meal overall.
Plus, ifwhole30 compatible wasn't already great, this is also a meal that you can easily add to your paleo diet plans too. Great in case you want to try a different meal plan after your 30 days are up.
Staying on the theme of egg muffins for a little while longer, there are a few different ways to add a little spin to a classic breakfast formula.
One of our favorites is including yet another vegetable that you might not always associate with breakfast, and that's a sweet potato!
Don't believe us? Well, you'll just have to try this recipe out for yourself, and see how well these 
Make sure that you use a muffin tray that is nice and deep so that your separate muffins don't spill over and start mixing. As tempting as it is, you don't want to have one massive funny-looking snack, but 6 or 12 normal ones!
Hash brown is a classic food that you'll find in breakfasts across the world, not just in the United States. They're so common that it can often feel a little boring, simply eating the same kind of hash brown, day in, day out.
Fortunately, we're pretty big fans of throwing all sorts of ingredients at the wall and seeing which ones stick.
And luckily for you, we've found that sweet potato hash brown hit the mark very nicely!
Like a classic hash brown, these little guys go with all sorts of classic breakfast and whole30 foods, from bacon to eggs of any kind, to salads, to pretty much anything else!
Plus, these sweet potato hash browns aren't just whole30 and paleo-friendly, but they're also gluten-free, so even more people can enjoy them!
We're back with another casserole dish, and this one is another excellent dish that is packed to the top with tons of healthy goods.
From being a classic mixture of low carbs and high protein, this is the perfect centerpiece for a breakfast-style dinner meal, especially when prepared with some bacon on the side to boot!
Plus, with a relatively short cooking time (less than an hour), this is a recipe that you can make with almost no real prep time necessary. So long as you have ingredients, of course. We're good, but we're not that good!)
If you're looking for a recipe that adds something different to a breakfast meal, then you need to check out this recipe for a whole30-friendly shakshuka meal!
Shakshuka is a classic Maghreb dish that is a staple of many diets and tables across North Africa, and that's partly due to how much flavor is packed into a single pot, from the poached eggs to the olives, garlic, and tomato sauce all of these ingredients are marinated in.
Sounds pretty good, especially for a breakfast recipe, right?
Well, with the recipe that we've included, you'll be able to enjoy this dish to your heart's content! With tons of vegetables, lots of eggs, and a healthy handful of cheese, this will be an instant classic dish in your household!
Okay, hear us out on this one.
We know that many people struggle to enjoy brussels sprouts at the best of times, much less when they're part of a breakfast.
However, we believe that, with the right recipe, even brussels sprouts can be made into an amazing food item for breakfast.
And judging from the results of this brussels sprouts hash brown recipe, we'd say that this dish does the impossible and succeeds.
Never mind trying this recipe for a whole30 diet (see also "Tasty Whole30 Dessert Recipes"). If you're trying to find a way to get your kids to at least try brussels sprouts, this is a great dish to try!
Closing Thoughts
So, as you can see, breakfast is more than taken care of with recipes like these at your fingertips.
It's reassuring to see that just because you are dieting with your whole30 plan, doesn't mean that you have to lose out on good breakfast food!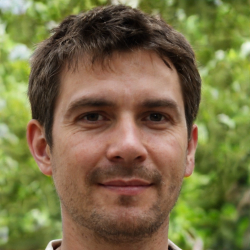 Latest posts by Justin Roberts
(see all)